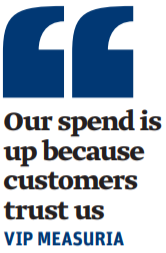 Encouraging shoppers to buy full meals at your store is a great way to boost basket spend and footfall, but getting it right involves careful planning across different categories, taking in everything from shop layout to ranging, merchandising and secondary sitings.
If it's the breakfast-to-go customer you're after, make sure your coffee machine is close to bakery, cereal bars and other snacks.
Alternatively, if your focus is more eat-at-home shoppers, range packaged hot beverages and boxes of cereal close to milk and dairy products.
A retailer's guide to coffee machines
Although some retailers have questioned how effective lunchtime meals deals are, others swear by them. At the very least, make sure sandwiches, pasties and sausage rolls are ranged close to confectionery, chocolate and snacks to encourage additional spend.
If you decide to go with the meal deal option, make sure it's clearly signposted, with the items that are included explicitly marked out.
Meanwhile, with more people eating at home, why not try a promotion across bread and sandwich fillers like cheese or ham, as Vip Measuria, from One Stop @ The Prior Way in Derby, has done.

Evening meals is perhaps the most complicated area to get right because people's tastes are so varied. A good starting point could be cross-merchandising around certain themes. Chinese New Year, for instance, is celebrated in February.
In the weeks leading up to it, why not set up a deal on Chinese cooking sauces, chicken and noodles? In this way, you're giving customers an idea for their evening meal, something many retailers have told betterRetailing is key to driving sales.
"You can achieve a lot by putting ideas into consumer minds through PoS and promotions," says Avtar Sidhu, from St John's Budgens in Kenilworth, Warwickshire. "It's amazing how much you can influence choices by the right PoS – you can create juices of inspiration."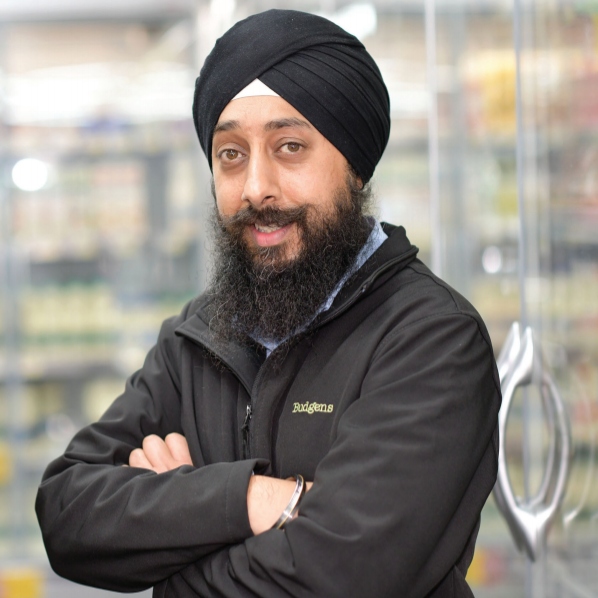 Customising value
For Sidhu, it's vital to think about layout and presentation to encourage full meal purchases.
"We have a custom-made stand for pastes, chutneys and pickles, which is by the fresh meats, and that has done extremely well," he explains. "They are £2.99 each, or any two for £5. All gluten- and lactose-free. Customers have really bought into that."
Keeping in mind those shoppers who are looking to cook from scratch has also been important. "In the first instance, customers need to know they can buy all the ingredients they need, they want breadth and depth of choice."
Then, it's all about communicating value. "We have yoghurt in the fresh dairy bay, but we also dual site it by the fresh meat," he continues. "You have the paste, yoghurt and meat all together and that is a meal in itself. We have those kind of things dotted around the store."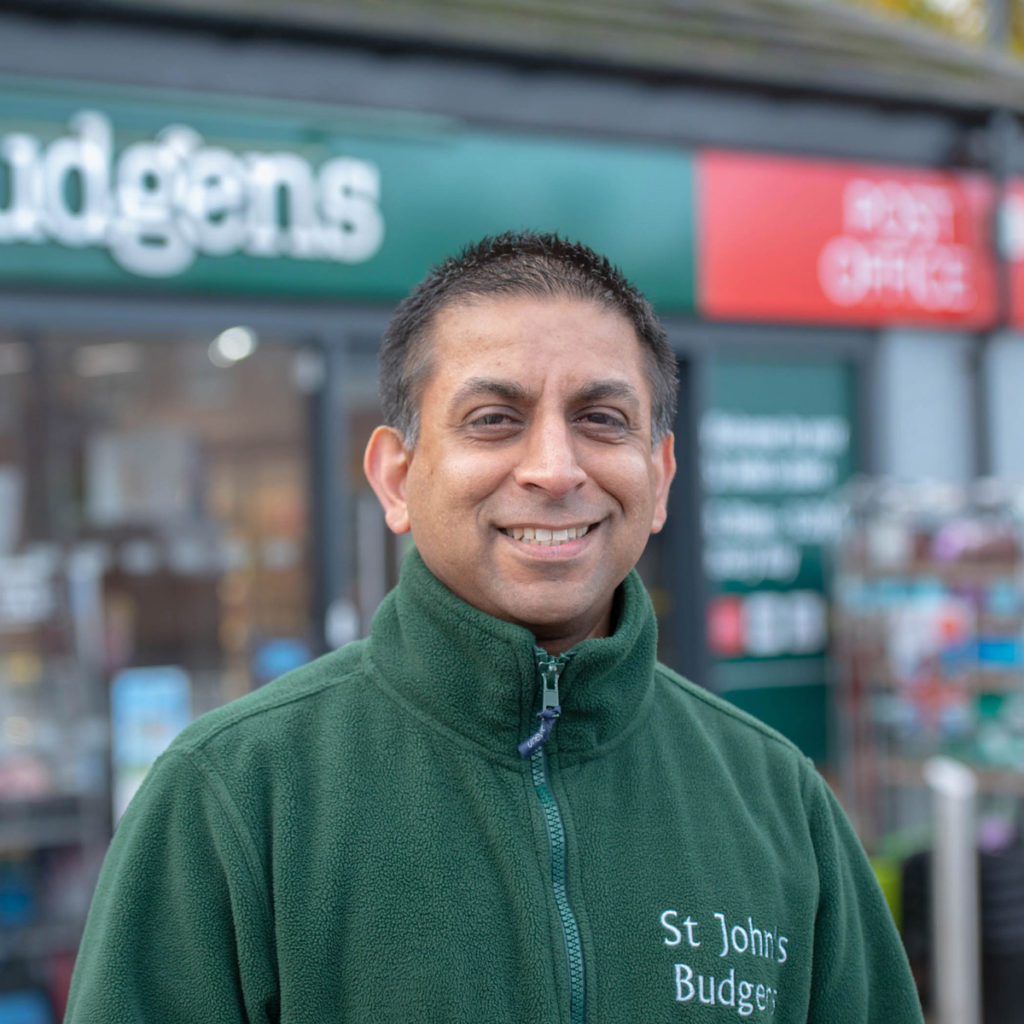 Shout about it online
For Kam Nijjer, from Budgens Meriden in West Midlands, getting customers buying evening meals in store is all down to promotion.
"Presentation is also vital," he says. "So, it is important not to have a new offer in a corner hidden away. You must give these things maximum room if you are to entice people to try new things out.
"When products and deals come in, we always advertise it on Facebook – everyone is on Facebook these days, especially lots of the older shoppers."
How to use Facebook to promote your shop
Being able to talk about your range can also pay off, especially if you're offering a specialist selection of products shoppers might not be familiar with.
"We make sure we talk to our customers and have the right information to hand," continues Nijjer. "We have a large Indian range, so we try to tell people what it is like and if it is spicy, so that it suits their taste buds."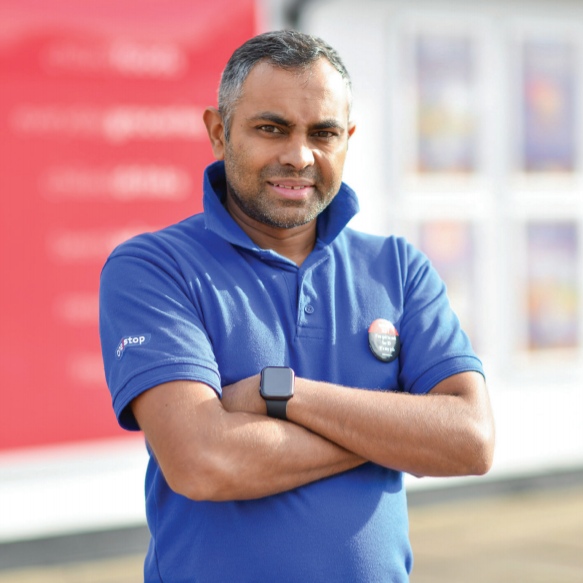 Meal deal promotions
Vip Measuria, of One Stop @ The Prior Way in Derby, uses meal deals to encourage shoppers to buy their full meals in store.
"We have a £3 meal deal, which includes different combinations, so shoppers have a choice," he explains. "For example, shoppers can buy a sandwich, soft drink and crisps, or they can have a sandwich, pint of milk and an ice cream – the possibilities are endless."
Most recently, Measuria has launched a back-to-school £5 lunchtime promotion, which includes bread, ham and cheese – saving shoppers up to £5.
"Value is becoming more prominent, so we worked with One Stop to offer a deal where shoppers will save money," he adds.
"Although we've discounted lines by having a meal deal, our spend is up because customers trust us and do their main shop with us."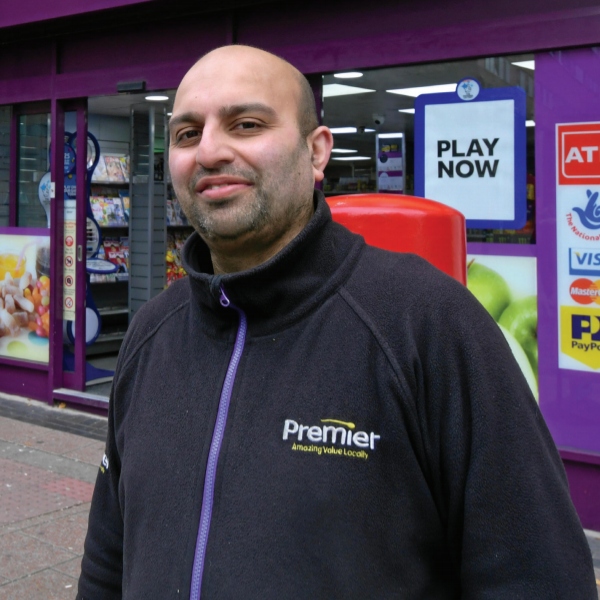 Location, location, location
Ready meals have been growing in importance for Meten Lakhani, from St Mary's Supermarket (Premier) in Southampton, pushing him to expand the store's range "massively".
"We have put in curries and spaghetti bolognese," he reveals. "We already had a frozen range, but we've increased the chilled.
"We rearranged our chiller. Now, four metres of the 7.5 metres is dedicated to chilled ready meals – before, it was just one metre – and we have more than 30 lines in there."
Budgens Westow Hill boosts spend with vegetarian ready meals
Meal deals have also proven vital for the store. "When customers pick up curries, they can see there's naan in a linked deal – the curry is £2.99, the bread £1.50, or both for £3.50."
Lakhani is clear on how to get customers buying the meal deal. "You need to think about your clientele and what they want. We print out posters from Booker and our own to promote the deals."
Read more of our store profiles where we visit independent convenience retailers to showcase their fresh ideas and unique insights