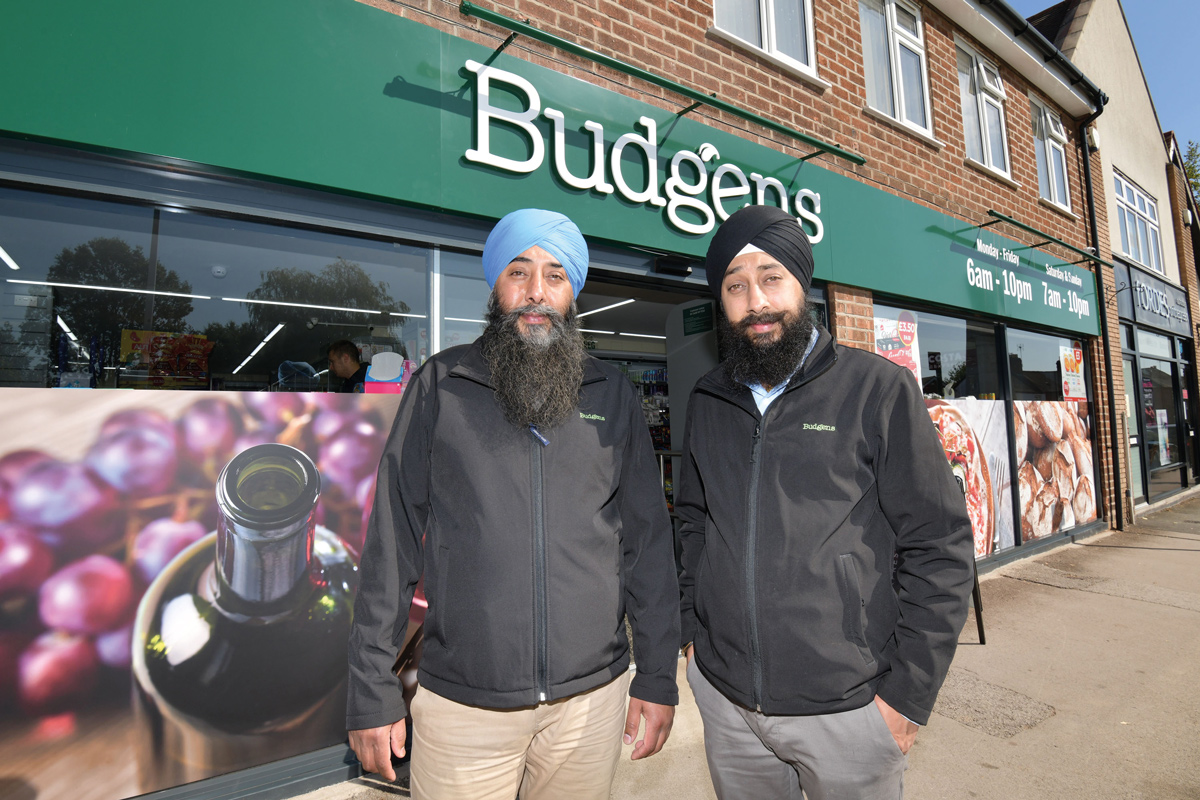 4 The Green, Meriden, Coventry, CV7 7LN
"I was expecting moving store to be really challenging," explains Kam Nijjer, from Budgens Meriden. "But, touch wood, so far it's gone really smoothly."
Kam and his brother Dal ran Spar Meriden for 23 years, establishing the shop as a key fixture in the community. Earlier this year, they decided to move to a new premises just a short distance away.
"We haven't moved far, it's just a few doors down from where we were," continues Kam. "After being here so long, we wanted to stay a part of this community."
The move itself went as planned, aided by preparation Kam and Dal did with their new symbol group. The biggest success was not losing any business days. The old store closed on 25 July, the new one opened on 26 July.
"A few months before the move, we started running down the stock in the old store," explains Dal. "At the same time, Budgens began filling up the ambient section of the new store. Then, in the last couple of days, we just had to transfer the last few remaining things from the old store to the new one."
Read more store profiles: Tudor Library Croydon proves print is not dead
The new site has given the brothers new opportunities. Located opposite the monument marking the centre of England, the store gets a mix of customers, ranging from people living in the area to workers at nearby offices. The fact the shop is just a 10 minute bus ride from Birmingham Airport means they also get a lot of passing trade.
"The new building is around 1,400sq ft, while the old one was under 1,000sq ft. This extra space is really important as it allows us to try new things in the store that we couldn't before," says Kam.
This includes a much bigger focus on fresh and chilled lines, as well as food-to-go options such as a Bake & Bite cabinet and a Costa Coffee machine. "Fresh and chilled is what people are looking for now," explains Kam. "One of the things that drew us to working with Budgens is that they have a reputation for really good fresh ranges. It's also something different for this part of the country – you don't seem to see many Budgens around here, so it helps us stand out."
Of course, it takes time to get new categories right. "It's a process of trial and error," explains Dal. "For example, when we started, we had a lot of wastage with the fresh and chilled. The important thing was to keep track of everything – eventually you start to understand how much you need to order of each thing. Also, if we have something nearing its sell-by date, we'll discount it – it's better to get at least some money in your till rather than letting it go to waste."
Read more store profiles: Spar Sauchie turnover more than doubles following refit
One of the major challenges the brothers have had to face, in both their new and old site, is a Co-op just a short walk away.
"We work hard to find local or niche suppliers to work with," explains Kam. "This means we stock things Co-op don't. For example, we stock a premium range of Cuban cigars, which are popular and have good margins, or decorated lighters by the till. We also have high-quality Indian foods and locally supplied meats, which are popular with our customers.
"We're trying out new things with the new store, and a lot have gone really well," says Kam. "We put the Costa Coffee machine next to the Bake & Bite display, which has really paid off. In the mornings, we're selling a lot of cups of coffee, and people will pick up something from the Bake & Bite to go with it for their breakfast."
Getting the right balance of products is key. "Having things that sell through fast is really important as it's still quite a small shop," explains Kam.
"For instance, recently, Twix White bars have gone really well – there's a display next to the till and people pick one up as they're paying. We'll get through about two boxes a week," adds Dal.
"Ultimately, we're working to be a one-stop location," continues Kam. "Aiming to have everything our customers need in the one shop. This makes their lives easier, so they're more likely to shop with us."
---
Inside our shop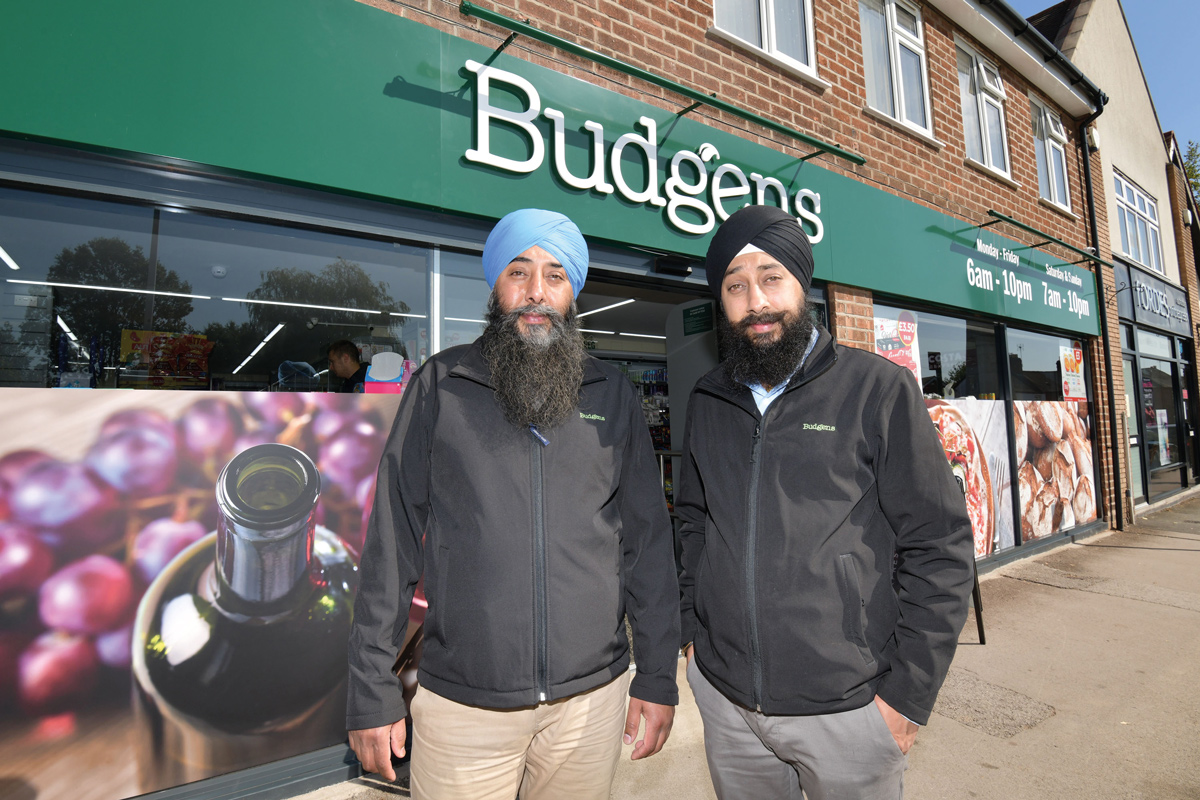 Kam (right) and Dal (left) Nijjer opened Budgens Meriden in late July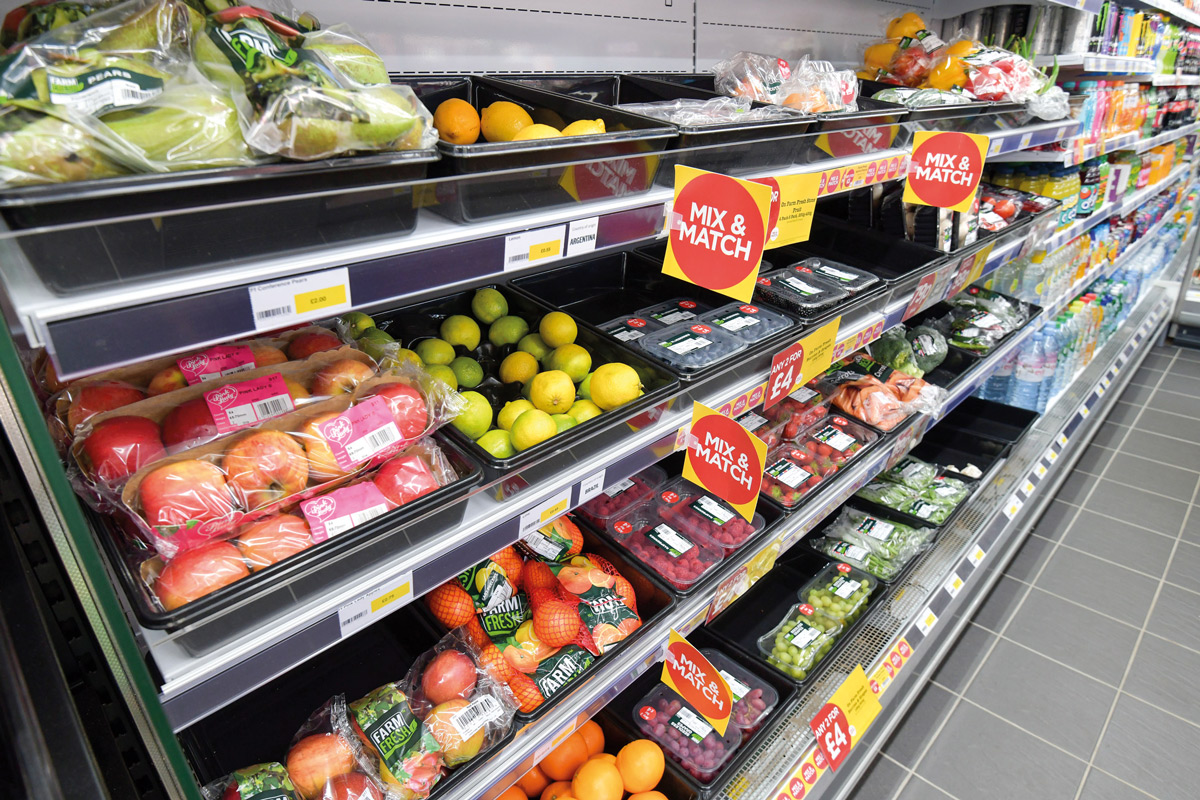 One of the biggest changes in the new store is a focus on fresh and chilled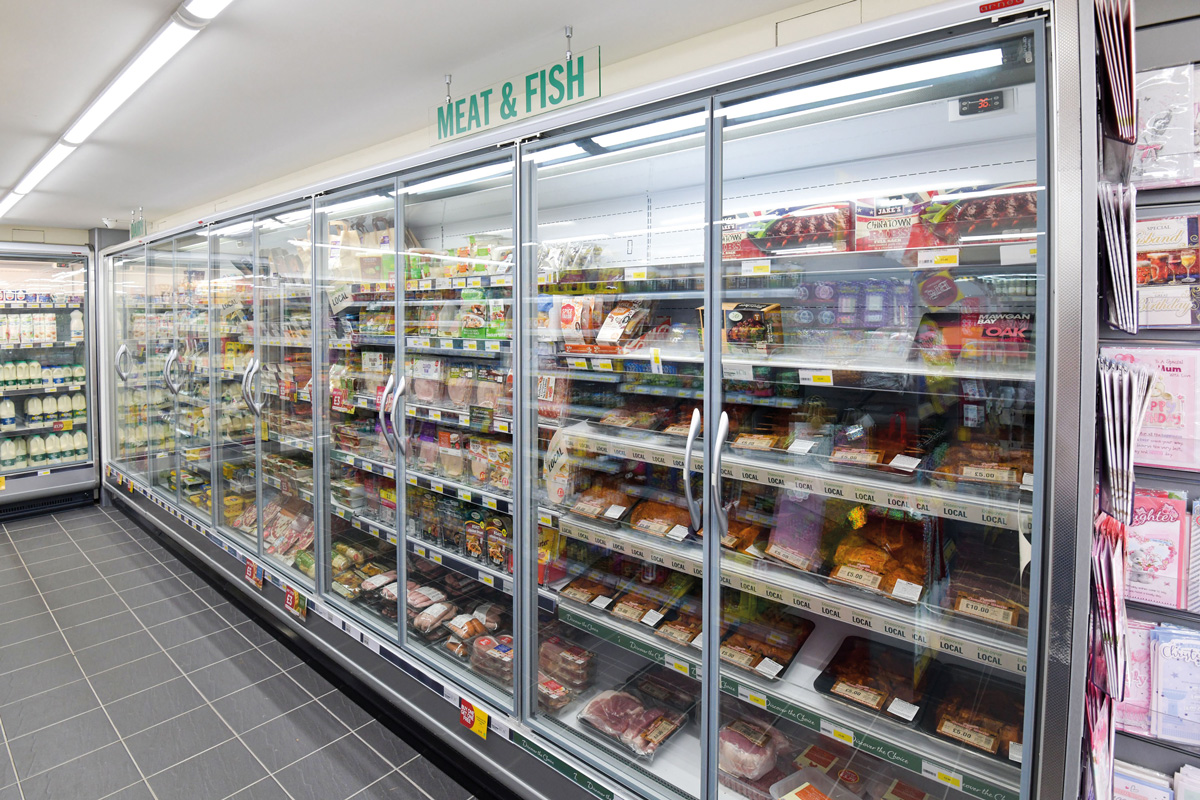 The store is stocking a range of meat products from local suppliers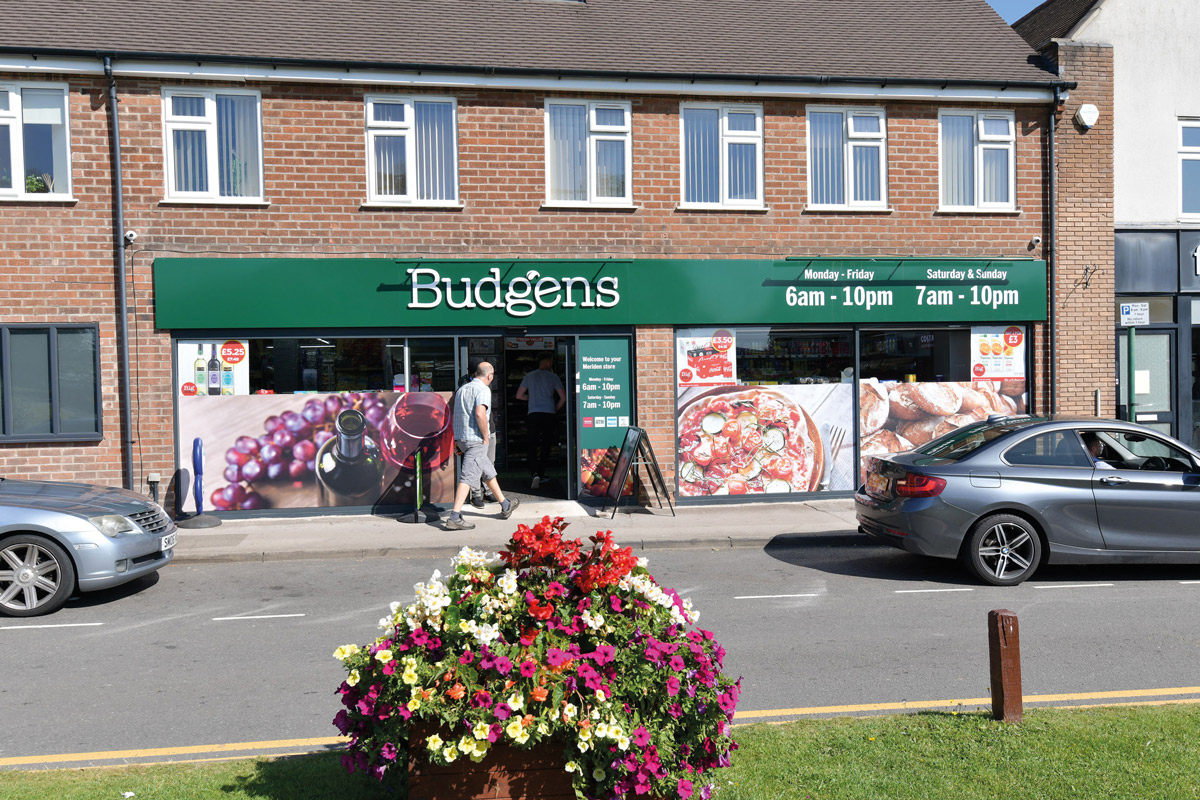 Budgens Meriden is located just down the road from Kam and Dal's old store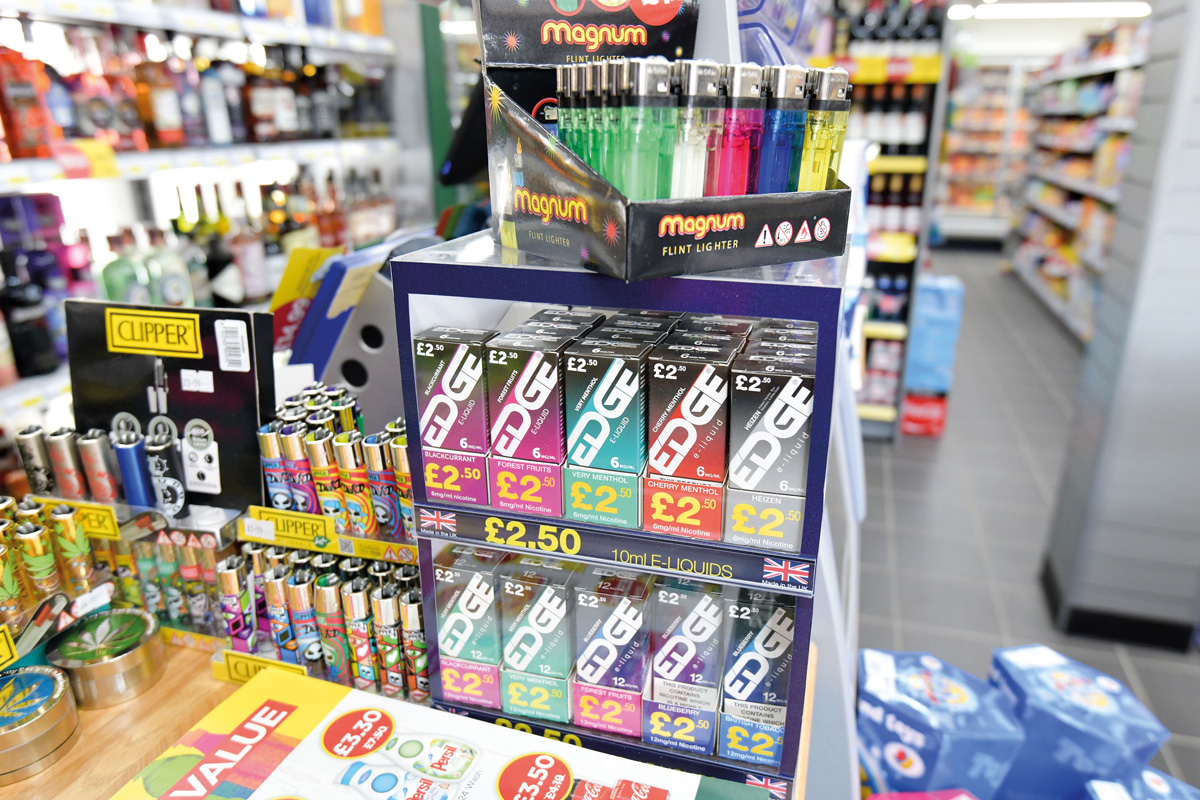 A selection of painted lighters have proven popular with the store's customers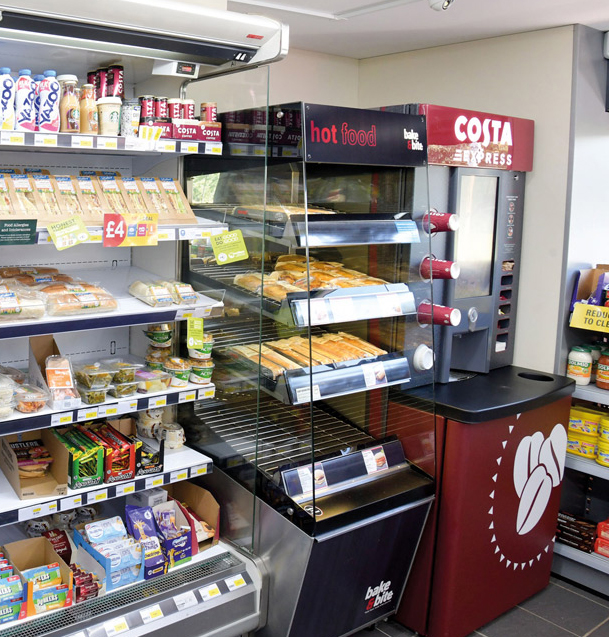 ---
Find Budgens Meriden
---
Explore Budgens Meriden