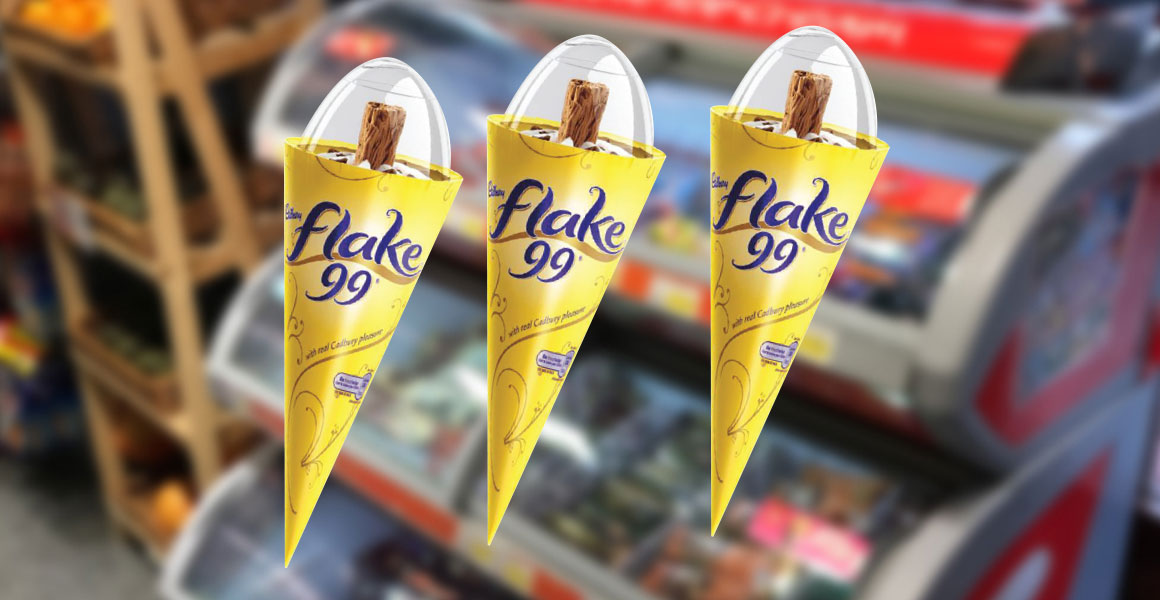 Comparing the prices of ice cream
Behind the numbers
Five ice creams are sold every minute in the UK in the summer. With seven out of the 12 lines examined charged at their most-common prices by at least 70% of retailers, where are the opportunities to drive profits?
Many retailers are driving extra margins with Feast, as 74% charge up to £1.65, with 26% charging the most-common price of £1. This marks the largest price difference between the highest and most-common prices of all the lines analysed.
Magnum and Cornetto lines are more price-sensitive, perhaps as retailers aim for higher volumes from popular ranges amid rising prices. Eighty per cent of retailers charge the most-common price of £2 for Magnum Classic – a 10p increase on this time last year.
This proportion rises to 81% and 87% for Magnum's White Chocolate and Almond varieties, respectively – the most-common price for both of which is also £2.
Ice cream price checker
FEAST ORIGINAL ICE CREAM 90ML
Use the price-checker chart to see what the most common prices are for a key line in the category.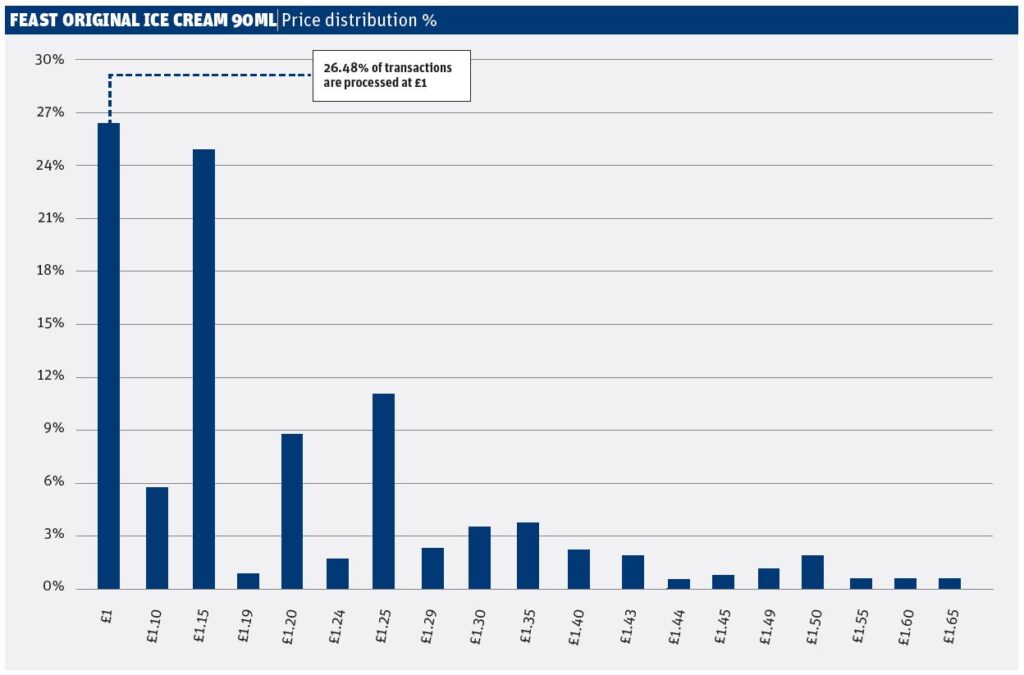 Retailer views on ice cream products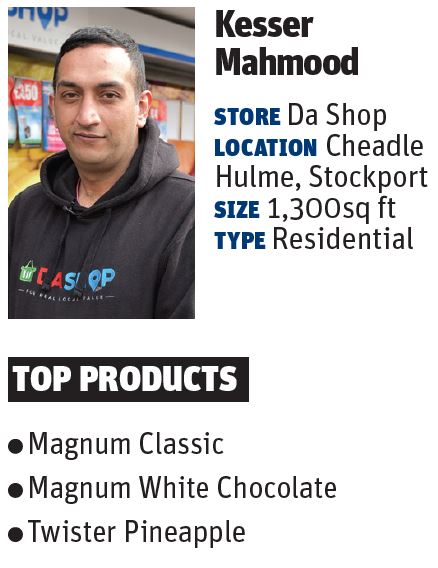 "I've got quite a big Wall's chest freezer, which goes right at the end of the tills. We offer big take-home tubs as well in freezers at the back of the store. Sales depend on what type of customer you get. When somebody nips into the shop, they go for a single impulse one to have on the way home, but it's better for a small family to get a multipack. The freezer stays open during winter, but I just don't top it up as much as I do in summer. When I'm buying, I tend to look for deals such as 'buy 10 cases, get two free', which the big brands tend to offer."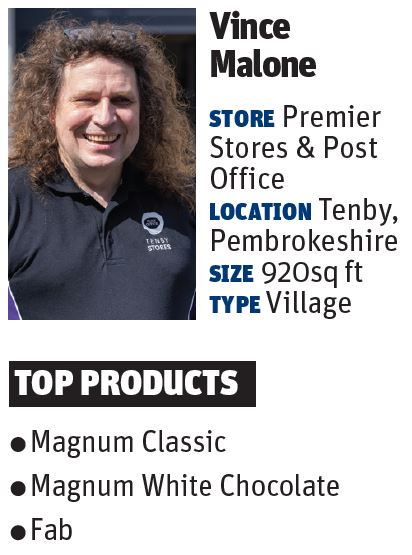 "We have a three-tier fridge that fits the impulse range in for the summer, and we have a bit of space in our main fridge at the back for three-packs which we wouldn't generally sell in the winter. We've got to have certain lines in, such as Magnum and Twister, because when people are buying ice cream they don't have specific aims, but they have favourites. A too-large range doesn't do any favours with parents because children take forever to choose, and parents will avoid coming in again because they'll remember how long it took them."
Ice cream price distribution
Use the price distribution table to see the range of prices being charged on 12 key lines.
Product name
Lowest
price
Most
common
price
Highest
price
Mars Ice Cream 74ml
£1
£1.50
£2.19
Snickers Ice Cream 72.5ml
£1.20
£1.49
£1.99
Oreo Ice Cream Sandwich 135ml
£1.49
£1.90
£2.50
Cadbury Flake 99 Cone 125ml
£1.49
£1.80
£2.25
Twister Pineapple 80ml
90p
£1.20
£1.60
Cornetto Classico 120ml
£1.10
£1.50
£1.99
Cornetto Strawberry 120ml
£1.30
£1.50
£1.95
Magnum Double Gold Caramel Billionaire 85ml
£1.55
£2
£2.50
Magnum Classic 110ml
£1.50
£2
£2.50
Magnum White Chocolate 110 ml
£1.80
£2
£2.50
Magnum Almond 100ml
£1.50
£2
£2.50
Feast Original 90ml
£1
£1
£1.65
Must-stock ice cream products
Use the must-stock products chart to see the percentage of retailers charging above, below and at the most-common price.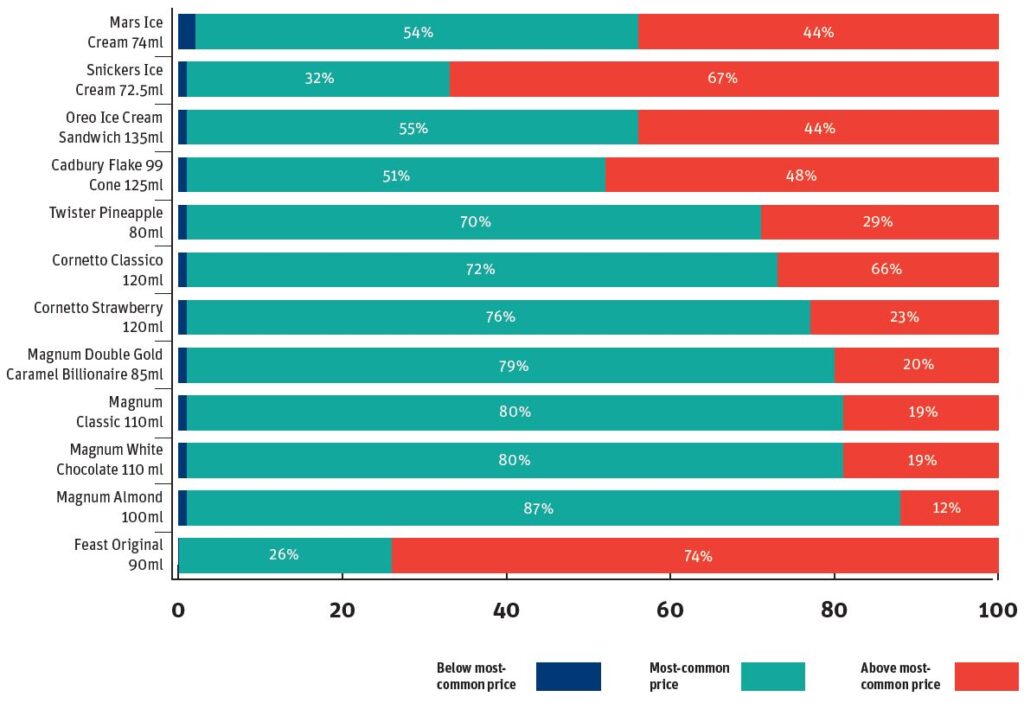 Read more Pricewatch and get expert product price comparison analysis and retailer insight on all the key products in your store

Data supplied by the Retail Data Partnership, a specialist data and EPoS supplier committed to serving the independent retail sector