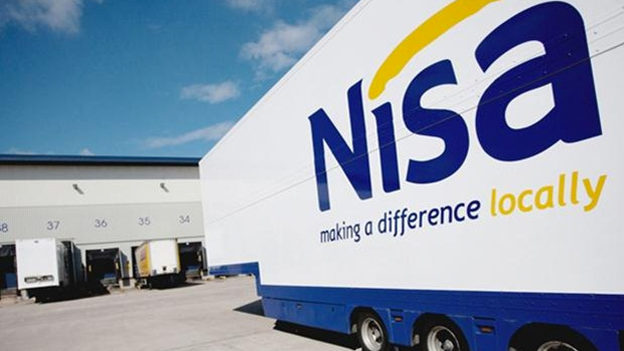 Nisa chief executive Michael Fletcher has pledged to overhaul the symbol group's rebate scheme, delivery partnerships, pricing and promotional allocations.
Fletcher, who was previously chief operating officer at Co-op, took on the role in January after Ken Towle departed to become retail director at Asda.
In his first interview since heading up the wholesaler, Fletcher acknowledged a number of criticisms made by its Nisa retailers.
He said: "Nisa is trying to do too much for too many. We need to work with a group of customers who want to simplify their business and have one main wholesale partner.
"If we can lock in that loyalty, we can be more competitive."
Nisa capping orders to manage heatwave demand
Fletcher admitted Nisa's current rebate system was too complicated for retailers and promised to restructure it. "We recognise it has to do more to encourage loyalty and be simpler for partners to understand," he added. "One retailer told me it was difficult to understand what Nisa's price was under the rebate scheme, and we have to make it clearer."
Pricing was also an area that Fletcher pledged to improve. "There's still a bit of work to be done with branded manufacturers to ensure the inbound price of products going into Nisa is the same as Co-op's," he said.
"I also refer to the structure of pricing. Retailers shouldn't have to do multiple calculations on reductions and surcharges to work out what they pay for a product."
Nisa has also faced criticism from its retailers who claimed pricing of Co-op products in the multiple's own stores is cheaper than the wholesale price (WSP) on the same lines.
Nisa annual revenue drops from £1.6bn to £1.3bn
Addressing these concerns, Fletcher said: "We have to hold our hands up here. When we did a review four-to-five weeks ago, a lot of the RRPs and WSPs didn't make sense. We understand the importance of the Co-op brand and there will be a reset on RRPs and WSPs.
"We'll be clearer on the core strategy and allow individual customers to make adjustments where they want to."
The company's partnership with DHL will also be under examination following reports of late deliveries and poor availability, while allocations will be adjusted to match the level of spending from individual retailers.
"We're getting back to a new normal post-Covid-19, and I've asked the operating team to come back to head office rather than work from home," Fletcher added. "It hasn't been good enough. We have to get it right the first time."
The pledge comes two weeks after Nisa announced a restructure, leading to redundancies in a number of head-office and field roles last month.
Following the announcement, symbol retailers Harris Aslam and Baz Jethwa advertised a number of potential roles within their own businesses to help those affected by the restructure.
Read more Nisa news