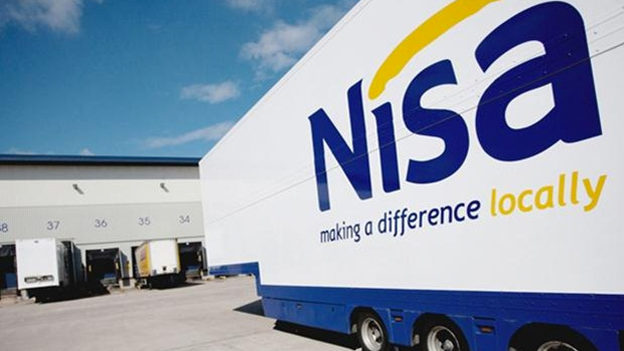 Ongoing delivery issues with Nisa have become more "severe" in the past month, according to some of its retailers.
Six of the symbol group's retailers across the UK, who asked not to be named, told betterRetailing they had been experiencing repeated issues with availability, late deliveries and damaged stock.
Like many of its rival wholesalers, Nisa's delivery network has been hit by the pandemic and rising costs.
However, one of the group's store owners told betterRetailing that the problems had become more "severe" in the past month.
They told betterRetailing: "I don't plan on leaving Nisa as I'll wait to see if the issues are resolved, but I have been noticing more issues recently. I've been getting a lot of my deliveries on pallets instead of cages, and many of the products end up getting crushed as a result.
Nisa expo makes face-to-face return
"The slots for my deliveries are also being rerouted, meaning I have to keep adjusting staffing rotas. Nisa initially introduced time bands to sort out logistical problems, but they keep changing.
"The issue is that Nisa keeps adding new retailers to its network, but it's not ensuring it has the capacity to cope with the increases."
Another retailer experiencing similar issues said their frozen and chilled deliveries were being affected by delays. "Sometimes they're missing my window by a few hours and delivering on days when they say they can't," they added.
The symbol group has also been criticised by retailers over a lack of communication regarding the delivery issues.
One partner said they had spent hundreds of pounds on staffing for late deliveries. "The big cost happens when the delivery doesn't turn up," they said. "The hourly cost for staff now is nearly £11.
Nisa Earlswood launches after major redevelopment and expansion
"Sometimes staff have ended up waiting six to seven hours for a delivery that doesn't turn up. It's a whole day wasted and sometimes it costs me several hundreds of pounds in the week.
Another affected store owner added: "It's not the drivers' faults as they are great, but more of an issue at head office. They say their deliveries are getting smaller each week."
A Nisa spokesperson said: "While we always endeavour to deliver in the allocated time window, we recognise that recently, due to fluctuating volumes, we have fallen short of this standard on a limited number of deliveries.
"We continue to work closely with our logistics provider to ensure deliveries are made within the allocated slot.
"We require a constant flow of cages back into the depots to ensure that all deliveries can be made on the correct delivery media. We recognise that pallets are only a short-term solution, and are working hard to bring existing cages back into circulation and new cages into the network."
Read more Nisa news and articles