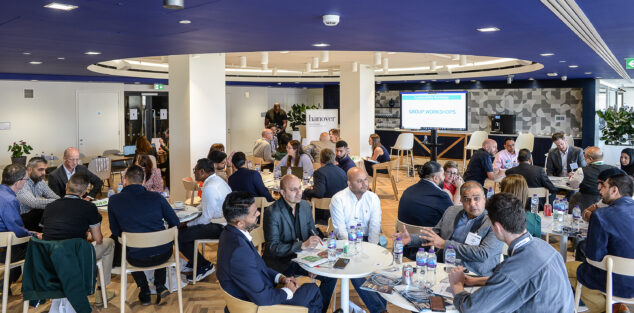 Knowing where to invest in sustainability can appear to be a daunting challenge but it is an essential one for all retailers. Whether it's reducing energy, cutting down on plastic or targeting food waste, independent retailers are deciding which parts of sustainability are most relevant for them and finding what works through trial and error. Sharing these ideas is critical for independents to thrive, which is why SBF GB&I partnered with RN's publisher, Newtrade Media in August to bring retailers together to share ideas.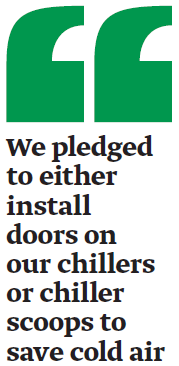 Anita Nye, of Premier Eldred Drive Stores in Orpington, Kent says: "At the event we pledged to either install doors on our chillers or chiller scoops to save cold air, instead of allowing it to escape into the shop, saving us money on heating bills, too."
Sue Nithyanandan, of Costcutter Epsom in Surrey, pledged similar. "I was looking at replacing my chillers and today's workshop has been very useful in helping us understand how to make that decision."
For the past year SBF GB&I has been helping Amit Patel, of Premier Sandiacre in Derbyshire, make small changes in his store. These changes have created an annual saving of £610. Starting in the stockroom, SBF GB&I helped Patel implement new processes to ensure stock is managed effectively, waste is reduced, and any potential energy-losing faults were spotted early to maintain energy efficiency.
Patel also installed new lighting throughout the store, replacing 10-year-old 30W tube lights with LED panels, as well as using new light sensors in lesser-used rooms like the stockroom and office. Other changes included updating a CCTV display monitor to a more modern, energy-efficient model and replacing an old oil-filled radiator with a newer model.
Operating more sustainably is an important part of retailing, and we've highlighted three ways to start.
Begin with an audit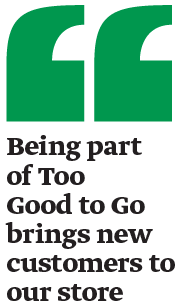 With so many options available to help potentially reduce your environmental impact, it's easy to become overwhelmed. Plus, not every option will be right for your store – which is where an audit comes in. The Energy Saving Trust offers two options for convenience stores: a DIY assessment, or a professional assessment, which provides a more in-depth view on what's going well and what can be improved.
Each audit is designed to identify a retailer's sustainability aims and how to reduce overheads. Any improvements they suggest, and the potential costs and savings involved, are presented with any other impacts that might help you decide your next steps.
Brian Horne, senior insight & analytics consultant at Energy Saving Trust, says once this is completed retailers will receive feedback based on "behavioural changes, cheaper more immediate upgrades, and longer-term investments". The audits are based on each individual store and recommendations are based on a retailer's budget and constraints.
Reduce waste
Waste is inevitable, but there are ways to reduce it. Joining food wastage apps, like Too Good to Go, allows you to sell products near their sell-by date at a discounted rate. This can be a great way to sell any leftover food-to-go products that would otherwise be thrown away.
"Being part of Too Good to Go brings new customers to our store who then end up buying other things, too," says Aman Uppal, of One Stop Mount Nod in Coventry.
Retailers should also research nearby companies that collect food waste. Uppal, for example, uses a company called Whites Recycling. Similarly, you can donate food to a food bank or a local farm to help feed to animals. Utilise your data to understand lines that are being consistently wasted, as this could be a sign to delist the product.
Find plastic alternatives
Stocking products that are made with recycled packaging and are recyclable is one way to improve your sustainability, drive sales and repeat custom – especially as 68% of consumers say manufacturers and retailers are solely or partly responsible for reducing packaging. For example, Sivarajah Thievanayagan, of Nisa Local in Peterborough, started stocking glass bottles and cans of water as an alternative to plastic.
Suppliers are helping stores find alternatives or lines with recycled materials. "SBF GB&I has a target to have all of its packaging 100% recyclable by 2025 and to have all plastic packaging 100% sustainable by 2030," says Tom Gaw, channel controller at SBF GB&I.
"On our Ribena brand, for example, we reduced 77% of the bottle sleeve, saving 200 tonnes of plastic and achieving a CO2 reduction of 683 tonnes. We also removed all plastic straws from our cartons and replaced them with paper."
Find an alternative for plastic bags, whether this is switching to paper bags, bags for life or hassan materials. Reach out to other retailers on companies they've used in the past, just as Atul Sodha, of Londis Harefield in Uxbridge, Middlesex did.
"I reached out to Dave Hiscutt [of Londis Westham Road in Weymouth, Dorset] who recommended a supplier to use for my hot food to go where customers can still be enticed by the product, driving sales, as well as improving my sustainability," he says.
Review your home delivery processes, too. Harj Dhasee, of Village Stores Mickleton in Gloucestershire, says: "We use cardboard boxes and then take them back once an order has been delivered and recycle them." 
SUPPLIER VIEWPOINT

Tom Gaw, channel controller, Suntory Beverage & Food GB&I

'Growing for good' is at the heart of SBF GB&I's vision. Ensuring that as we grow as a business we give back to society and leave a positive impact. And the bigger we are, the greater our positive impact can be. Remove, reduce, reuse, and recycle is our focus to eliminate plastic waste.

Since 2010, we have reduced our use of plastic by 18%, equating to 5,383 tonnes less plastic. We replaced plastic straws on our Ribena cartons with paper and reduced the full sleeves on all ready-to-drink bottles, saving 1,100 tonnes of plastic each year.
We pledge to…
Asiyah & Jawed Javed, Day Today Stenhousemuir, Stirlingshire
We're looking to buy chillers that have doors and are energy saving. We've already spoken to a few companies about it.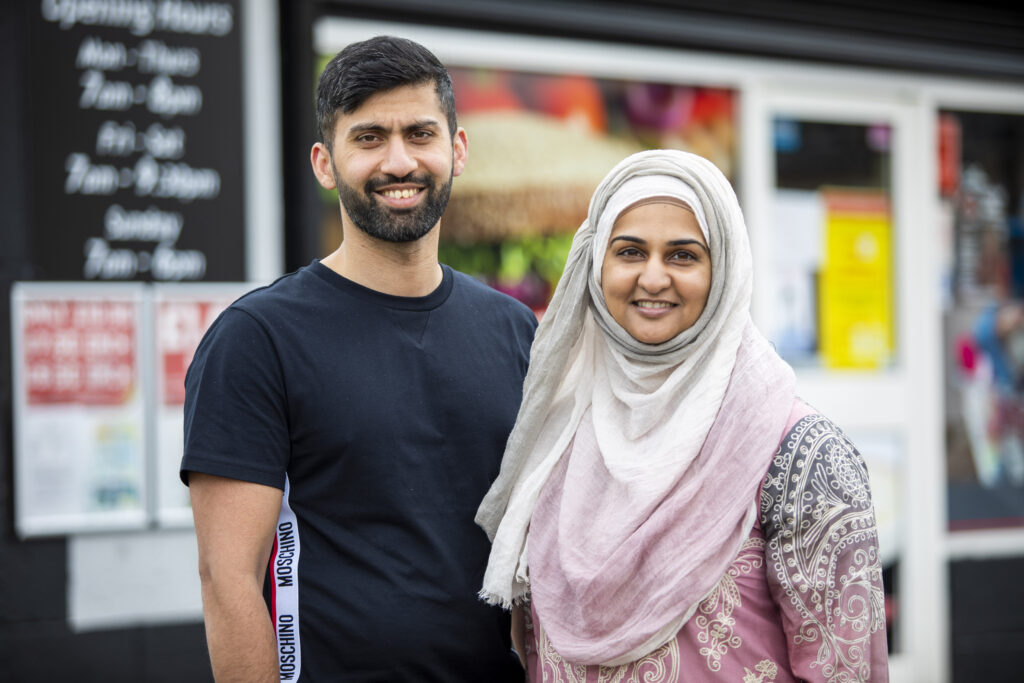 Kishor Chandarana, Tara's Londis, High Wycombe
As a result of today's workshop, I will be researching how to install sensors in our stockroom. This will help to save on our electricity. Secondly, we plan to look at our chiller units to make them more energy efficient.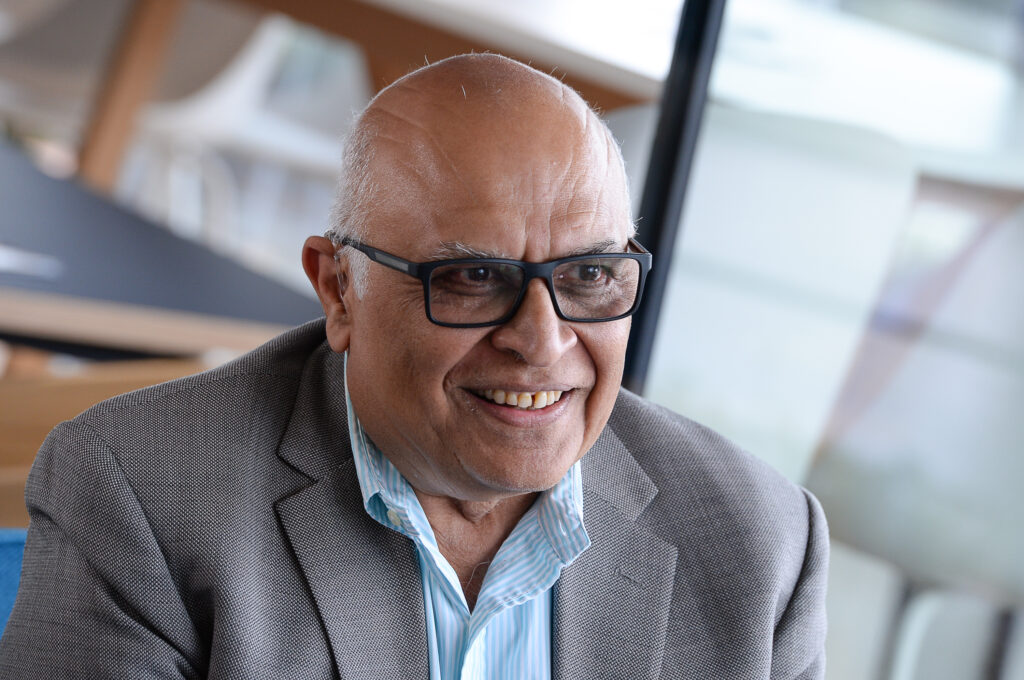 Harj Dhasee, Mickleton Village Stores, Gloucester
We're going to focus on in-store marketing and how we can better communicate our sustainability efforts to our customers.