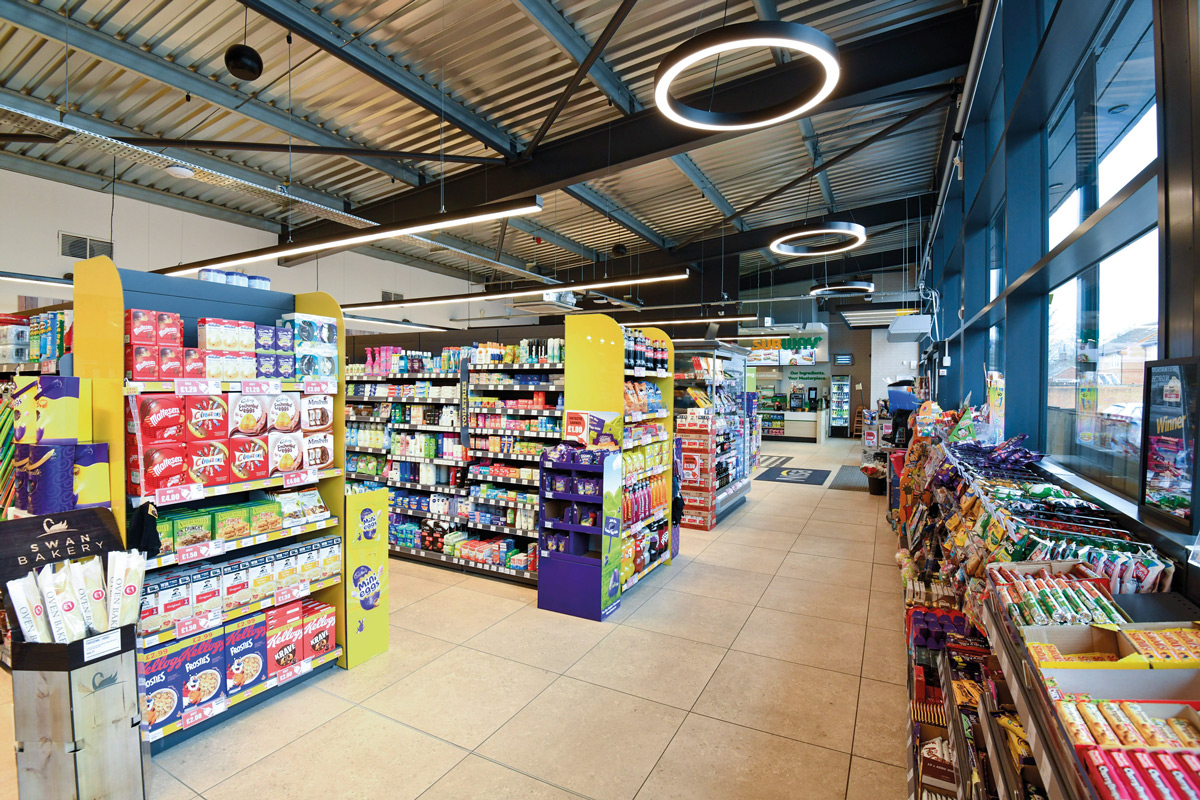 Every business needs to keep its overheads as low as possible, and for an independent convenience store, energy costs are an area where you could make substantial savings. How substantial? Well, a good example comes from new research by Suntory Beverage & Food GB&I (SBF), the company that makes Lucozade and Ribena, revealing convenience stores in the UK could, all combined, save £16m a year with just four simple, sustainability-focused changes.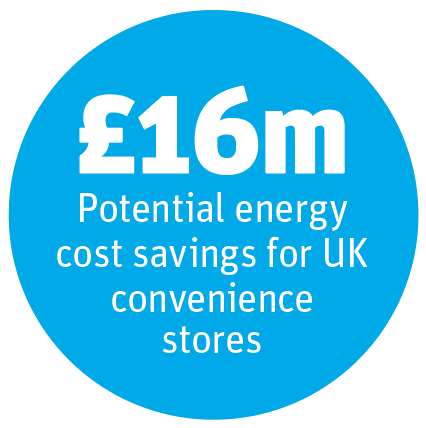 To put that in perspective, SBF's figures are based on a total of 46,388 stores. Not every store will be able to make the same amount of savings, of course, but that £16m spread equally between them comes to just under £345 each per year.
With 2021 looking set to be a year defined by pandemic and recession, potential savings such as this can't be ignored.
The project by SBF has resulted in them improving the sustainability of Amit Patel's 900sq ft store in Derbyshire, with three significant changes to his business. These were replacing his old 800W oil-filled radiator behind the counter, installing a new door-closing mechanism for his front door, and updating the screen he uses to monitor and display CCTV footage.
"These changes have already started to save Amit money from his bills, with the potential to save around £345 per year," says Andrew Tod, insight & analytics manager at Energy Saving Trust. "We know that if this model were to be followed by other retailers, not only could stores save an astonishing amount of money, but the impact on the UK's CO₂ emissions would be significant."
Monitoring
Accurately knowing how much energy your business is actually using is the first step to cutting costs, which is why the government's Smart Energy campaign is encouraging small businesses to install a smart meter. A smart meter can benefit your business in two main ways.
How to reduce plastic in your store
Firstly, it sends energy readings to your supplier, meaning more accurate bills and no more monthly readings. Secondly, it'll give you a breakdown of how much energy you use, in pounds and pence, every day, week and month. This is information you can use to spot where you're wasting energy in store.
Businesses with 10 employees or less (including yourself) and a turnover of £2m or less are eligible for a smart meter. The smart meter will be supplied through your energy supplier, but you can begin the application process here.
Get your equipment right
Fresh and chilled has been flagged by a number of retailers this year as a key growth area. It was a category that independent convenience stores were moving into anyway – however, the Covid-19 pandemic tipped the balance for many. Beyond the actual investment in the fridges themselves, though, is the impact they'll have on your bills.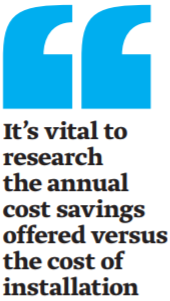 "One simple way retailers can ensure their stores are as energy-efficient as possible is by making sure they're using the latest equipment. As well as reducing the size of their carbon footprint, this can also bring down their energy bills," says Nick Brown, head of sustainability at Coca-Cola European Partners (CCEP).
"All of our CCEP coolers use natural refrigerants, are fitted with LED lights and use advanced insulation technology to improve efficiency. We have also introduced Energy Management Systems, which can reduce power consumption by an average of 30%, by sending equipment into standby mode after periods of inactivity."
Adding doors to your chillers is another great way to make them more efficient. This was a change made at Gravelle's Budgens in Sawbridgeworth, Hertfordshire, back in 2019, with store owner Paul Gravelle telling betterRetailing the change had not only helped cut energy wastage through heat loss from the fridges, it also made the shop feel warmer, helping to cut heating bills and making the shop more pleasant for staff and customers alike.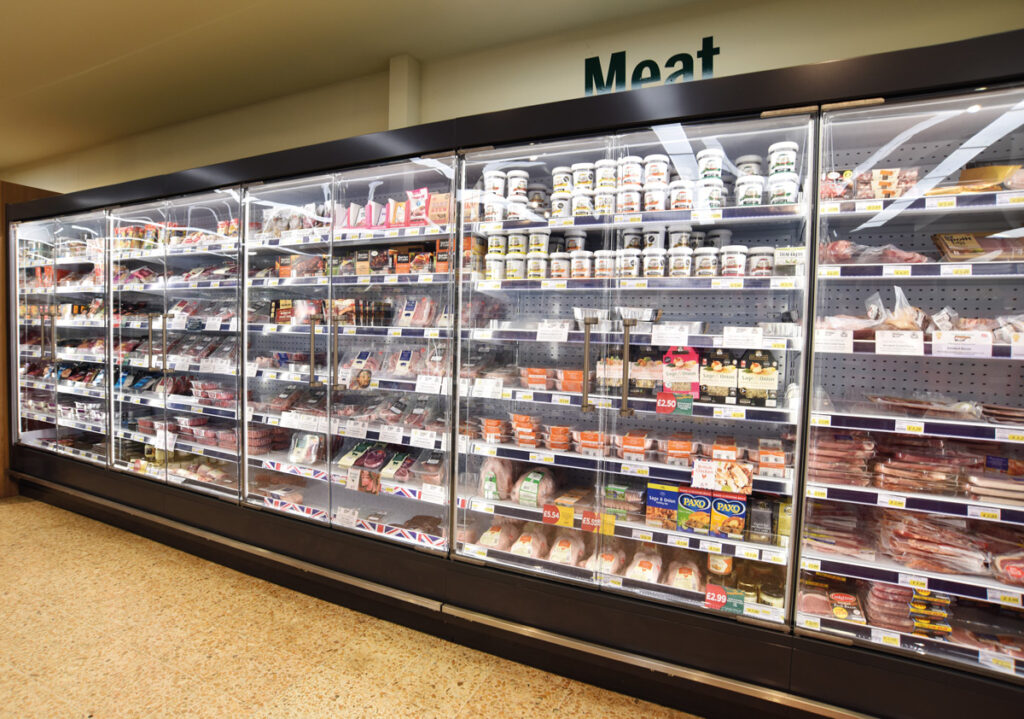 Upping efficiency
Whether your store is large or small, there are a number of ways to improve energy efficiency, and, as a result, cut down energy bills. Forecourt retailers are often leading the way in this regard, but many of their ideas can be adapted to any sized convenience store.
Early this year, John Stevenson, from Stevenson Garages, which owns a number of forecourts in the north of England, told betterRetailing new technology was making a big difference at his newest Nisa forecourt in Northallerton.
"We've got state-of-the-art refrigeration units, and the whole store is run off one Daikin Conveni pack," he explained.
Sustainability: the first changes to make
Of course, if you're an established store, updating your refrigeration units is a major, costly project that will include acquiring the new technology as well as potentially lost trading hours while it's installed. With that in mind, it's vital to thoroughly research the annual cost savings offered versus the cost of installation. Speak to a range of suppliers and, most importantly, other retailers who've used the same system.
It's not just the chillers where Nisa Northallerton is making savings. "We have foil-backed, automatic blinds that come down when it's sunny and reflect heat, reducing the burden on our air conditioning," says Stevenson, pointing out that the combination of measures in place at the Northallerton store meant its energy costs were significantly lower than his other forecourts.
Winter is coming
It's easy to focus on chillers, but as we head into the cold of winter and nights drawing in, it's also a good time to check your heating and lighting is up to scratch. As highlighted by the SBF project, getting small things right can make a big difference.
Retailers frequently tell betterRetailing that LED lighting results in cheaper bills than tube lighting. However, it can also offer other benefits in the form of a more appealing store for shoppers. Backlighting displays is another area where you could invest that doesn't need to be expensive. For instance, Hardeep Nahal, from Best-one Pedmore Convenience Store in the West Midlands, created his own LED backlighting for his spirits display, using components he bought from Amazon.
Heating is also vital to ensuring your staff and customers feel comfortable in your shop –the more pleasant it is, the more likely shoppers are to spend time browsing the shelves.
With temperatures plummeting as we head into winter, a good starting point can be ensuring you are not losing heat unnecessarily through your front door.
Sliding chiller doors cut energy bills
A number of closing mechanisms are available for both automatic and manual doors.
Alternatively, Darsham Budgens in Suffolk has put a disabled access system on the automatic door leading from the shop to the petrol forecourt.
According to store owner Chris Woodruff, this provides a number of benefits on top of easier access for disabled people. These include safety, as it prevents children being able to run onto the forecourt, as well as meaning the door only opens when someone actually intends to use it, so less heat escapes.
If you're using electric heaters, most modern equipment is again likely to be more energy efficient than older.
The power rating of an appliance (measured in watts) tells you how expensive an appliance is to run (the higher the rating, the more expensive it is), so make sure to check this number on any new appliance you buy, and compare it with existing appliances you have, and other options on the market.
Energy cost-saving checklist
Doors
With winter coming, are you losing heat by having your front door open more than it needs to be? Look into a door-closing mechanism, or setting up a disabled access system to prevent the door opening when it doesn't need to.
Chillers and fridges
Completely changing your chillers is a costly investment which needs careful planning. However, steps such as adding automatically closing doors can make a significant difference to your bills.
Lighting
Are you using tube or LED? If the former, it could be time to look into switching to LED.
Appliances
Before buying any new appliance, whether it's a chiller or an electric heater, even new lighting, look at the power rating on a number of different options. The lower the wattage, the less expensive it is to run.
Read more about sustainable retail