Monitor your usage
Accurately knowing your energy usage is essential to be able to cut energy costs – and a smart meter is an ideal, cost-effective way of achieving this. Ferhan Ashiq, of Day-Today Ashiqs in Prestonpans, East Lothian, has done this, helping him to cut costs when he needed to. Having a smart meter can benefit your business in many ways.
First, a smart meter means having more accurate bills as it sends readings directly to your gas and electric supplier. It also means you won't need to provide monthly meter readings, freeing your time to focus your efforts elsewhere.
A smart meter will also give you a complete breakdown of your daily energy usage, helping you determine what's spent in a day. This will then help to create a plan of action to reduce costs.
Government campaign Smart Energy GB says on its website that for small businesses, installation for a smart meter should take approximately two hours, one for gas and one for electric.
Many energy suppliers will be able to install a smart meter, so it's worth reaching out to them on their process. Retailers can start the application process by visiting smartenergygb.org/about-smartmeters/ small-businesses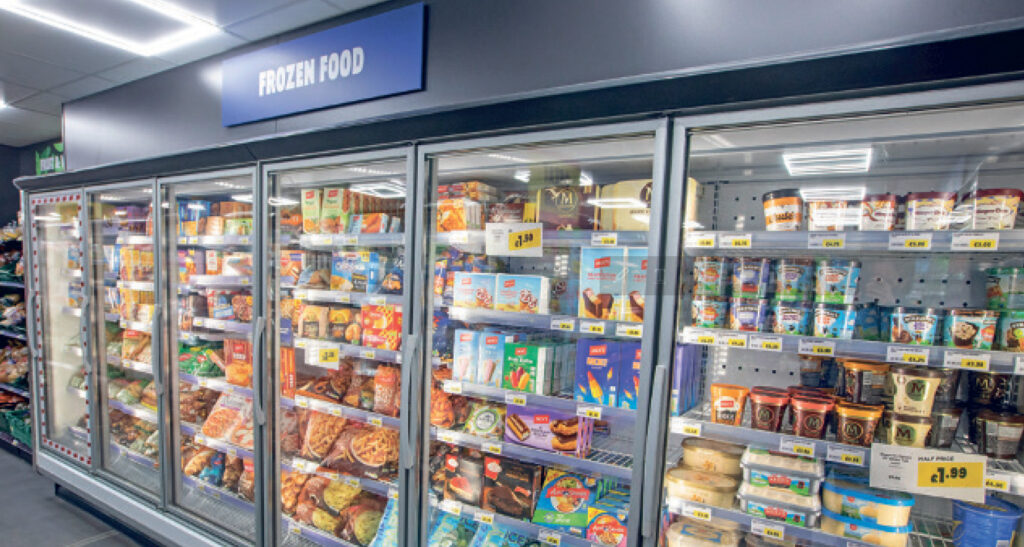 Supplier view
Gary Thacker, sales director, Fri-Jado UK
"Energy saving is crucial in a retail business for several reasons. First and foremost, it's the right thing to do from an environmental perspective. By lowering your carbon footprint, a retailer is helping to do their bit for the environment and the future of the planet. Businesses that can demonstrate their commitment to sustainability through their green credentials are, ultimately, front of mind for the consumer in today's day and age. Secondly, it goes without saying, that an investment in energy-efficient solutions will drive savings in operational costs in the long run – ultimately increasing margins and profit."
Get the right equipment
"We renewed all our equipment when we did a full refi t two years ago," says Ronak Patel, of Budgens Arbury in Cambridge. "We removed our gas heating and transitioned to air-con units, saving us quite a bit of money."
Ninety-six per cent of Patel's chillers now have doors, which helped costs, but he also says investing in new condenser units further cut costs. "We replaced them as part of our refits and worked with Daikin who have a formula to work out the heat produced in store and how much we'll need to heat the store," Patel adds.
Some suppliers, such as Coca-Cola Europacific Partners (CCEP), have their own chillers for retailers to invest in. Amy Burgess, senior trade communications manager at CCEP, says: "Our CCEP coolers use natural refrigerants, LED lighting and advanced insulation technology, and we've introduced Energy Management Systems, which cut power consumption by 30% on average."
Pastorfrigor GB's managing director, Simon Robinson, says the demand for multidecks has increased due to its easier maintenance. "We are seeing a huge number of retailers looking for a green solution with natural refrigerants and easier maintenance," Robinson says.
Patel also investigated installing a heat recovery system – an investment of up to £10,000 or more – but after working with Daikin found that he'd have to install two air-conditioning cassettes, which didn't make the investment worth it. He also says the success of a heat recovery system depends on a store's size.
"Our store is 5,000sq ft, so the recovery system won't work, and the costs added up doesn't make it a viable option. You're better off installing aircon systems," he says.
Research and talk to different suppliers to find out which solution is best for you. Write down the right questions to ask, such as what other equipment will you need to heat your store? What is the initial investment? What's my return on investment?
It's important to have all the information needed, including predicted savings, so you know what to expect.
Retailer view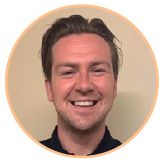 "With energy costs getting out of control at the moment, we're looking at being very proactive with our approach. We have an office manager who looks after a lot of our energy contract negotiations for us. We have five stores, so we have one person who looks to bring those five stores under the one bill.
"One thing we did receive from the local council was a list of practical tips. Things such as turning off lights and not leaving computers on standby.
"They're small changes, but they can build up to big savings. There are things we're more aware of. Another one is making sure heating is turned off when it's not needed, which is very important."
Increase your efficiency
Cutting your energy costs doesn't necessarily mean investing large amounts of money, because with rising costs, the reality is many can't afford to set aside funds. But there are some cost-effective solutions to help.
Patel has timers in store to ensure lights go off when they're not needed. "The timers switch the lights off at store closing and then come back on the next day. You don't need the lights on when you're not there – you're just wasting energy at that point," he says.
Patel also installed timers for his outdoors lights that detect when it's getting dark outside. Staff also don't have to worry about switching them on and off, improving overall store efficiency.
Similarly, working with suppliers focusing on improving a store's sustainability credential, in turn reducing energy costs, can help. Suntory Beverage & Food GB&I, for example, worked with Energy Saving Trust and Amit Patel, from Premier Sandiacre in Derbyshire.
Matt Gouldsmith, channel director for wholesale at SBF GB&I, says some of the changes included replacing an old 800W oil-filled radiator with a newer model, installing a door-closing mechanism for the front door to keep heat locked in and replacing two open-front chiller units – one more than 15 years old – with newer models that use doors.
He says: "The changes made in Amit's store will help him save £600 a year. We know not every store is in a position financially to invest in replacing their chillers, but our work in Amit's store shows that not every change has to be as large as that to make a difference."
Implement the right process
"Implementing new processes to ensure stock is managed effectively, waste is reduced and any potential energy-losing faults are spotted early to maintain energy efficiency is another change made in Amit's store," explains Gouldsmith.
Before investing in new equipment, check you have the right processes in place. For example, when was the last time you had your chillers checked? Are all your lights working? What heating system do you use? If you don't know, walk your store to find out the answers. Similarly, have a team member walk the store, including the stock room and any back offices, and note down any work that needs doing that might affect your monthly energy usage.
These notes could be lights switched on when a room hasn't been used in a few hours. If you have a toilet in store, does your team switch the light off on their way out? When you leave your office, is the light turned off?
These might seem tedious and simple when you think about it, but it's easy to leave a room without thinking about the implications it might have on the long-term.
Pastorfrigor GB's Robinson says choosing an 'energy champion' will promote good practice. "Good housekeeping, such as cleaning your chiller doors and condensers, and preventative maintenance will all improve performance and efficiency," he says.
"If retailers are not able to replace refrigerated equipment right away, maintaining their existing equipment should make a small difference."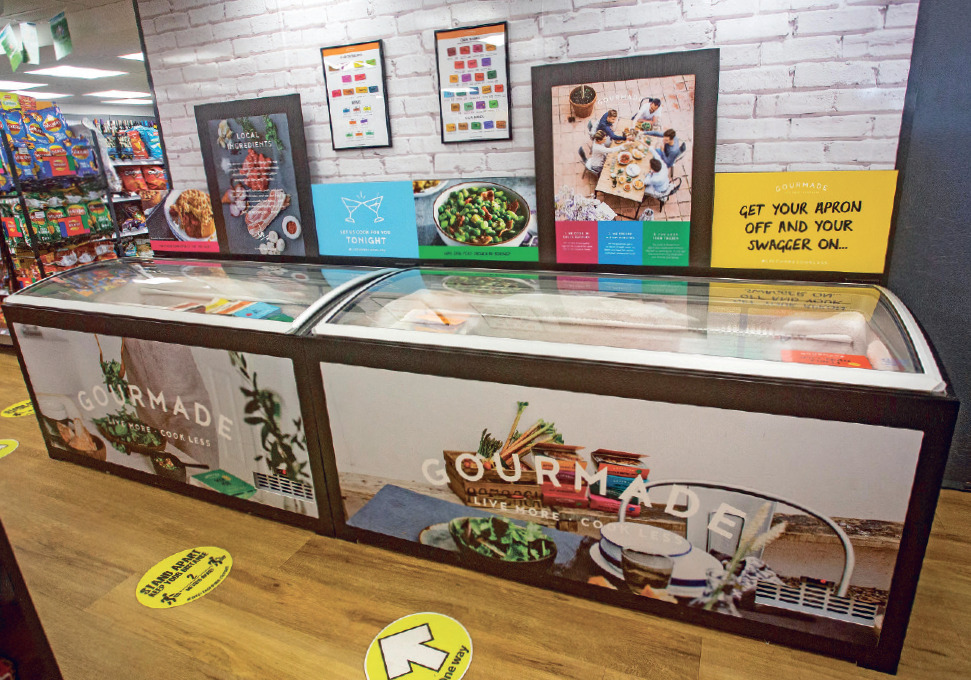 Save heat
Being in the peak of winter, keeping heat in is key. It's easy to focus on chillers, but also make sure your heating and lighting is as efficient as possible.
Many retailers have invested in LED lighting as they often result in lower bills than tube lighting – they are also now more accessible to convenience stores compared to a decade ago. It also makes the store look brighter, while using less energy.
Phil Moutray, from WM Moutray & Sons in Dungannon, County Tyrone, however, uses energy-efficient lightbulbs. He says: "We changed to them two years ago and have made a four-figure savings in terms of energy bills, which was significant, so that investment has quickly paid itself off."
What's more, is the front door closed throughout winter? Having this open all the time will allow any heating to escape and any system will need to work harder to keep the store warm. Also, close the door to any offices and stock rooms to ensure heat remains in the room, meaning the need for a portable heater is reduced.
Gary Thacker, sales director at Fri-Jado UK, says the one thing retailers can implement straight away to cut energy costs is switching off un-used equipment.
"Regardless of what equipment you have, either switch it off when it's not being used or set a timer to automatically turn the unit off when out of hours or when footfall is lower during quieter periods," he says.