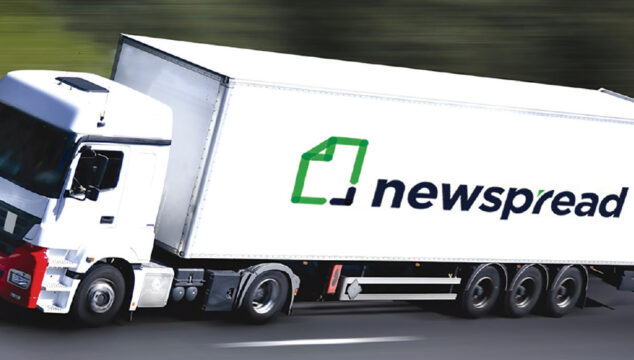 Northern Ireland and Republic of Ireland stores face an anxious wait after news wholesaler Newspread announced a carriage-charge review last week.
Trade notices were sent to stores last week stating: "Please note we are currently reviewing our carriage service charge. Any changes to your rate will be reflected on your invoice dated 6 June 2021."
Sources close to the review said a decision on any changes to the charges paid by stores is yet to be made as Newspread had "just begun" the process. The sources said any changes would probably include a 're-banding' of customers based on sales volumes during the coronavirus pandemic.
NFRN welcomes Sunday Mirror and People margin move
betterRetailing understands this would see stores with newspaper and magazine sales negatively affected by the pandemic drop one or possibly more bands, resulting in a potential lowering of their weekly carriage charges.
However, retailers were less optimistic. One store owner told betterRetailing: "Why would Newspread stick its neck on the line and say it was looking at it unless it was going to do it?"
Every other news wholesaler operating in the UK pledged not to increase their carriage charges as usual this year.
DMG Media confirms protection of retailer margins with latest Daily Mail price rise
For the first time in years, Menzies did not raise its charges in April while Smiths News announced a 12-month freeze in February, and News UK also froze its charges until December this year.
However, when asked by betterRetailing earlier this year if it would follow suit, Newspread failed to comment.
Republic of Ireland NFRN district president Martin Mulligan, of Mulligan's Londis Athlone, said: "I've not had anything yet, but I'm fully expecting the rises. We've always said that we're paying carriage charges under duress.
"Paying the money we do is crazy. Because of the system, multiples don't pay any carriage charges and we don't operate on the same terms, either.
Stores can make money and help The Big Issue just by displaying this free poster
"I think [any rise] will make retailers consider whether they continue to stock newspapers."
North of the border, stores pay more carriage charges than anywhere else because they require deliveries from Menzies and Newspread to receive full supply.
Eugene Diamond, from Diamond's in Ballymena, told betterRetailing: "I can see why the charges are increasing as we've all had a tough time in the past year, but a lot of people won't be happy. I've seen carriage charges go from zero to £120 a week. It might mean some people getting out of newspapers altogether."
Furlough driving newspaper demand among younger customers
NFRN national president Stuart Reddish said: "These continue to be challenging and uncertain times for independent retailers, so we hope Newspread will follow in the footsteps of other wholesalers and not implement any increases to its carriage charges this year."
When approached by betterRetailing to comment further on its plans for carriage charges, Newspread failed to respond.
Read more news and articles about the newspaper and magazines category and click here for the latest ABC circulation figures