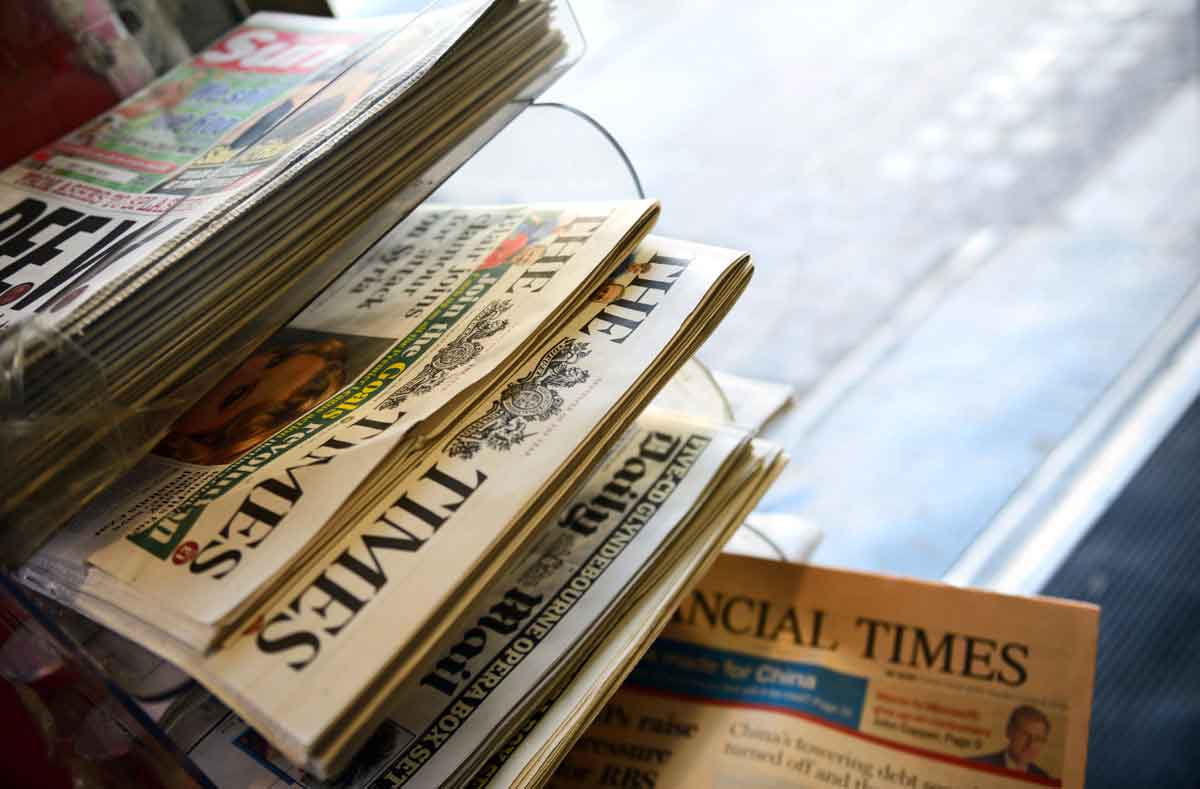 Independent retailers claimed workers on furlough have become an important new audience for weekday paper sales.
Speaking to betterRetailing, retailers said the "young furlough reader" is bolstering newspaper and magazines sales in store, as well as driving footfall elsewhere.
Amjer Sohal, owner of Ken's Convenience Store in Cheshire, revealed titles including The Sun, the Daily Mail and weekday editions of the Guardian were performing well as a result of customers wanting to occupy themselves. "My middle-aged customers come in every morning without fail, but lately we are seeing younger readers come in at various points during the day," she said.
EXCLUSIVE: Menzies 'evaluating' carriage charges after rivals freeze retailer fees
"This increased the sales of other lines, including sticker collections and magazines."
The same trend is also being experienced in Wales. Mark Dudden, owner of Albany Road Post Office, said he has seen more workers on furlough purchase newspapers. "The i newspaper is doing really well, as is Welsh title The National," he said. "It's a quick, brief read, which is what people want."
Chancellor Rishi Sunak first announced the creation of the furlough scheme on 20 March 2020, supporting businesses and employees through Covid-19.
Employers were able to contact HMRC for a grant to cover 80% of the wages for those not working, but "furloughed" and kept on payroll.
Digital revenue is key for survival of newspapers and magazines
With the scheme extended last week until the end of September, stores now have a longer opportunity to capitalise on the associated print trend.
Dudden added younger customers were also buying newspapers more regularly. "Before, they only purchased one or two a week. Now they buy three of four after lunch."
Dennis Williams, owner of Broadway Premier Convenience Store in Edinburgh, said: "A lot more working-aged adults are coming into the shop from midmorning to buy newspapers."
A magazine publisher, who wished to remain anonymous, suggested the rise is due to customers looking to reduce their screen time.
Magazine launches down 60% in pandemic
"I think there's been a conscious effort for those with time on their hands to find engaging non-screen time," they said.
"This is why you are seeing the amount of puzzle space in a lot of magazines increase, even in categories you wouldn't normally expect.
"This means for puzzles and for magazines in general, appeal is widespread from those who are self-isolating to kids stuck at home to furloughed workers."
Find out more on our coronavirus information hub for retailers