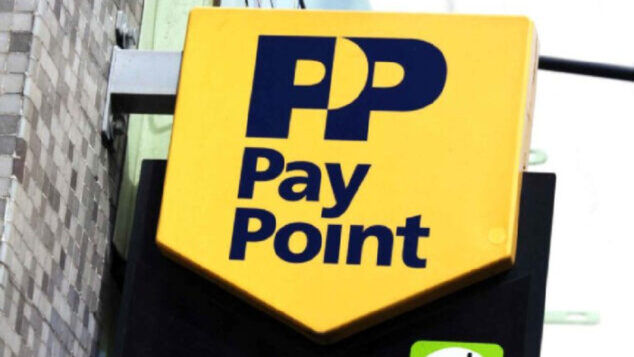 PayPoint has pledged not to introduce further service charge increases until April 2023, and has identified digital vouchers, home delivery and over-the-counter cashback services as its key areas to support retailers.
In its financial results for the year ending 31 March, the company described its performance as "another positive year" as it saw double-digit percentage growth in revenue and profit.
Speaking to betterRetailing about the EPoS firm's results, chief executive Nick Wiles said it had a number of plans in place to support "convenience retailers at the heart of our strategy".
Store growth
PayPoint's UK retail network grew from 28,067 sites to 28,254 stores during the period. Within this figure, its independent retail network rose from 17,462 to 18,100.
Explaining the growth, Wiles said: "We have a committed sales team who are engaged with retailers and roam the convenience sector consistently. The growth within independent convenience is 3.8%. If we grow at a similar rate of 2.5% to 4% each year, that's a good rate and reflects the quality of our network."
Digital vouchers
In 2020, PayPoint acquired digital voucher specialist I-Movo. The deal has been used to support its partnership with the government's Department for Work & Pensions, enabling benefits recipients without a bank account to withdraw funds in stores offering PayPoint.
Asked about what opportunity this provides stores throughout the cost-of-living crisis, Wiles said: "[Benefits recipients] now have full access to the network and those channels will be really important for the government's next phases of support."
PayPoint rolls out PoS to help drive digital sales
Last week, chancellor Rishi Sunak announced a £650 payment will be given to those on means-tested benefits to help struggling households. Two separate one-off payments of £300 and £150 will be given respectively to pensioners and those on disability benefits.
Wiles added that the I-Movo acquisition would also provide opportunities for newspaper subscriptions. He confirmed PayPoint was in discussions with two "of the four main" newspaper publishers, while a pilot for digital newspaper vouchers was being conducted with the remainder.
"It takes time and we're encouraged with the progress we're making," he said. "Over the course of this year, we'll start to make some serious headway."
Rates increases
Earlier this year, PayPoint was criticised by retailers after it increased its weekly service fee by 3.9% as part of its annual inflationary review. The fee was capped at half the rate of the retail price index, "in recognition of challenges faced by stores".
Wiles told betterRetailing that PayPoint would not examine any further increases for another 12 months.
Paypoint retailers invited to influence services through survey
"We thought about passing on the inflationary increase through the service charge, and it was the first rise in two years," he added. "To offset that, we've been putting more value into stores through initiatives such as the MyStore+ programme. We want retailers to earn more commission through us, and we're sensitive to the costs faced by retailers and we want to engage them.
"I don't see any further increases. We review it annually and there's no intention to look at it again until it's appropriate in a year's time."
Home delivery
The results also revealed that 269 PayPoint sites are partnered with home-delivery provider Snappy Shopper. Asked about potential expansion of this service, Wiles said: "My sense is that the general public are trying to work out how home delivery will fit into their lives, and the convenience sector is asking how it will fit into their stores.
"The pandemic has run its course and it's a real addition for some of our stores. Other retailers think it takes away the footfall from their shops. As a result, the network won't be more than 1,000 to 2,000 sites. That will be a good number. Home delivery is part of the arm and we want to support that, but it's not a large part of our network."
McColl's
Last month, struggling convenience chain McColl's was put into administration before being rescued by Morrisons. During the administration, PayPoint suspended services in its stores.
"Our services were suspended for just over a week," said Wiles. "It wasn't a bad place to be – we had to do it to ensure we had the right relationship with Morrisons."
Read more PayPoint news