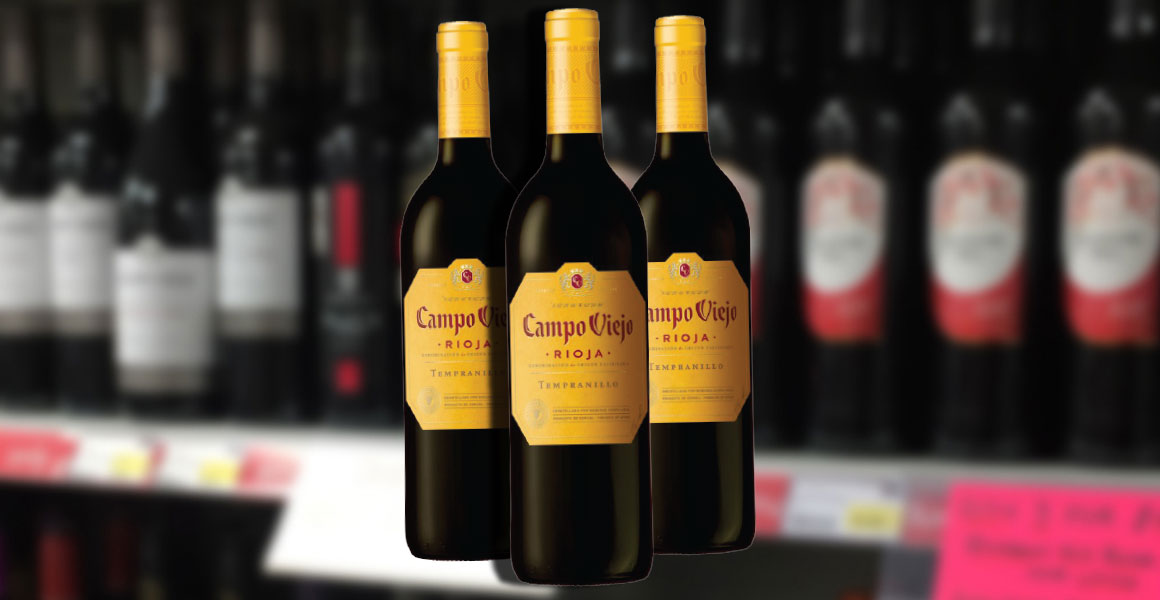 Analysis
A tempting wine range can be a footfall driver for any sized store, but with so many countries, varieties and styles, it can be a tough category to shop. The key to succeeding in wine is to make it accessible.
This will depend on your customers; more affluent areas or specialist shops may benefit from merchandising by country, then grape, while others should split wine by price.
Red wine is merchandised by price in Spar stores in Ireland, with a whole bay of products signposted at €5.99, €6.99 and so on, all the way up to 'To impress'. This enables shoppers to find easily a quality wine that matches their budget.
In the UK, retailers are reporting growth in new-world wines; Australian and New Zealand have been staunch favourites for a while, but Chilean is also an area to look out for. Customers are becoming more adventurous with their tipples, and this is a huge opportunity for retailers to capitalise on.
Profit checker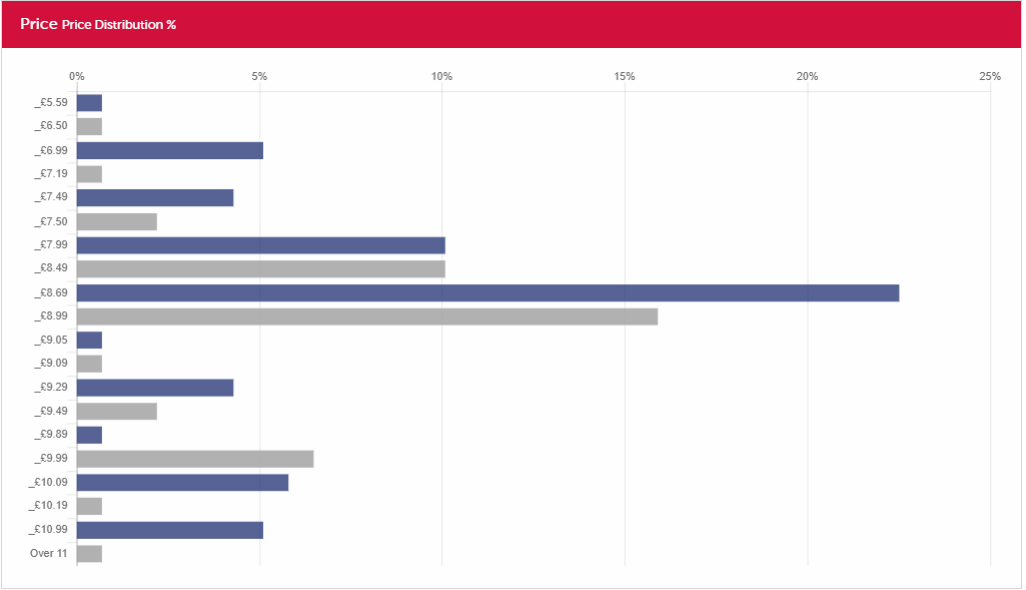 Price checker
Product
Average UK retail price
Booker RRP
Town store in Wyre
urban store in gedling
Town store in shropshire
Large town store in bournemouth
town store in east devon
large town store in east devon
Sainsbury's
Asda
Tesco
The Shy Pig Juicy Red 750ml
£4.22
£4.50

–

–

£4.59
£4.16
£4.00
£4.00

–

–

–

The Straw Hat Red Wine 750ml
£4.56
£3.99

–

–

£4.99
£4.49
£4.49
£4.49

–

–

£3.90
Echo Falls Red Berries & Plums 750ml
£5.74
£4.99

–

–

£5.99

–

–

£6.49
£4.50
£4.50
£4.25
I Heart Shiraz 750ml
£5.79
£6.59
£5.00
£5.50
£4.99

–

–

–

–

–

–

Hardys Stamp Cabernet Merlot 750ml
£5.84
£7.25
£6.99

–

£5.49
£6.00
£6.00

–

–

£4.98

–

Hardys Shiraz Cabernet Sauvignon 750ml
£5.85
£7.25
£5.99
£6.99
£6.00
£6.00

–

–

£7.00

–

Blossom Hill Red 750ml
£5.89
£6.59
£5.50
£4.99

–

£6.59

–

–

£5.25
£5.35
£5.00
Lindemans Shiraz 750ml
£6.28
£6.99

–

£5.50
£5.50

–

£6.79
£6.99

–

£6.00
£7.00
Hardys VR Merlot 750ml
£6.41
£5.79
£6.99

–

£4.99

–

–

£7.49

–

–

£6.00
Yellow Tail Merlot 750ml
£7.16
£7.79
£7.99
£6.00
£5.49
£7.99
£7.79

–

£7.00
£6.00
£7.00
Yellow Tail Shiraz 750ml
£7.19
£7.79
£7.99
£6.00
£6.49
£7.99
£7.79
£7.99
£7.00
£6.00
£7.00
Campo Viejo Rioja Tempranillo 750ml
£8.82
£8.89
£6.99
£6.99
£6.99
£8.69
£8.49
£8.69
£6.50
£6.50
£6.50
Drive your profits
James McCormick
Bargain Booze Skelmersdale
Location: Skelmersdale, Lancashire
Size: 750sq ft
Type: Residential

TOP TIP
Boost basket spend by talking to customers and encouraging them to trade up

Red wine has been really popular through the winter. As a Bargain Booze, we're primarily a price-led store, so we do a lot of promotional lines that sell very well; Cabernet Sauvignon and Merlot are our most popular, and we see new-world wines – particularly Chilean, New Zealand and Australian – selling well. But recently, I've noticed people are increasingly willing to trade up; if someone has always bought a bottle for £5 or £6, they're prepared to go for something that's a little better quality. We just had Oyster Bay at £7.99, and that was very successful.
Harvinder Singh Thiara
Marty's Convenience
Location: Birmingham
Size: 1,200sq ft
Type: Residential

TOP TIP
Buy in bulk when there's an offer to help maintain decent margins

We've got a Tesco a few miles to one side and an Asda a few miles to the other, both of which tend to have big promotions. I can't really compete with them, but I do tend to price slightly lower than RRP; I want to maintain a consistent price so people know what they're going to get. Consequently, while I aim for margins of around 20%, they're often more like 17% or 18%. It's worth taking that cut, because, even though we have quite a lot of passing trade that drops in to grab something, I want my customers to come back for the good prices.
Naresh Gajri
Cranhill Convenience Store
Location: Glasgow
Size: 3,400sq ft
Type: Residential

TOP TIP
Tailor your range to your customer demographic

We sell some red, but it's more of a rosé area here. It's a result of the demographic; we're surrounded by council estates and our customers don't seem very interested in red wine. We tend to sell more economy lines, such as Echo Falls and Blossom Hill. We usually sell at RRP and don't try to mess around with pricing: we get our products through One Stop and just stick with the pricing strategies it suggests. This leaves us with fairly decent margins and our customers seem to be happy with the prices, too.
Soban Shanmuganathan
Burgess Stores
Location: Goudhurst, Kent
Size: 1,200sq ft
Type: Village

TOP TIP
Try specialist wines that customers can't get in Tesco

We sell a broad range of red wines, from standards like Jacob's Creek, to mid-range such as Trivento Malbec and Cune Rioja, and specialist wines from Hatch Mansfield and Burkmann. Spar has an excellent range of reds, so I stock some of them, such as its Wild Flower Romanian wine, which is quite popular. My pricing strategy varies with the product. For more generic lines, such as Jacob's Creek and Hardy's, I'll stick to RRP, because it's easy to compare prices, but for specialist wines I'll go above RRP and aim for margins of 28% to 32%.