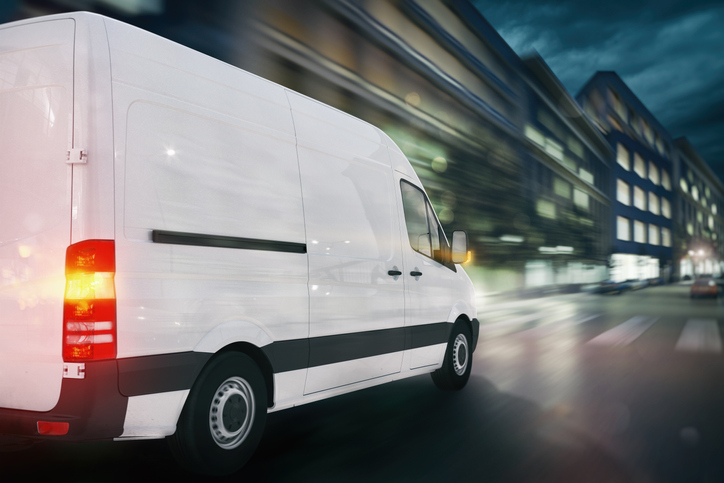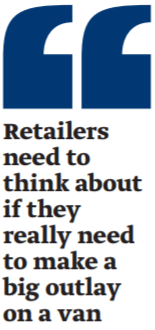 For many convenience stores, a van is a daily necessity pivotal to the running of their business. At the same time, it's also one of the biggest expenses, whether it's down to the outlay of buying (or hiring) the van itself or the day-to-day running and maintenance costs.
The coronavirus pandemic has meant that, for many stores, the way they use a van and what they require from it have changed.
Many retailers have reported they're driving around to different cash and carries more now than ever before, while others have found they're doing more home deliveries, again putting new demands on their vans.
So, how do retailers make sure that the van they have is the right one for the job?
The right make of van for your business
For many of the retailers we spoke to, it seems that sticking to a manufacturer they know and trust is a big part of the decision-making process when getting a new van.
"We have had Volkswagens for 25 years and currently use a VW Transporter because it is economical, reasonable, requires low maintenance and is easy to drive. VWs also have strong panels and don't scratch very easily," says Jay Patel, from Jay's Budgens of Crofton Park in south-east London.
"We were clear we were looking for a VW and did some research by talking to other retailers and looking online before buying it. The most important thing for us was not the price, but being able to get one nearby and from a dealership that has a good service. There was no point in us going 100 miles away to get a van that was a few hundred pounds cheaper."
More how-tos: Stores reveal their tips & tricks to boosting meal deal sales
Jack Matthews, from Bradley's Supermarket in Quorn, Loughborough, meanwhile, has a Mercedes Veto. Again, this is connected to a family history with the brand.
"We wanted something that is reliable and there was a bit of snobbery, to be honest, as we wanted something that looks smart, and Mercedes has that reputation," says Matthews. "We've always had a Mercedes Veto. It's my grandad's personal preference – he's always had a Mercedes car."
The message from Matthews and Patel, then, is that sticking to a brand that's worked for you in the past is a good starting point when choosing your new van.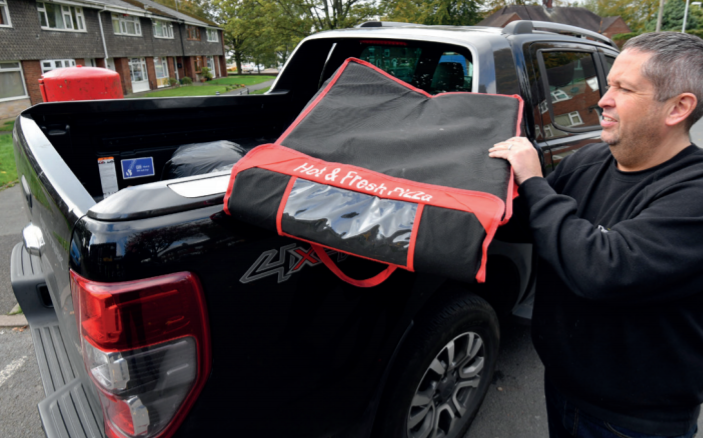 New or secondhand?
Secondhand seems to be the option of choice for the retailers we spoke to, although they have different reasons for making the decision.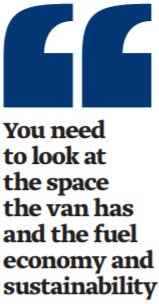 "I have two Mercedes Sprinter long wheelbase vans at the moment," says Amrit Singh, from
H & Jodie's Nisa Local in High Heath, Walsall.
"One is from 2005 and the other 2003, and they were both very cheap when we bought them. They came from a secondhand dealership and were used vans near the end of their life. We bought the most recent one for around £3k and use it to pick up goods and bring them back.
"When you're spending time in the warehouse with lots of vehicles and forklift trucks, it is easy to sustain damage to a van, so I wanted something where I wouldn't be worried if someone hit it."
For Singh, this is the key consideration when buying a new van – the fact that he'll treat it as
a workhorse.
More how-tos: How to use Facebook to promote your shop
"Retailers need to think about if they really need to make a big outlay on a van. My van doesn't have a lot of running costs, and if someone hits it, I am not worried about contacting a finance company and it is usually cheap to fix."
Matthews also got his van secondhand, using Mercedes Direct, an approved used-car shopping service from Mercedes.
Many other manufacturers have similar approved secondhand services. The best way to find the one you're looking for is to put the manufacturer's name and 'used van' into Google to get lists of approved dealers.
For Matthews, it was important to get a van that was well presented, as he considers it a visible asset that sets the tone of the store, especially as it's used for home deliveries.
More how-tos: How to write a job description for customer service roles
Of course, whichever way you go about buying a new van, it's crucial to do your research first.
Speaking to other retailers is the best starting point, as they'll have a better understanding of the demands you'll need from a new van.
Another option is to speak to your symbol group. That's what Jimmy Patel, from Jimmy's Store in Northampton, did.
"I have just got a Mercedes Veto that I bought brand new on a lease, supported by Booker's Vanco scheme," Patel says.
"I got the lease through Mercedes, but if I hit Booker's purchasing targets, they cover the base costs. I spent a little extra on getting an automatic and sensors, which I have to pay for, as well as maintaining and insuring it. I was actually just about to buy another van when I heard that I had met Booker's targets, so I cancelled that van and got my money back.
"I have always wanted a Mercedes Veto as it is comfortable and warm and I don't have a car this year, so I treated myself to a nice van."
If you're part of a symbol group, check with them to see if they have any initiatives available that could help you finance a new van.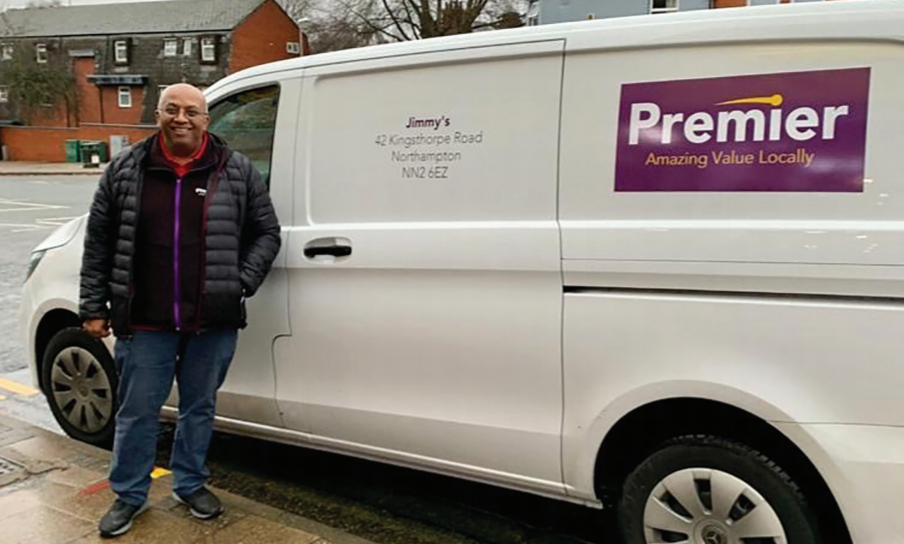 The changing face of retail
Running an independent convenience store or newsagent has changed drastically in the past 12 months, and this needs to be kept in mind if you're choosing a new van.
"I would probably look for something that offers refrigeration in the back. We only replaced our van a few months ago and decided not to go for the refrigerated side of things, but we will definitely look for this next time," says Matthews.
"This is because of an increase in home delivery take-up, so it's definitely something worth thinking about, especially if things continue the way they are. Generally, you need to look at the space the van has and the fuel economy and sustainability.
More how-tos: Choose the right fascia partner for your store
"There are electric options now and that is a good opportunity to make a strong stance on where your business sits within that."
Similarly, Jay Patel has seen his van used much more in 2020 than previous years, for a number of reasons.
"The van is used to take goods to the shop from the cash and carry and also for home deliveries. We replace our van every five years or so, and we usually don't do too much driving and use it a couple of times a week.
"Our van did 8,000 miles in three years as about 80-90% of our deliveries come to us," he says.
More how-tos: How can convenience retailers meet the growing demand for healthy snacks?
"However, we used the van much more during lockdown because between April and September we needed to shop from different suppliers as our wholesalers didn't have enough stock.
"We also had about 50 to 60 home deliveries every day. This has slowed down, but we would have delivery orders from people as far away as five miles, and they would ask for big orders – one person put in a £632 delivery, so we couldn't say no to that.
"The van is also used for the charity work we do; we deliver hot food to hospitals, nurseries and the
fire brigade."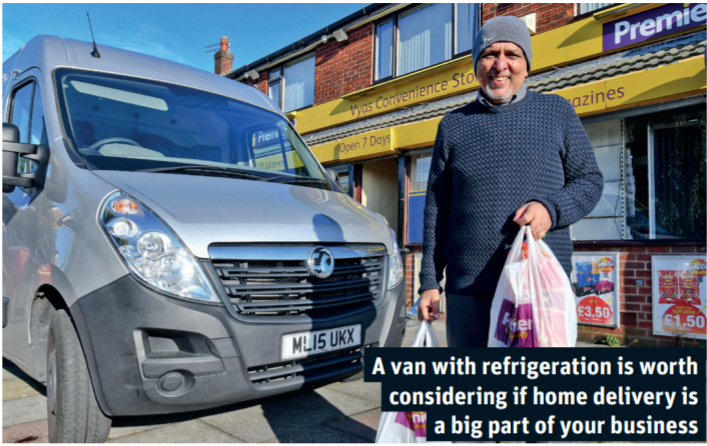 Read more how-to guides for independent convenience retailers