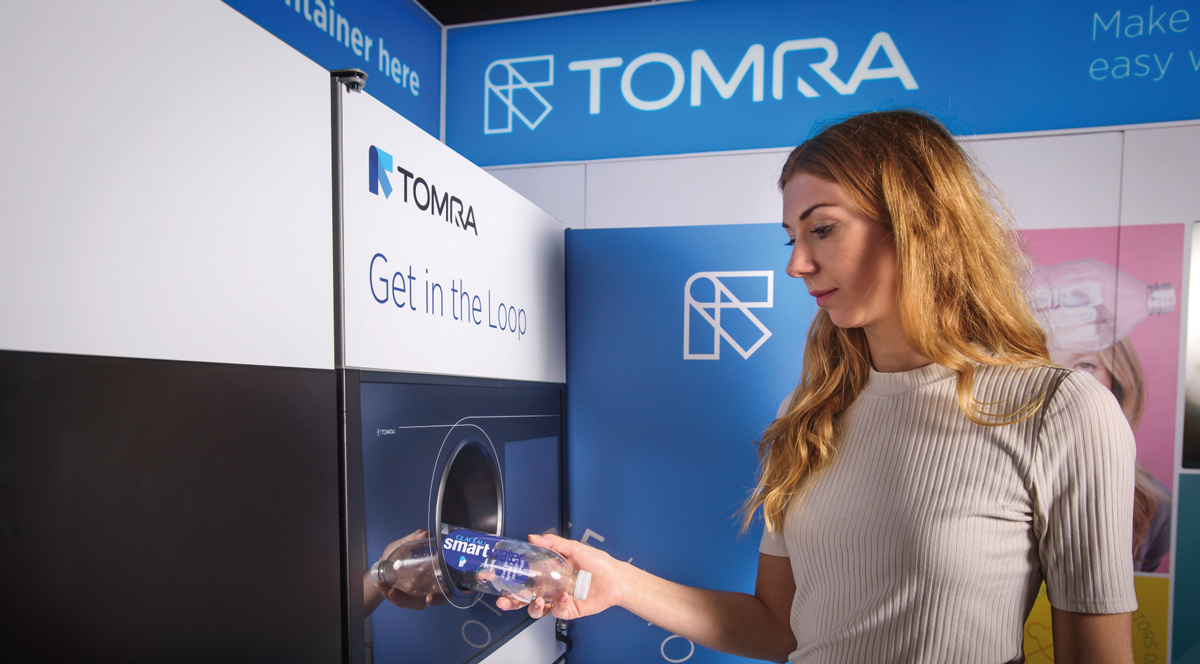 Retailer Mo Razzaq has expressed concern over the practice of glass crushing in Tomra's new DRS machines.
The reverse vending manufacturer has said its latest 'Tomra M1' compact which handles all three materials – glass, PET bottles and cans – has been inspired by feedback from the industry following the introduction of a deposit return scheme (DRS) expected in 2021.
Managing director, Truls Haug said: "It has been specially designed with smaller retailers in mind. We asked store owners about any concerns they had about participating in a DRS and there were two in particular: space and cost."
Scottish shops fear DRS losses
Razzaq, owner of a Family Shopper in Blantyre, praised Tomra for listening to small retailers. He told betterRetailing: "They have been really proactive – it's not only smaller, but has little depth, which means it can fit into a shelving unit, which a lot of retailers will like."
However, he stressed that glass crushed by glass bottle deposits will cause problems. "I don't think it's a good idea that the glass is crushed because when the bags are lifted out of the machine, it will be near impossible for shards of glass not to go on the shop floor," he said.
Razzaq explained this has the potential to create lawsuits. He said: "If shards of glass end up on the floor, customers could cut themselves. We also offer food to go and can't run the risk of glass getting in our offerings."
DRS exemption applications: date set
A spokesperson for Tomra said: "Developing processes for the safe handling of the material in a container will be a priority as part of the scheme. The scheme coordinator will define what containers will be used to capture glass. Any solution will have to comply with health and safety guidelines."
The next steering group meeting with the Scottish government on rolling out a workable DRS is scheduled later this month.
Razzaq reinforced the need to highlight the importance of the space behind the counter for those planning on taking manual returns.
"We need retailers to send us photos of the space behind their counters and what products they sell so we can show how important it is," he said.
Read more news and advice on sustainable retail