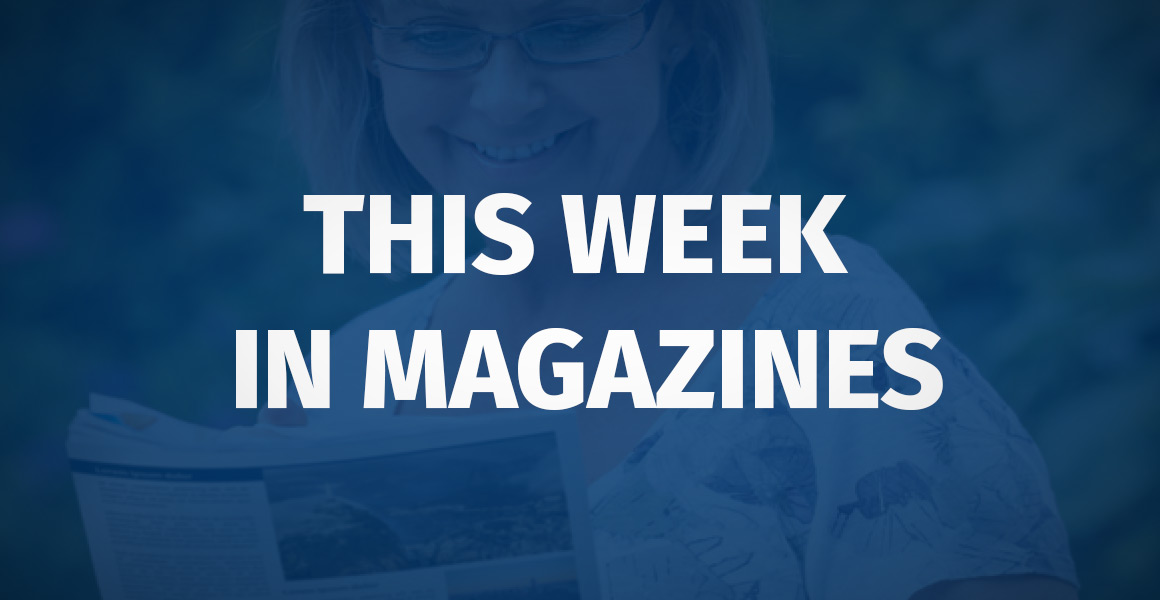 1. Golf World
---
On sale out now
Frequency monthly
Price £4.80
Distributor Frontline
Display with Today's Golfer, Golf Monthly
Golf can be a slow sport, but it has its dedicated fans like any other. This month's issue of Bauer's Golf World (not to be confused with Condé Nast's magazine of the same name that went out of print in 2014) celebrates the second major championship of the year – the US Open, taking place in the Shinnecock Hills Gold Club course in New York.
This issue features exclusive interviews from former championship winners alongside comprehensive articles about the course and this year's contenders, and also comes with a 32-page instruction supplement meant to give golfers some tips to get their season off to a fast start.
2. Classic Bike
---
On sale out now
Frequency monthly
Price £4.30
Distributor Frontline
Display with Practical Sportsbikes, Built, Classic Racer
• This motorcycle-focused magazine has test drives of the Honda RC30 and the Ducati 851, alongside a spread feature on the latest Goodwood sporting club meet.
• The June issue also includes a Motorcycle Museum special supplement.
3. TV Choice Puzzle Pick
---
On sale 29 May
Frequency monthly
Price £2.10
Distributor Frontline
Display with Take a Break's Take a Crossword, Take a Puzzle
• This TV-themed puzzle magazine includes quizzes, crosswords, word searches and more.
• This month's issue has a cover-price increase from £1.95 to £2.10, and includes a competition to win DVD bundles of TV classics such as Quantum Leap and Knight Rider.
4. Digital Camera
---
On sale 1 June
Frequency monthly
Price £5.49
Distributor Marketforce
Display with Amateur Photographer, Practical Photography, Outdoor Photography
• Aiming to make its readers better photographers, the June issue of Digital Camera includes tips about how to take photos of wildlife and reviews of three different cameras.
• It includes a camera-shopper ebook and a full licence for the editing program Sketch Drawer, worth £36.
5. T3
---
On sale out now
Frequency monthly
Price £4.99
Distributor Marketforce
Display with Wired UK, Stuff, BBC Focus
• This gadget and technology magazine includes news, reviews, buyer's guides and features for all tech aficionados out there.
• June's issue includes a competition to win a 4K HDR Projector worth £1,199.
6. Truck & Driver
---
On sale out now
Frequency monthly
Price £3.85
Distributor Marketforce
Display with Trucking, Commercial Motor
• This motoring magazine for those that like trucking includes test drives and features about trucks old and new.
• June's issue includes a free 16-page Classic Covers Supplement, a 20%-off coupon for classic truck books and a Scania V8 competition.
7. Fun to Learn Friends Art
---
On sale 31 May
Frequency monthly
Price £3.99
Distributor Seymour
Display with My Little Pony, BBC Toybox, Lego Ninjago
• This kids' craft magazine is now on its third issue, which is aimed at children with pets.
• June's issue comes with ideas to keep kids busy, alongside a competition offering five Paint Stations from Golden Bear.
8. This Is
---
On sale 30 May
Frequency monthly
Price £3.99
Distributor Marketforce
Display with Go Girl, Sweet, Sparkle World, Cute
• June's issue of this pre-teen magazine is themed around The Powerpuff Girls, and it includes puzzles and articles about the famous cartoon created by Craig McCracken.
• It comes with free pink puff laces, nail stickers, a Buttercup keyring and a pocket mirror.
9. Breathe
---
On sale 31 May
Frequency bi-monthly
Price £5.99
Distributor Seymour
Display with Simple Things, Flow
• This mindfulness magazine is celebrating its second anniversary with a special edition full of illustrations, craft projects and features about how to achieve a more relaxing lifestyle.
• The June-July issue includes free postcards.
Specialist choice:
John Vine, Newsworld, Shropshire
---
Title Country Life
On sale out now
Frequency weekly
Price £3.75
Distributor Marketforce
Who buys it?
Everybody, but mainly the middle-aged and the elderly. We've got a lot of royalists where we live – put the Royal Family on the front of the magazine, and they sell for us.
How do you display it?
We put displays in two different places: where we normally do, next to similar titles like Hello!; and by the till, too.
Comments
This article doesn't have any comments yet, be the first!
Become a Member to comment
Register to comment and get exclusive content and subscribe to the online and print versions of Retail News.
Become a member