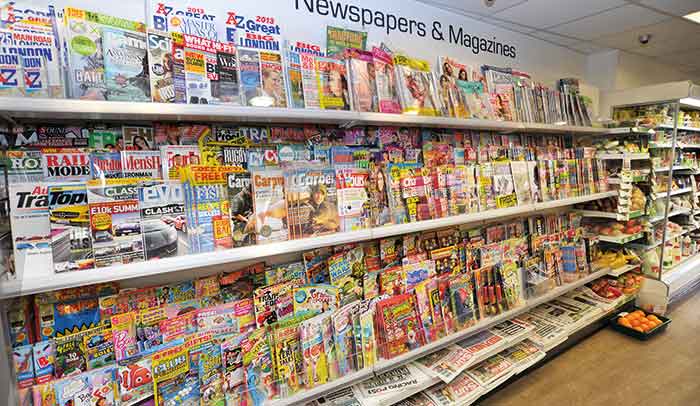 Home improvement, news and current affairs and puzzle magazines were the most resilient magazine categories in 2017, new figures show.
Data from distributor Seymour covering the period from September 2016 to August 2017 reveals the RSV generated by home improvement titles increased by 4.9% year on year, largely bolstered by the launch of a new title, Bauer's Modern Gardens, in March 2016.
Meanwhile, the news and current affairs sector maintained the same level of RSV, and the RSV generated by puzzle magazines fell by just 1.1%, compared to the overall market decline of 7.2%.
Marketforce's Rob Humphrey, circulation manager for The Spectator, predicts the current affairs sector will continue to outperform the market this year.
"We have seen a strong performance across 2017, principally driven by consumer interest in the Donald Trump presidency, the general election, and Brexit coverage. The consensus is that in the era of the proliferation of fake news, consumers turn to quality, well-established publications in order to make sense of the fast pace of national and international events," he said.
Puzzler's promotions and innovations manager Shameem Begg attributes the resilience of the puzzle sector to its appeal to a very broad range of readers.
"Our readership isn't confined by the rigid demographics that other magazines are so often bound by. They are solid sellers all year round because the target market is everyone – it's very difficult to think of any other magazine category that is as inclusive," she said.
The growth of the home improvement sector shows the potential impact a successful launch can have on a category.
Kim Slaney, Bauer's group managing director for women's magazines and interim subscriptions director, told RN Modern Gardens was a success because it added something "genuinely new" to the category, focusing on the trend to use gardens as a 'room' rather than gardening as a hobby.