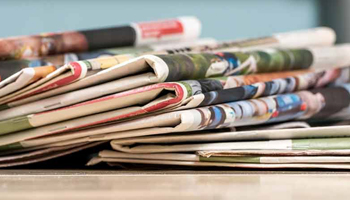 Johnston Press' largest shareholder has announced radical plans to wants to stop the break-up of the publisher's titles and to dissolve the company's current board members.
Investor Christen Ager-Hanssen – who had previously claimed the board's decision to sell might not be "in the best interests of the company" – has increased his share holding from 20 to 25%, placing him 5% away from launching a financial takeover.
"The long and proud 250 year history of Johnston Press has now been replaced by a more recent and tragic history of rampant fee-sucking by its negligent board and incompetent advisers", he said in a statement. "They have ignored the biggest shareholders, and I decided that if I'm going to do anything, it is to remove the board."
However, according to analyst Douglas McCabe from Enders Analysis, the removal of the board would not solve the issue of Johnston's Press £250m debt.
"The key question is whether the board is the key issue for Johnston Press, or the combination of its level of debt and the hostile market conditions for local media provision," he said. "Every board can be improved, but structural change cannot be reversed. What Johnston Press ideally needs is an opportunity to move into an investment and innovation phase."
Read more on this story: Johnston Press assets may be split after sale