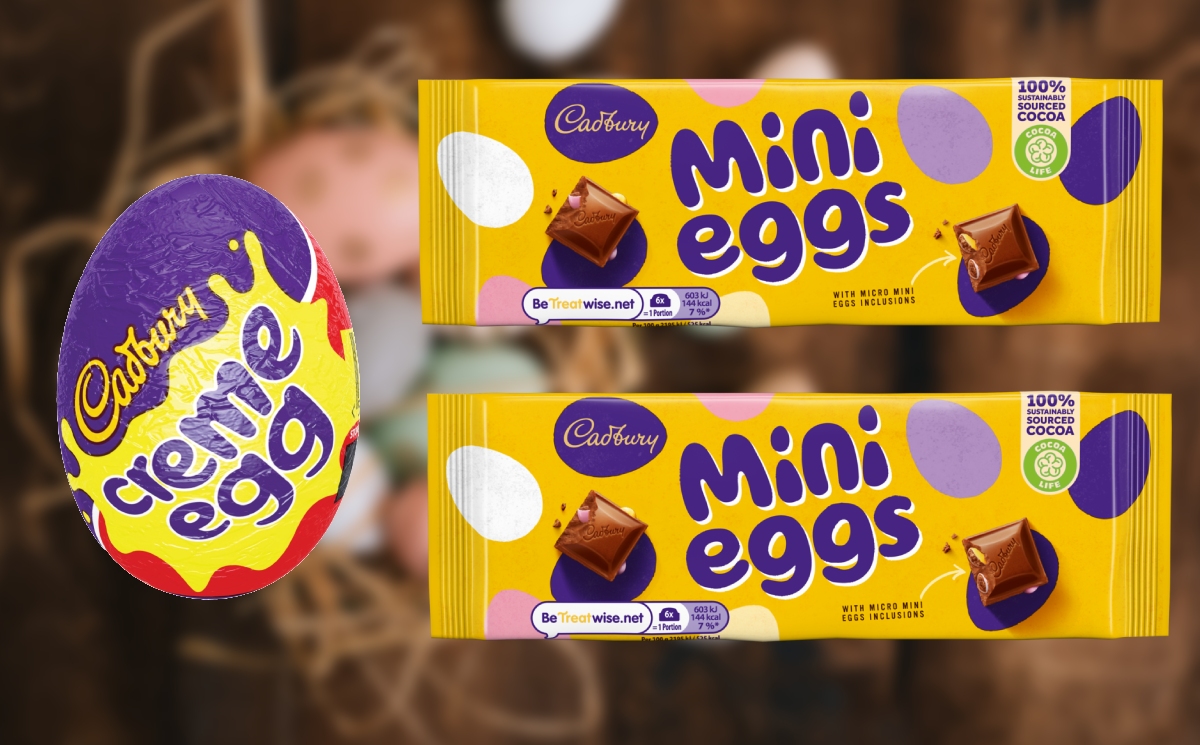 Mondelez International has announced its Cadbury Easter 2021 line-up, starting with its impulse range, featuring new self-eat and sharing lines: golden Creme Egg, Creme Egg mixed pack and Mini Eggs tablet.
The supplier said 84% of consumers who purchase Easter confectionery intend to buy again, so stocking up on impulse lines from January is essential to growing sales.
Mondelez launches Cadbury Bournville Fingers
Timing is also particularly important next year as Easter Sunday falls on 4 April, making the season over a week shorter than this year. This means retailers should stock up on Easter products from the get-go to maximise the opportunity.
Plus, with the UK likely to be under some sort of lockdown during Eater 2021, convenience retailers should prepare for an influx of younger consumers looking for new chocolate lines to try.
When it comes to bestsellers, Mini Eggs, Cadbury and Creme Eggs are the three biggest Easter brands on the market, and last year, Cadbury Creme Egg and Easter brand manager Raphael Capitani, said thanks to those brands, the supplier grew its market share by 4.1%, with all of the top 10 bestsellers during Easter belonging to Mondelez.
Mondelez unveils Win-win competition winner
"We also have the top three lines in mini filled eggs: Mini Creme eggs, Mini Cadbury Dairy Milk Eggs and Mini Oreo Filled Eggs," added Capitani.
Below, we're rounded up what the supplier has in store for Creme Egg and Mini Eggs.
Cadbury Creme Egg
To mark the brand's 50th golden anniversary, it will be introducing an in-store promotion from 26 December where consumers will be encouraged to find a 'Golden goobilee Creme Egg' to be in the chance to win up to £5,000, with additional smaller cash-prizes to be won. The egg will be a standard Creme Egg coated in edible gold.
There will be 200 golden eggs up for grabs nationally, with 30 allocated for independent convenience stores.
Cadbury Wispa Gold launched in Duo format
When a consumer finds a golden egg at their local store, the retailer will also be in a chance of winning a variety of cash-prizes or Amazon vouchers, up to £1,000. To participate, retailers must use Cadbury promotional display material.
The 'Golden goobilee Creme Egg' campaign will be supported by digital and outdoor advertising throughout the Easter season.
The brand will also be rolling out a celebratory retro pack design to grab shoppers' attention in store across a range of formats, and a mixed 10-pack containing five Creme Eggs and five Caramel Creme Eggs, RRP £6.11.
Cadbury Mini Eggs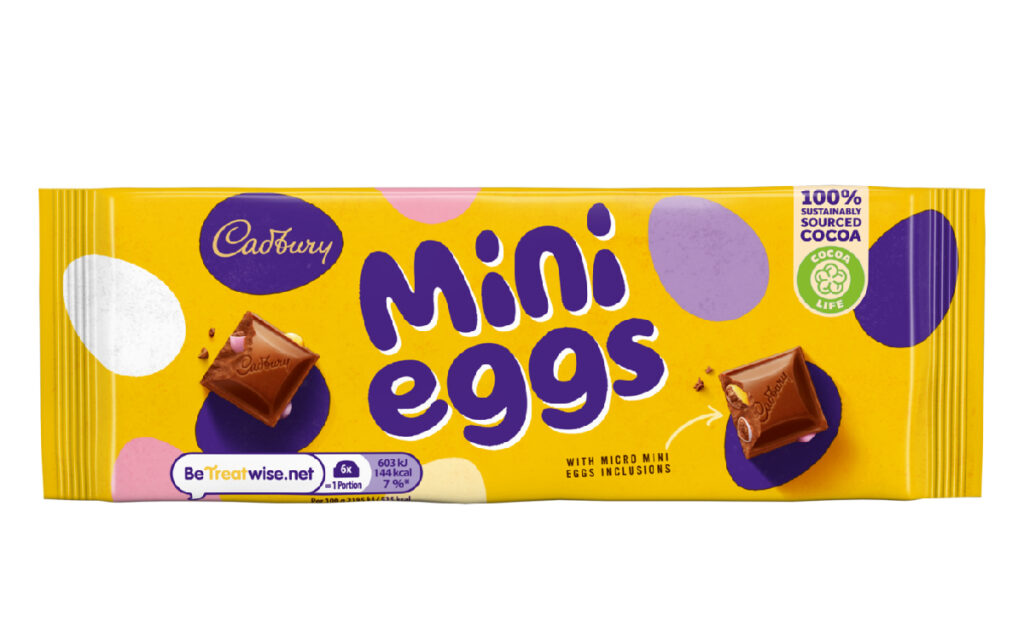 The Mini Eggs 80g bag was the number one product across all Easter lines in 2020, with the brand accounting for 50% of total mini egg sales.
As well as this, Mini Eggs also had top performers across multiple Easter pack formats, making it the number two Easter brand overall.
New to 2021, Mini Eggs will be adding a tablet format to its range to tap into the novelties sub-category, an area the supplier admitted it was falling short in. The new 110g bar will be available in cases of 20 at an RRP of £1.49.
The brand will also be supported by a new suite of PoS material, as well as a modern pack redesign.
Mondelez launches Cadbury Orange Giant Buttons and Orange Fingers
Displays
Meanwhile, Susan Nash, trade communications manager at Mondelez International, said displays will be incredibly important in driving sales next year.
"This is especially important for stores putting social distancing measures in place, as consumers are likely to explore parts of the shop they otherwise wouldn't have, discovering new lines for the first time. Retailers can use this as an opportunity to place displays in new corners of the store and experiment with unique ideas.
2020 Christmas confectionery advice: Mondelez reveals last year's winners
"Fifty-four per cent of Creme Egg purchases and 47% of Mini Egg purchases were by shoppers who hadn't planned to buy the product and had bought it spontaneously in-store, showcasing the power of good visibility," she said.
Elsewhere, Nash added that supply chains will also be more ready to handle the lockdown compared to earlier this year, so stock shortages isn't something retailers should worry about in general.
Touching on sustainability, the supplier stated that from next year, it will be removing the plastic windows from its shell eggs, introducing a smaller carton size and less foil, and displaying recycling messaging across all of its products.
Mondelez announces 2020 Cadbury Christmas range
Read more product news