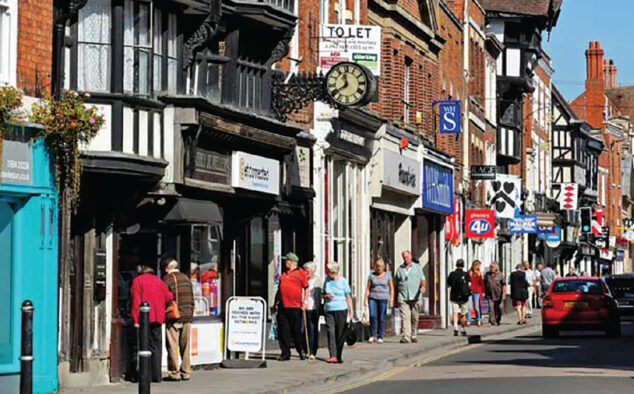 City-centre retailers say government bailout "isn't enough" to keep their businesses afloat after the public is urged to stay at home amid rising infection rates.
Last month, the emergence of the Omicron variant doubled infection rates, forcing England, Wales, Scotland and Northern Ireland to introduce a raft of new measures to curb its impact, including the reintroduction of social-distancing measures in shops, mandatory face-mask wearing and work-from-home guidance.
Earlier this week, chancellor Rishi Sunak announced a set of packages to help businesses in the hospitality and leisure sectors in England, as well as small-to-medium-sized businesses.
The mentioned sectors will be eligible for one-off grants of up to £6,000 per premises, plus more than £100m discretionary funding for local authorities to support other businesses, including hard-hit retailers.
In addition, the government confirmed it would cover the cost of statutory sick pay for Covid-19-related absences for up to two weeks for employers with fewer than 250 workers across the UK.
Scottish stores must legally reintroduce social distancing measures
However, retailer Amjid Bashir, owner of multiple Newsbox stores across Glasgow, told betterRetailing independent retailers located in city centres were being "financially hammered" by current government guidance, and remained concerned the support wouldn't be enough.
"It's worse this time around, because the government is discouraging the public from going out, which is having a huge effect on us," he said. We rely on passing trade from people going to work, and pubs and restaurants, and without this, the trade has been dead."
Last year, Bashir teamed up with more than 100 other businesses to form The Glasgow City Centre Small Business Alliance to lobby government and local authorities for urgent support.
He said governments need to rethink how they categorise businesses when handing out financial aid. "There has to be a distinction between essential businesses outside of high-footfall areas, and those dependent on it. When I tried to open last year, footfall was so low my profits were £6 a day. Our sales dropped by 80%," said Bashir.
New work from home guidance to drive sales in residential stores
Several retailers also told betterRetailing the increased financial strain is leaving them no choice but to reduce their number of employees. "Now the furlough scheme has ended, it's likely we are going to have to let staff go," said Bashir. "This, coupled with ongoing rental issues with my landlord, puts me in a place where I don't know if my business will survive."
For now, retailers advised others to encourage staff to get the booster vaccine and bubble up on rotas, as infection rates continue to cause a soar in absences, forcing some to close their shops.
Find out more on our coronavirus information hub for retailers