Independent retailers are modifying their store operations in order to protect customers and staff from the coronavirus by encouraging social distancing.
Measures seen by Better Retailing include the construction of Perspex screens at the counter, moving to a served 'hatch' model, in-store signage and advice, reduced opening hours, restricting customer flow, offering deliveries and elderly-only trading hours.
Data from news wholesalers suggests some stores have gone further and temporarily closed down.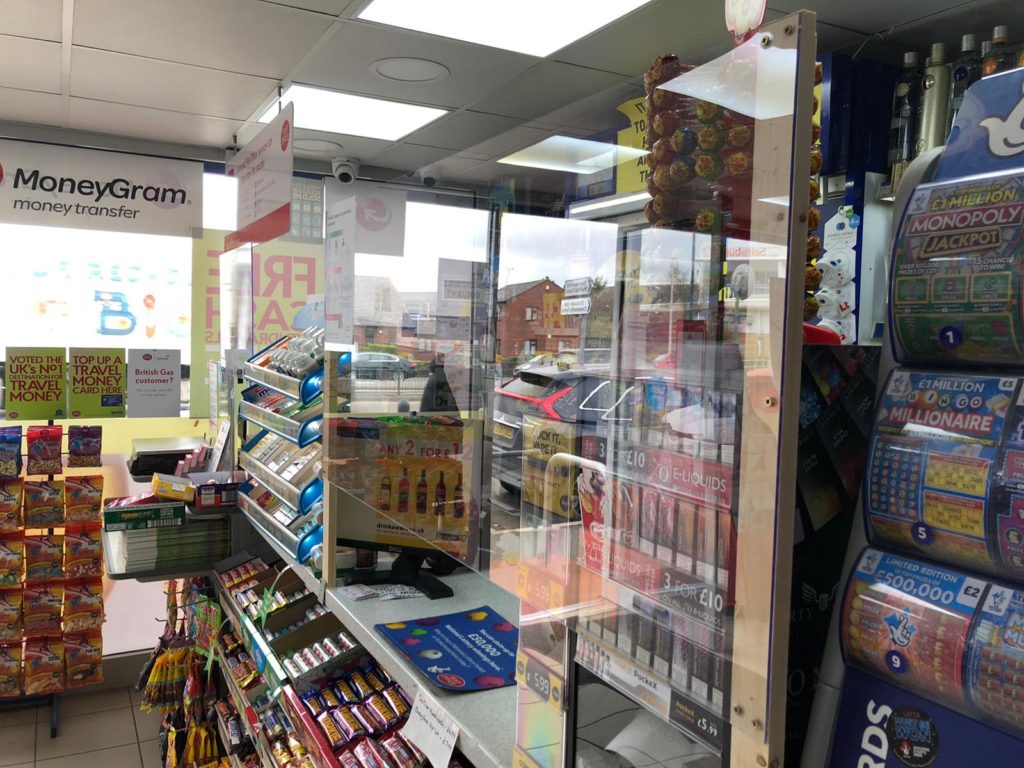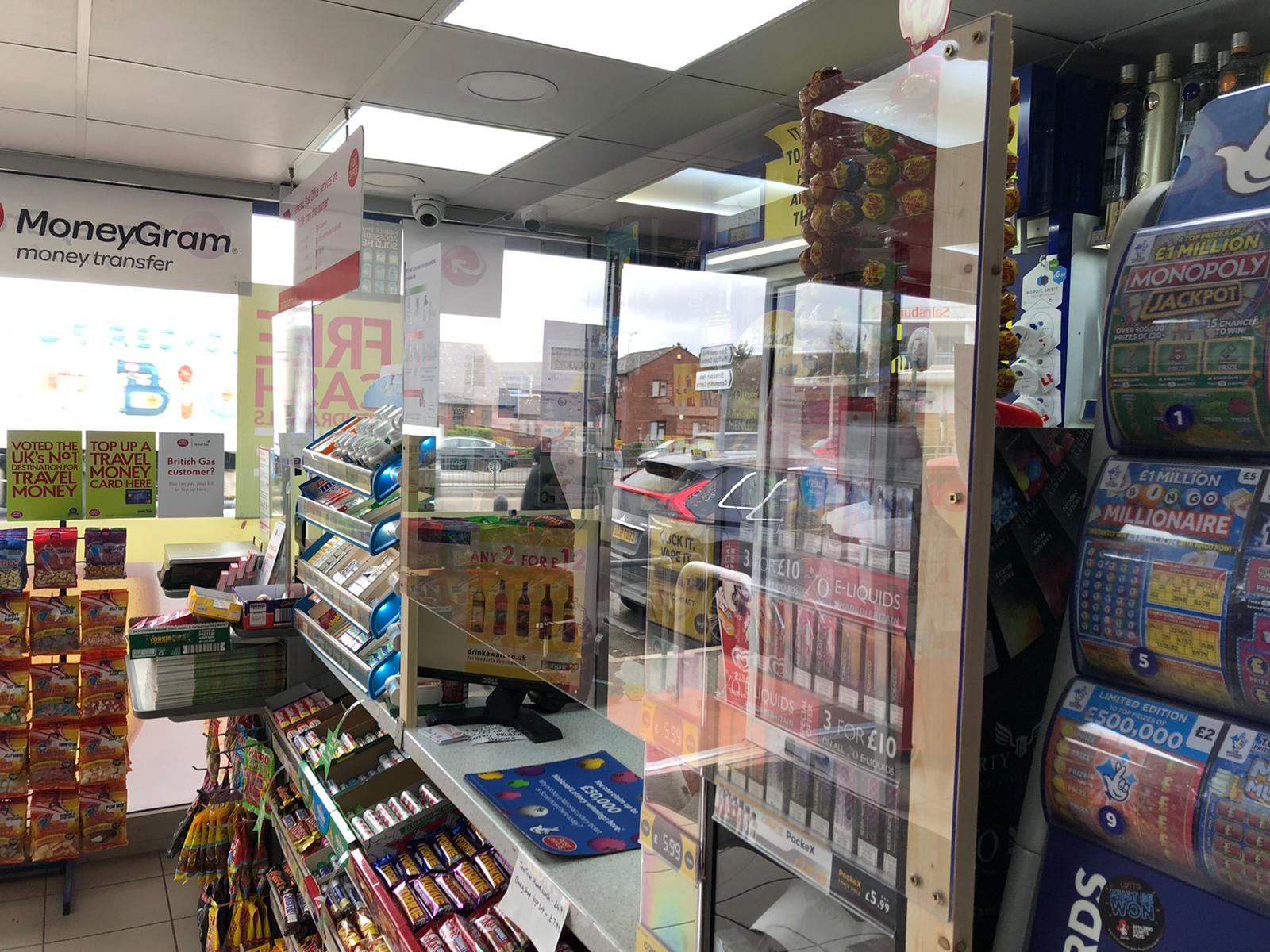 Perspex screens
Brin Kasi, owner of Bradpole Road Post Office and Best One Store in Bournemouth added a Perspex guard along his shop counter on 18 March. He said the materials cost £68 from B&Q and it took a couple of hours to complete.
Explaining the decision and the customer reaction he commented: "We had customers coughing on us and the most important thing was to protect my staff. Customer reaction has been positive, they appreciate knowing that everyone is being looked after."
Customer flow
Stuart McCloymont, owner of Mac's News Newsagents in Mansfield said stores must take a more active role in managing their shop in order to enact social distancing and protect staff and customers. "Look at the risk level in your area, the government's social distancing advice and how well your customers are following it and then make appropriate changes."
Asked what changes to consider, he responded: "If you need to, place a limit on how many customers can come in the shop at one time, introduce a one-way system through the store or ask people to stand apart when queuing." It's also worth thinking about staggering how much stock of core lines you put out throughout the day, that way you can avoid customer rushes based on your delivery routine."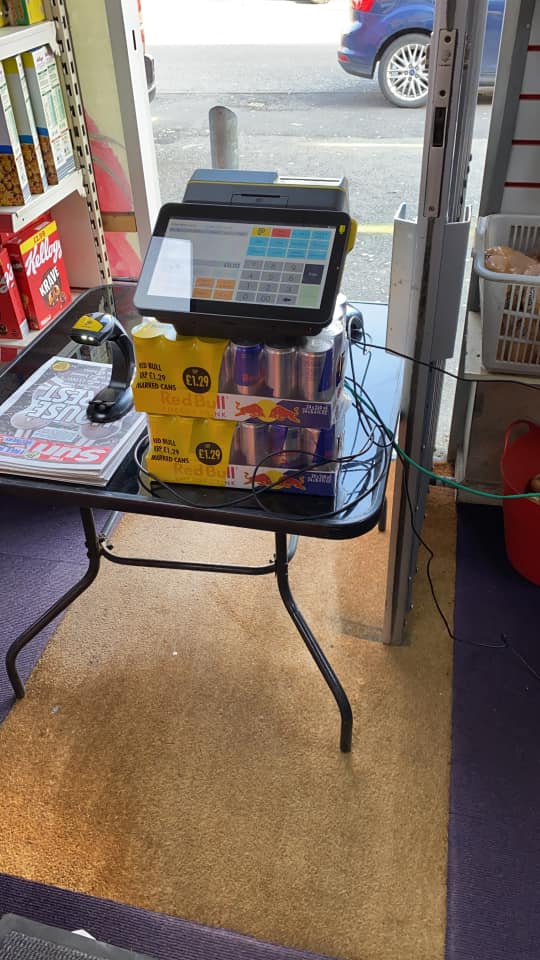 Hatch trading
Vas Vekaria, owner of Premier Lever Edge in Bolton used a portable table and his EPoS system to convert his store to a hatch model, whereby customers request items and pay at the door.
Tweedbank Late Shop owner Steve Wilson had adopted a similar model. He explained: "We have blocked the shop off to serve one customer at a time. One staff member serves and one gets the products."
Opening hours
To minimise disruption and maintain sales and customer service, many of those reducing store opening times to reduce staff exposure made sure to update their trading hours on their Google Business account. The official guide of how to do this can be found here.
Retailers also communicated the change on social media.
Simon Lunn, owner of Simply Fresh Weare in Somerset wrote: "As a husband, a parent, a son, a brother and an employer, if I could close I would, but the business has a duty of care to help and support our key workers who are doing a fantastic job, whether directly in hospitals, working locally in the district or as part of the wider emergency services.
"By reducing our opening hours again, I am helping to protect my team just a little bit more, their health and mental well being is critical, so that we can continue to operate."
Coronavirus: Convenience store staff listed as key workers
Encouraging customers to order for delivery
Boris Johnson advised the public to order groceries online where possible. Before the announcement, Bobby Singh of BB Nevison Superstore and Post Office in Pontefract launched his own over the phone ordering system for vulnerable customers.
"We received and fulfilled 20 orders yesterday to customers in need and we've received 11 this morning alone," he said.
Read Singh's full guide here: Coronavirus: How to provide a delivery service to support vulnerable customers
Find out more on our coronavirus information hub for retailers