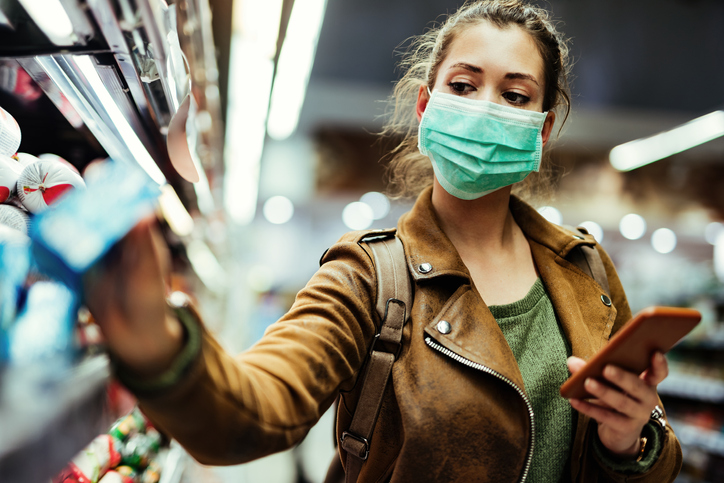 Face masks in shops in England are to set become mandatory from tomorrow, as prime minister Boris Johnson ramps up efforts to reduce the spread of the Omicron variant, originating in South Africa.
Last Saturday, Johnson also said the mask wearing rule will apply to all modes of public transport, alongside a new travel restriction that anyone arriving into England will have to take a PCR test by the second day, and self-isolate until they provide a negative test.
Welsh government strengthens Covid-19 protective measures
In response, Usdaw's general secretary Paddy Lillis urged the government to highlight that shop workers are not expected to enforce the law, following confusion in previous lockdowns.
"The government must be clear and consistent on it being mandatory," he said. "We ask the public to follow the rules and respect shopworkers, abuse is not a part of their job. We continue to call on retailer employers to maintain appropriate safety measure ensuring they are followed consistently in every store.
NFRN 2022 awards dropped amid growing Covid concerns
"Many shopworkers are at a greater risk of catching the virus and taking it home to their families. Yet they have worked throughout the pandemic to keep the country supplied with essentials. These key workers must be valued, respected and protected."
However, governments in Wales, Northern Ireland and Scotland have all continued to enforce a face mask policy.
The new rules rolled out in England will be reviewed in three weeks.
Both the NFRN and the ACS have free posters available for stores to download from their websites:
Find out more on our coronavirus information hub for retailers