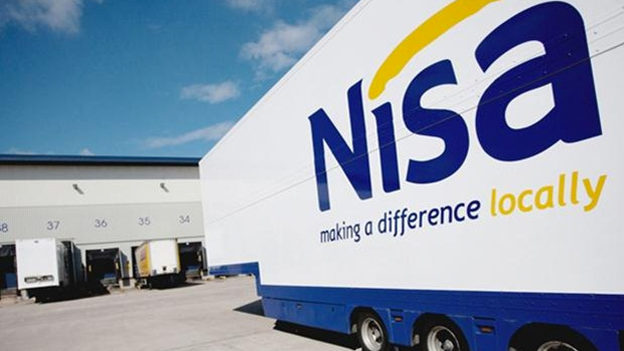 Nisa has again increased the fuel levy it charges per delivery, from £9.77 to £13.43.
The rise came into force on 11 July and the symbol group's retailers were informed of the change in a letter sent to them this month, seen by betterRetailing.
In the letter, Nisa chief operating officer John McNeill said: "In February this year, we brought in a fuel levy on a sliding scale to offset the incremental costs of significant fuel price escalation.
EXCLUSIVE: Nisa yet to deliver face-to-face retailer meetings
"Although the cost of fuel is now so much higher, we have been absorbing the incremental costs in what was left of the last quarter as we agreed to only review the levy on a quarterly basis.
"However, following the quarterly review of the fuel levy, we can now confirm that we will have to raise the fuel levy amount to £13.43 per delivery to cover the increased incremental cost of fuel we're experiencing, and this will be effective from the week commencing 11 July."
For a Nisa retailer receiving three deliveries per week, their total annual fuel levy charge will increase from £1,524.12 to £2,095.08.
Nisa delivery issues now worse, say retailers
McNeill added: "To give you some context as to the need for the levy-charge increase, we purchase 12 million litres of fuel a year, so every 1p increase in fuel price increases costs by £120,000, or £2,300 per week.
"We agreed to review the fuel price at the end of every quarter. The current levy of £9.77, set at the end of Q1, was based on a fourweekly fuel price of £1.41.
"As of the end of Q2, the four-weekly fuel price stands at £1.57, a 16p or 11% increase, adding a further £33,600 a week in fuel costs, which, in the current environment, we can't continue to absorb."
The letter also included a scale, highlighting the potential changes in the fuel levy.
It indicated the highest fuel levy charged to retailers could be £19.53.
Nisa Earlswood launches after major redevelopment and expansion
Commenting on the increase, one Nisa retailer, who asked not to be named, told betterRetailing: "It's not surprising and it isn't just the one charge that's affecting us because we're also feeling pressure from Nisa in terms of squeezed margin on price-marked goods. This is happening more regularly now."
Nisa had previously faced criticism from retailers for increasing the charge from £4.88 to £9.77 two months after its introduction.
Booker also notably introduced delivery charges for Premier, Family Shopper and non-symbol group retailers earlier this year. Nisa declined to comment further on the delivery charges when asked.
Read more Nisa news