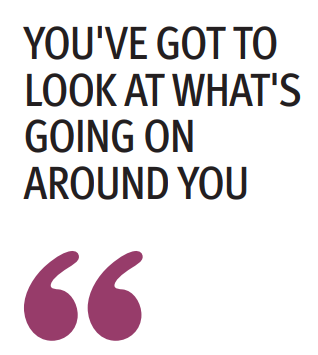 Reacting fast to change
The story behind why Nisa Local Prudhoe launched a home delivery service is one that will be familiar to many retailers.
"Shortly after the [coronavirus] crisis started, an elderly customer called us and asked if we could drop some juice off because their partner was unwell," says Miv Chahal, who has run the family-owned store with his mother and brother for three years.
"I said, 'Of course,' and it got me thinking about how many more people need this service?" From that initial customer, the delivery service quickly grew.
"We put out a notice on Facebook saying we were ready to help people who needed home deliveries," he continues. "The response was huge – we had people ringing us up straight away. We asked people to share it on their Facebook pages with others who needed it. Before we knew it, that initial post had been shared 1,300 times."
For a shop that had never even considered offering a home delivery service before, the first few weeks were a challenge that took some adjusting to, but they now have a system in place.
"We're not a supermarket, and we don't have the facilities to offer an online service," he explains.
"People phone us, then one of us will grab a basket and go around the store picking up their shopping – we then give them the option of paying with cash or card. We couldn't take phone payments before, we had to speak to our supplier Worldpay to get it set up."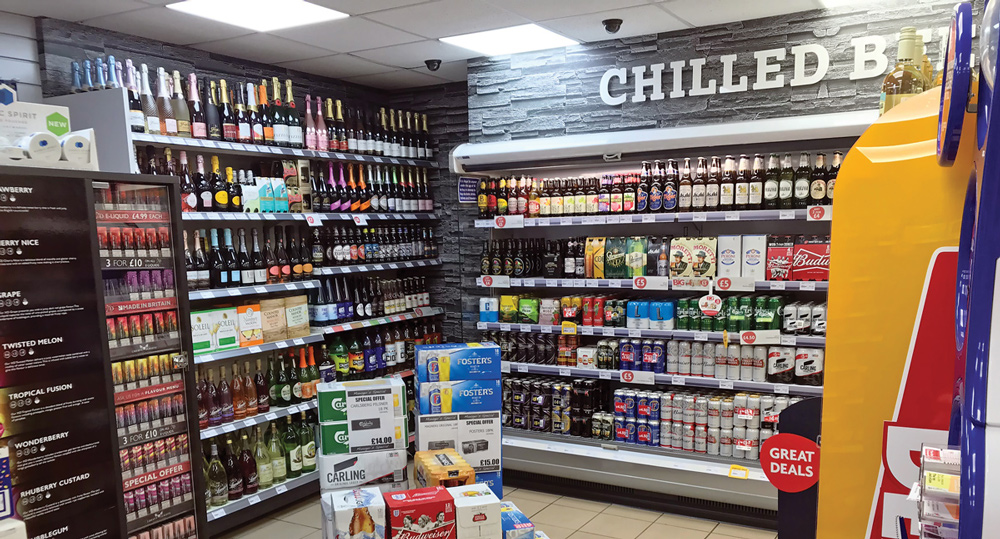 They've made other adjustments to the store since then, such as reducing the opening hours to 8am to 6pm to cope with the extra workload. "Otherwise it wouldn't have been sustainable," says Miv.
Home delivery is just the latest step that the store has taken to connect with the local area. The shop was recently refitted, which has resulted in a bigger focus on chilled and frozen food, and food to go, as well as new vinyl work, which has made the store more welcoming, according to Miv.
"We've always had a massive community focus," says Miv. "Through Nisa's 'Making a difference locally' initiative, we've donated to a lot of local causes, including supplying defibrillators to local retirement homes, and supporting local schools."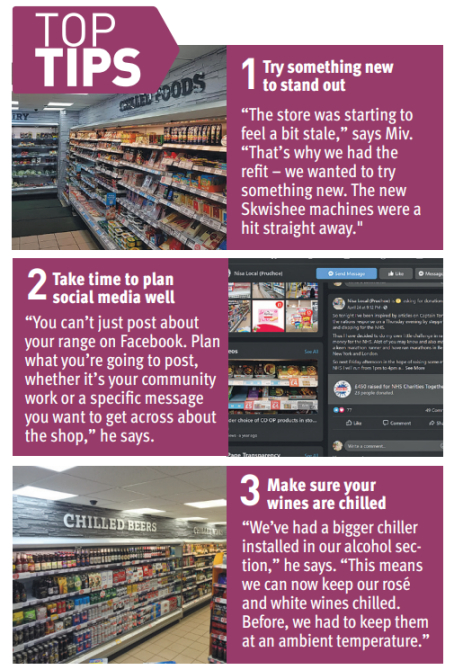 The shop's Facebook presence is another area where it really stands out. "It's the best way to get the message out," says Miv. "But it can't just be about yourself – you've got to look at what's going on around you. For instance, if something good or interesting is happening in the community, you should share it."
Miv says it's also important to take time to think about what you post, and how it can be most beneficial to your shop.
"I'll spend 30 minutes a day working on Facebook, but a lot of that is just reflecting on what we need to say. For instance, recently we got to the end of the day and I realised that we needed to reinforce social distancing in store, so I put up a post to remind customers about that," he adds.
"Facebook is also a great way to remind people about things you can offer they might not expect. In the current crisis, it's been really helpful for letting us communicate with the community."
Find Nisa Local Prudhoe
Read more of our store profiles where we visit independent convenience retailers to showcase their fresh ideas and unique insights