'Shoppers want a simple trip'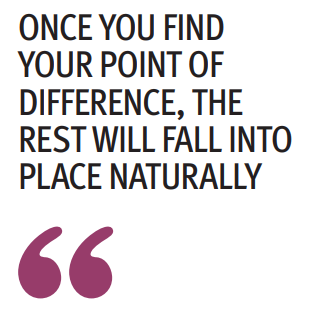 According to retailer Avtar 'Sid' Sidhu, of Budgens St John's in Kenilworth, "once you find your point of difference, the rest will fall into place naturally".
"We decided to focus on four key areas: alcohol, vaping, food for now and food for later," he says. "By focusing on these sections and doing them well, we are giving people a reason to visit the store."
These cornerstones came from dedicating time to researching the needs of the local community. "We wanted to become a destination for alcohol, but that doesn't necessarily mean every variety. Instead, we made beer and cider our key focus," he explains.
"Large value packs sell the best, as well as local beers, ciders and ales, which we have on offer at three for £10, all year round. People want value for money, so we have matched supermarkets with competitive prices.
"We also stock local spirits from Cheltenham-based company Toppd, which offers pre-mixed cocktails made from natural ingredients. Our customers aren't after strong spirits like vodka, they're much more mindful of their drinking experience. Toppd, for example, is a low-ABV pre-made cocktail, which, again, we have on offer."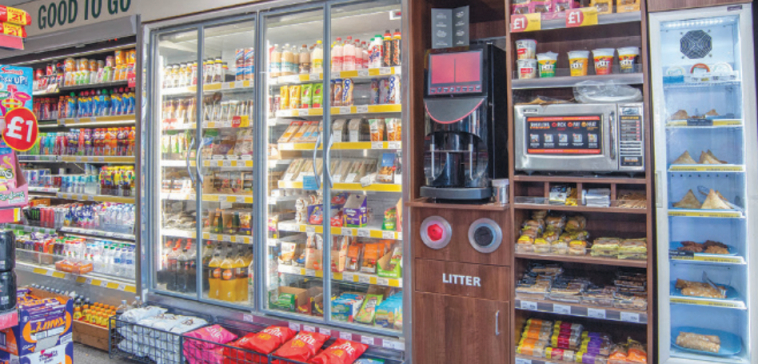 Sid applies the same thought process and attention to his other three 'cornerstones'.
His vape area is basically a shop all of its own, fit with an interactive screen. "Vaping is a fast-growing category and with the menthol ban coming in May, we expect it to gain momentum.
"Our point of difference is not only that we stock a wide range of products, we also have fully trained vaping experts in store and a repairs service," he says.
The Muddy Duck steps up to lockdown challenges
"We do as much as we can for the customer because we know they're busy and want a simple shopping trip," he adds. "It's all about giving customers the confidence that they know they'll find a strong fresh and chilled range in our store, which they can pick up on their way home from work."
Food for now has been an evolving category for Sid. He used to have a full deli, but found the overheads just didn't quite match up, so stripped this back to a more modest offering while he did his crucial market research – 300 new houses are soon to be built in the area.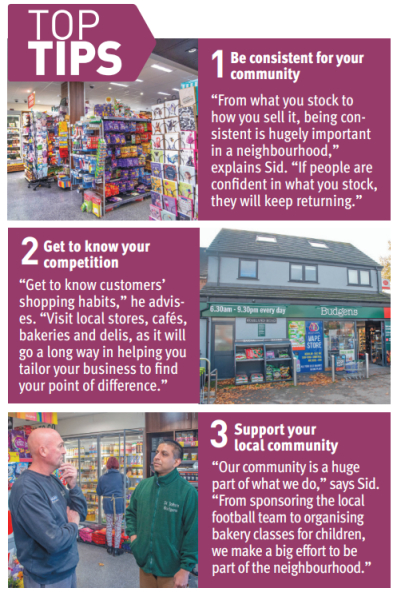 "We want food for now to become a point of excellence, so we're going to create much more theatre in store, with tables showcasing fresh bread, cakes and patisseries – at the moment, it's a bit hidden," adds Sid.
With the support of Booker, Sid's also installing a self-serve deli, with locally-made products in individual portion sizes. "Our issue before was labour costs, but with this new structure, we'll be able to mitigate these," he says.
Being a retailer isn't without its challenges. "Costs are always rising, discounters are expanding and yet we still have to price competitively," says Sid. "Beyond our key categories, we're doing everything we can do to stay on trend, which is why we've recently launched a delivery and click-and-collect service. The response of the local community has been brilliant and we're already turning over four figures a week."
Read more of our store profiles where we visit independent convenience retailers to showcase their fresh ideas and unique insights