Harry Mawi has co-run Nisa Crossgates in Leeds with his brother-in-law, Varinder Singh, since 2012. In that time, the nearby Tesco Express has closed down, while their store went from strength to strength.
"We've had growth every year since we took over," says Harry. "We still have a lot of competition around here, mostly from large supermarkets, but we're the only store on this scale. We've decided to focus on the convenience side of things, particularly fresh meats and meals for tonight."
This focus on getting convenience spot on has Harry and Varinder think ing carefully about what they offer customers, getting the range that will keep people coming into their store and separates them from what the multiples offer.
Most recently, they teamed up with Nisa on a refit that saw them install a new doored chiller along with new freezers. The layout was also changed to focus more on fresh and chilled products.
"It is still early days, but the store is trading better since the refit and I think shoppers can now see the full range of products available, thanks to the new layout," says Harry.
Crossgates is a suburban area, with several large housing estates. The store is located on a main road heading into Leeds city centre, meaning customers are a mix of transient footfall and the local community.
"The people living in the nearby housing estates are our loyal customers – a lot of them will come in multiple times a day to pick something up," Harry explains.
Their main method of promoting the store is leaflets, which are sent out to 1,500 houses in the surrounding area, as well as in newspapers.
"It's important to get leaflets out, so people know what offers you've got on," says Harry. "The ones in newspapers are really important, too – a lot of our newspapers are picked up by passing trade, so the leaflets let them know what else the shop has to offer."
Read more Store Profiles: Londis Peverills is a small store making a big impact
The changes and their impact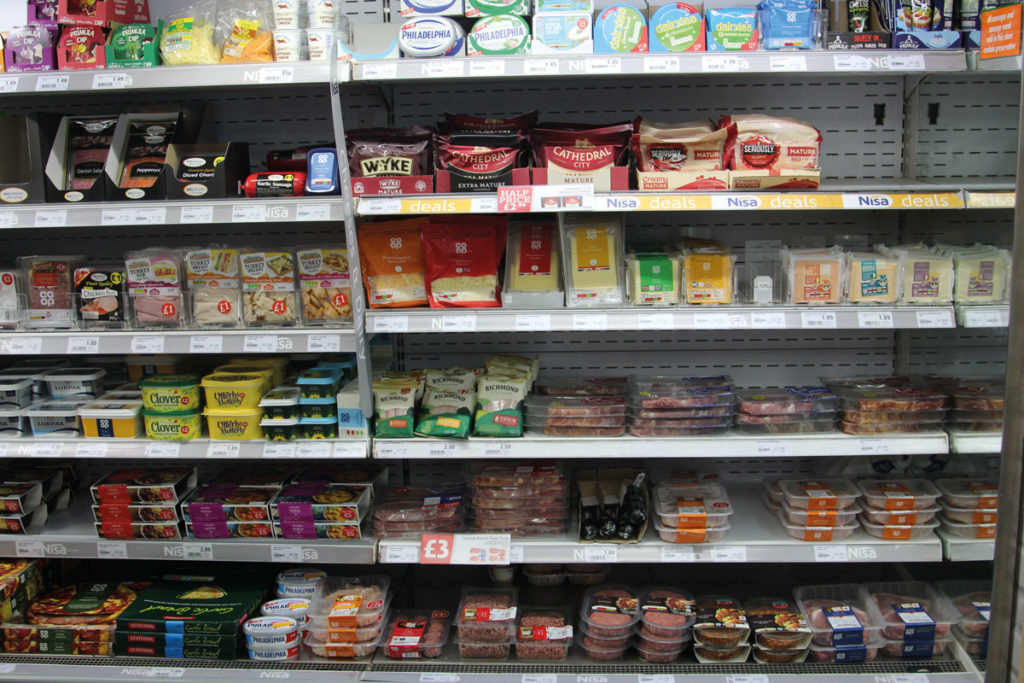 Working with their symbol group, Crossgates Nisa has moved its focus to fresh and chilled.
"We used to have bread in the first aisle, but we've moved our chilled and fresh ranges there, so they're the first thing people see when they come in," explains Harry.
"It's working well – people are buying things they didn't know we had. Most of these things we've always stocked, but shoppers didn't realise.
"The issue is that when people come into a convenience store it's usually just in and out, they don't tend to spend too long inside, so you have to make it clear when you're stocking things they don't expect," Harry continues.
"A lot of the meat products we've only recently introduced. Initially there was a bit of wastage because of the short shelf life, but now it's doing well and more customers are buying it. Chicken fillets are particularly popular."
What I'm working on now
"Finding the right balance of what you need to stock and what you don't is really important," says Harry.
With the switch in focus to meals for tonight, Nisa Crossgates has been working to rationalise their range as much as possible, to free-up space to experiment with new lines.
"In convenience, you need to have a good branded product and a value option alongside it – there's no point having three brands of the same product," Harry continues. "In tomato ketchup, for instance, we'll stock the Heinz product and Co-op's own label. We don't need anything more than that."
Encouraging linked purchases is also important. "We have the fresh section with meal solutions like fresh meat at the start of the shop," Harry explains. "It's close to the grocery section, and also desserts and dairy. It encourages customers to pick up their entire evening meal in our shop."
The challenges I face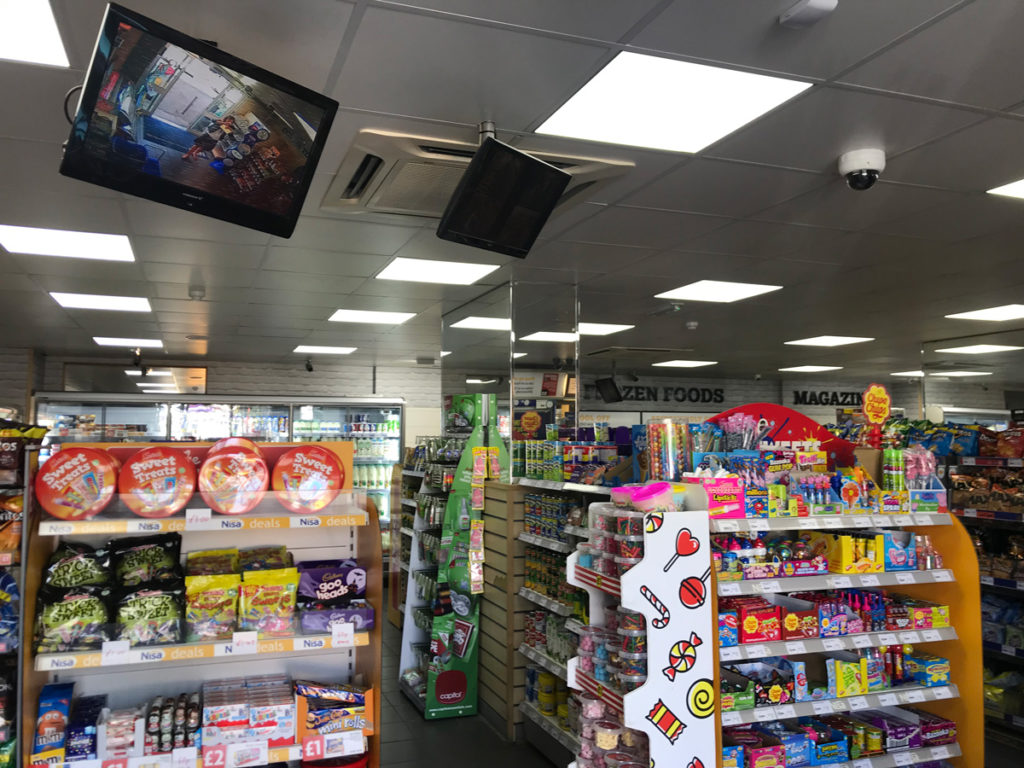 Like many convenience stores, keeping on top of crime is a priority for Harry and Varinder.
"We don't get a lot of theft, and generally when we do it's from people from outside the local area," explains Harry. "The people around here know us, and we know them."
To keep their store secure, Harry has placed a monitor for CCTV at the back of the shop near the chillers, in addition to a monitor at the checkout. The idea is to make it easier to monitor high- value aisles such as chilled and alcohol.
"The store is an unusual shape, making it hard to keep an eye on everything, especially if it's a busy time," he explains.
"When a member of staff is on the shop floor, say restocking, they can use the monitor to keep an eye on what's going on somewhere else in the store, such as the alcohol aisle, for example. We always encourage our staff to multitask if we can."
What I do well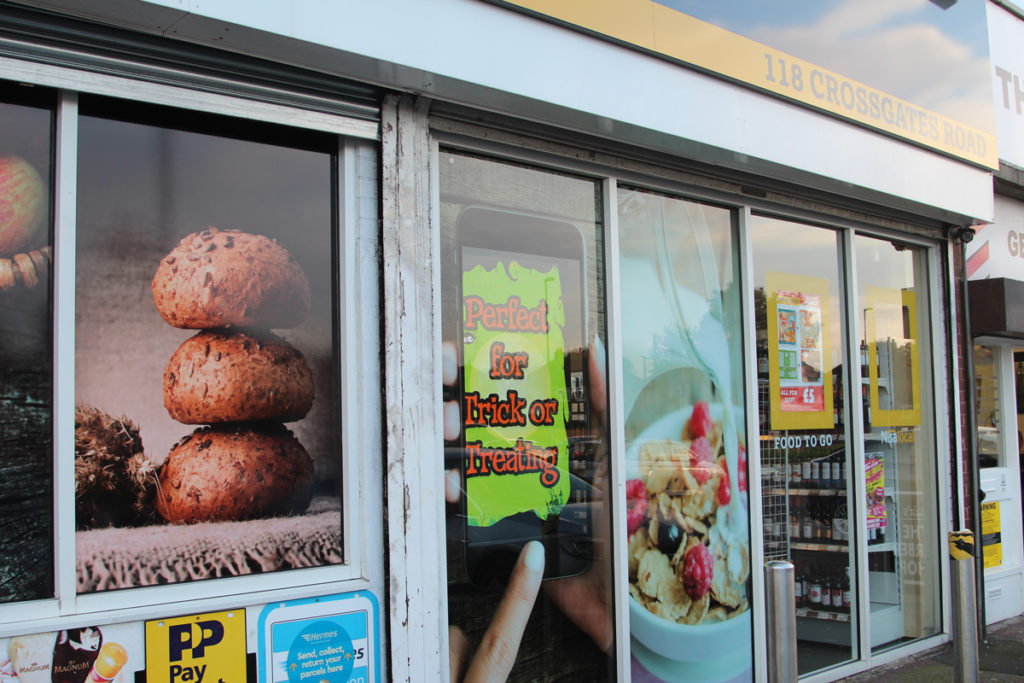 Among other services, the store provides Hermes parcel delivery and collection, a vital service for the community, but one which takes up a lot of room.
"The shop doesn't have much storage room, so we have to be careful with space," says Harry. "Otherwise it starts to look cluttered."
"We have a digital display sign in the window, which is really good for attracting attention from outside. It's also useful because we can put parcels behind it, so they can't be seen from the street, and a cage if necessary when someone's working on the shop floor," Harry continues.
"At night, the sign combined with the clear view from the window makes the shop look really inviting."
Inside the store, they cover the area with seasonal displays, such as Christmas, Halloween or sports events, to create in-store theatre and avoid having dead space in the store.
How I stay competitive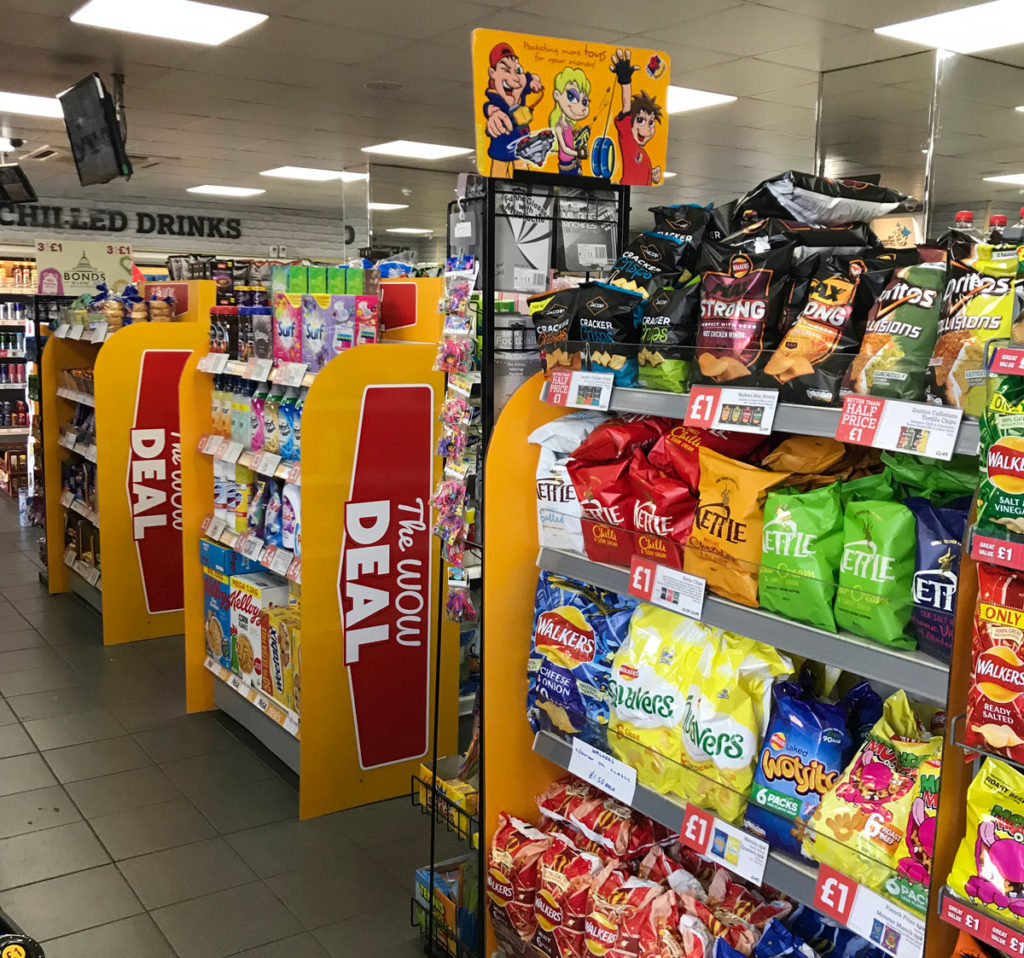 Nisa Crossgates makes sure it stocks all of the products their customers could be looking for, highlighting competitive deals on end-of-aisle displays.
"For distress purchases, like batteries or certain personal care products, customers aren't going to be thinking about whether they can get it cheaper elsewhere – if they need it, they need it. The important thing is to make sure these things are easy to find and available in your store."
One surprisingly good distress purchase they have is a selection of jewellery. "We've had it for a few years, and it's amazing how many people will come in and buy something, especially on a Friday or Saturday night," reveals Harry.
Newspapers and magazines are also an important line for the store. "It's declining, but it's also something that brings people into the shop. That's why we keep them, otherwise we'd be losing those customers."
Where my biggest profits come from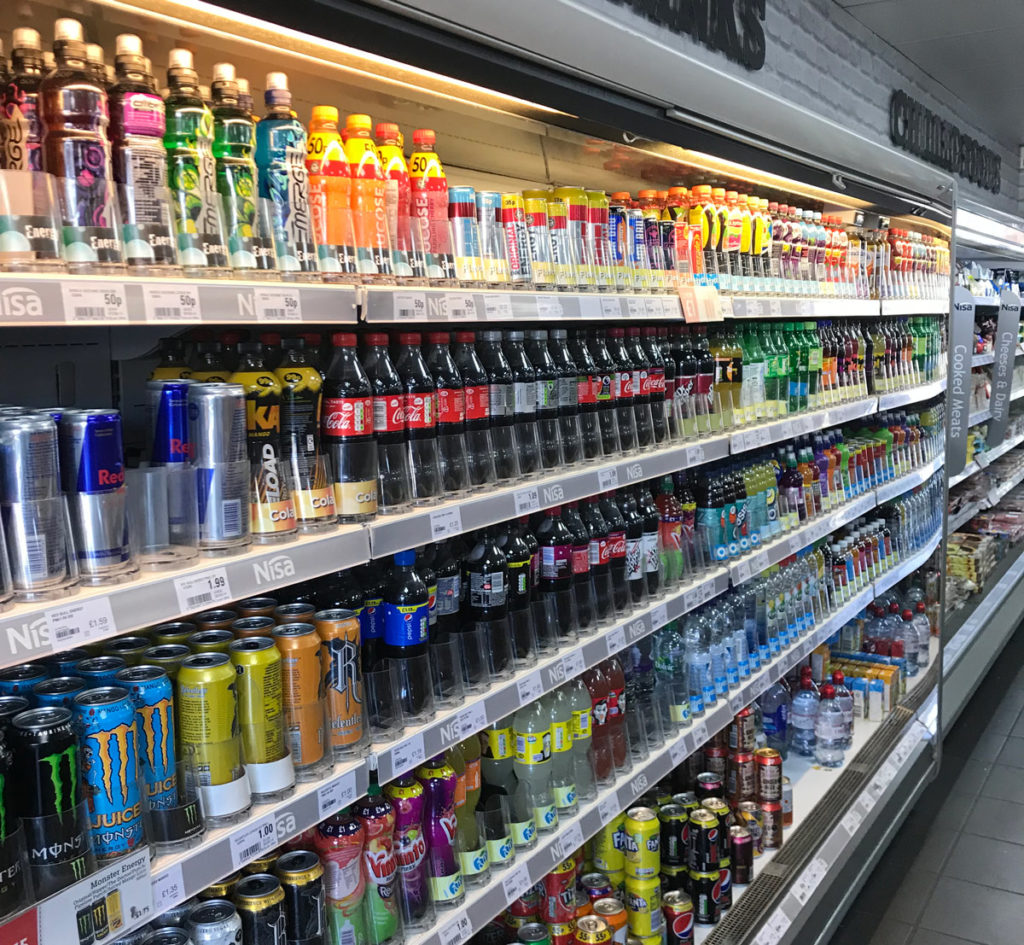 Core lines for Nisa Crossgates include soft drinks and alcohol, while the fresh and chilled section is growing following the recent changes.
"The 250 Co-op lines we've added have also gone really well, they give our customers a lot of choice. Ice cream is really popular with our customers, especially when we can incorporate it into meal deals."
Homing in on what products work has been a matter of trial and error, as well as combining insights from Nisa with what Harry and Varinder know about their customers.
"We used to have a Rollover hot dog machine on the counter, but there was a lot of wastage and not many sales. You have to try these things, though," explains Harry.
"Now, we've got a slush machine in the space instead. It does well, even in winter. It's a good point of difference for us as well – it's not something you can get anywhere else in this area."
---
Find Nisa Crossgates
---
Explore Nisa Crossgates