"While I was at university in Canterbury, I would come back to Weymouth and work in the store on my holidays," Imogen of Londis Stour Road Christchurch says. "After I graduated, I got a full-time job as a supervisor. At the same time, I also became the social media manager for all Steve's stores across the south of England."
She found her degree in media studies quickly came in handy. "When I was at university, social media wasn't as important as it is now, but the lecturers were telling us it was going to be a big thing.
"I took that knowledge into Londis, and used social media to promote the shops, improve their engagement with customers and ultimately get more sales," Imogen explains.
"I started off by getting content for all of the stores," she says. "This was a challenge, as they all had different things going on. Bridgewater was selling a lot of Polish food, for example, while the Weymouth store was really pushing its ice cream."
Reducing waste is key to Dan Brown's food to go strategy
"Competitions and giveaways, posts where people can get something for free, are always popular. We had one competition that had more than 19,000 engagements," she continues.
Following her success in the supervisor and social media roles, Imogen was asked by Steve to be the manager of Londis Stour Road in Christchurch.
"I've found the transition into being a store manager has gone quite smoothly," she reveals. "Dave Hiscutt, the manager of the Weymouth store, trained me to do most of the manager's responsibilities anyway – without me even realising it."
Staff retention is a big challenge for many retailers. For Imogen, the opportunities offered by both Dave and Steve are a big part of why she's stayed.
---
Top tips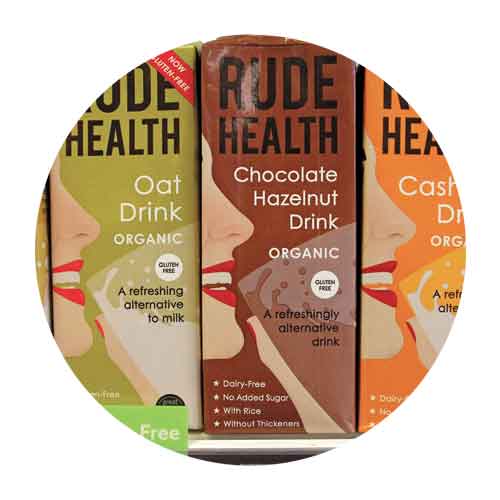 Stock vegan, vegetarian and gluten-free ranges
"I'm a vegetarian, and I found that a lot of our customers were also looking for vegetarian and vegan products, so I have brought in new lines that have proved really popular," says Imogen.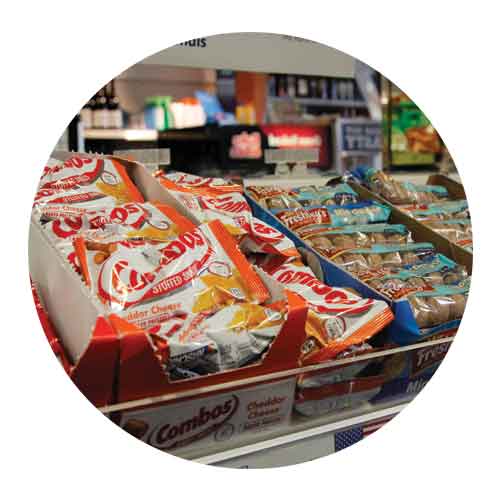 Don't be afraid to change things around
"Our US products were in the middle aisle with our grocery," she says. "Now, I've moved them to our confectionery aisle. It means the store is better coordinated and people can find things more easily."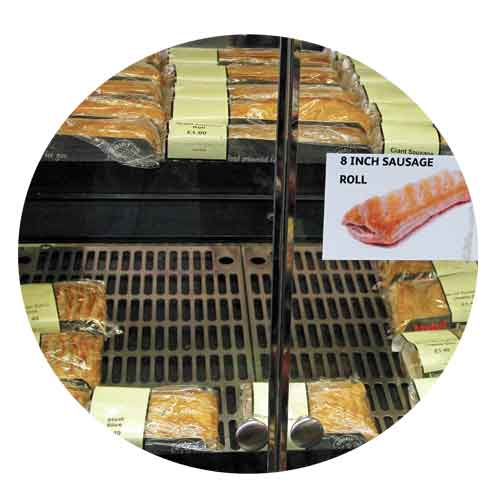 Know when you're going to be busy
"We know when the school kids will be coming in – and that's when we sell food to go. This helps us know how much food to prepare throughout the day, and cuts down on wastage," she explains.
---
"They've made me feel comfortable as a person, and helped me develop my skills and abilities," Imogen explains. "It was a big step for me to move to Christchurch, but they've made it easy for me to do, and been there to support me."
Imogen says one of the biggest skills she's developed in her time in retail is people management. "As a supervisor, I was responsible for who I was on shift with, but running a whole store is a different challenge. Having to recruit, making sure the team get along – I've never had the opportunity to do things like that do before."
Since she's been in the role, Imogen has been responsible for a number of changes at the store, including moving the American confectionery to a more prominent location, and developing a vegan and vegetarian range. "I engage with the customers to get feedback on what they want," she explains.
More store profiles: City Road Kiosk is a small shop that has a big impact
"When I first started, I had the idea of getting a pizza oven. I suggested it to Steve, and we had one installed within a week. The pizzas have really taken off – on the first day we sold more than 100 slices of pizza. Now, we sell about 40 a day."
Imogen is now focused on her next challenge, the upcoming refurbishment. This will see the shop's layout changed and a post office installed. "I've been involved with the whole process – it's been really exciting," she says.
Find Londis Stour Road, Christchurch
Explore Londis Stour Road, Christchurch