Shop on the Green Chartham supports an ADHD group, and a runners group which encourages the community to participate in the 'Couch to 5k' movement.
"Before we donated, organisers of local groups were worried about funds," he says. "Now, the ADHD group has space to meet weekly and the running group has hired three coaches.
"I've discovered over the past two years it's not always about me as a retailer, or my store. It's customers and the community that will keep me in business, so I get as involved as I can,"
he continues.
Like many independents, Alan knows how important getting online is to driving sales and increasing a store's presence. He recently ran a raffle via social media to boost digital engagement with his customers.
"Facebook has played a huge part in increasing our presence as a store," he explains. "Our most recent project, hosting a raffle, was a huge success and we gave the winner a bottle of gin, and donated the proceeds to charity."
Mannings puts his customers at the forefront of his business, letting children scan their parents' shopping, for example, as a way to build the friendly atmosphere in his shop. "Children and their parents love it because they learn something new, too. This screams to me how close we are to our customers, and how valuable we are as a business," he adds.
Mannings' store is now stocked with a large range of locally sourced products and leading brands. The challenge for him was stocking a range that appealed to the village residents. "Finding the right products to stock has been a challenge. When I took over the store, only Polish brands were stocked," he explains. "I thought about who my customers were and what I wanted from this business, so I now stock the essentials, like bread and milk, plus that little extra. I also didn't want to run a store that's exactly the same as my competitors."
---
Top tips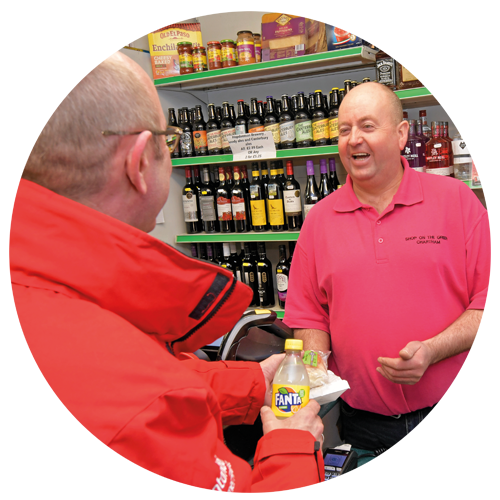 Treat customers the way you want to be treated
"You never know what your customers are going through, so strike up a conversation with them and ask them how their day is," Alan says. "Giving a personalised service makes their day better."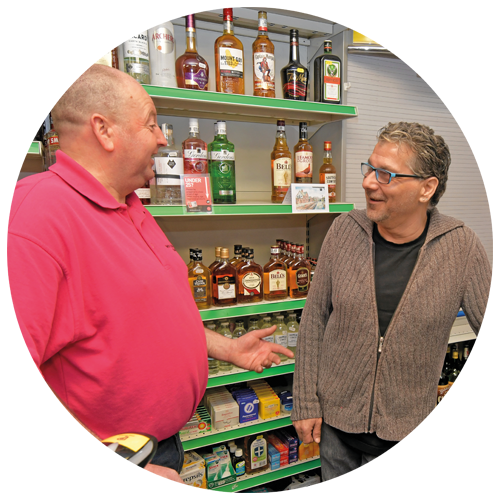 Surround yourself with a great team
"A good team will be a valuable asset," he advises. "I couldn't run a store without mine – we've learned and grown together in the past 18 months. My team also want to improve the business."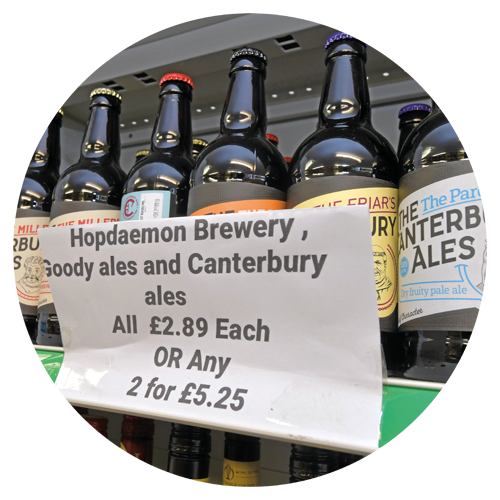 Get involved in the community
"I want to create a community hub, and the local area will visit often and offer to help with deliveries," he says. "I'm involved in the community because running a business is not always about yourself."
---
Local ale was a key investment for Mannings, and is now one of his most popular ranges. Recently, the shop became part of the Londis brand, but he is determined to maintain his relationships with local businesses.
He says: "Before I started building these relationships, many of my customers didn't even know Canterbury produced a local ale."
"I've made it a mission to support local businesses, and now we're joining Londis they've encouraged us to keep supporting them as best we can. Helping local businesses has increased our presence in the community, which is what it's all about."
With a short history in retail, Mannings says he's been faced with many obstacles, but has learnt from his mistakes. "I'd advise any retailer to avoid stocking up more than you need. Retailers may have a popular product, but there's no guarantee how long it will stay popular for," he explains.
Alan is certain he's made the right decision moving into the retail sector, and is enjoying getting involved with his community.
He says: "I enjoy the social interaction I get every day, and the support I get from my team makes it all worth it. We learn from each other, which is a valuable skill to have."
---
Find the Shop on the Green
---
Explore the Shop on the Green