In order to maintain the sales generated during the pandemic, Matthews undertook a comprehensive refit in October 2022, closing the site for three weeks and using money he had saved up during Covid-19.
"We increased our chilled space by 25%, reduced our ambient space by 20%, and added a Cook range, a dedicated display for kitchen products and promotional bays," says Matthews.
"The refit increased our basket spend and also moved our sales towards higher-margin products. It's improved our chilled and alcohol sales, and our vape range is now doing nearly £1,000 a week."
As well as changing the make-up of his store's offer, Matthews' refit also completely altered the layout of the shop to create a far better flow for customers, starting with a "supermarket-style entrance" with flowers and fresh produce at the door that Matthews says has created the "best-looking store in the UK".
"It gives the impression the store is larger than it is," he says. "The perception of our store from the outside is so important that I often say if we'd invested in the outside and left it the same inside, we would still have seen an uplift in sales. It's got a really good flow."
Inside, Matthews has worked hard to order the store by zones, so customers know when they're in the food-to-go section or in the household section. By increasing the height of the ceilings, he has created a 'shop within a shop' concept. The refit has resulted in a 17% increase in footfall. The shop opens earlier – and closes two hours later on Sundays – which has resulted in a "massive" sales increase.
The cost-of-living crisis changed how Matthews approached the positioning of his value lines. They are now more prominently placed for customers to clearly see rather than hiding on the bottom shelves.
"This way, even if shoppers aren't going to purchase them, they can see that we have them," he says.
Alcohol out in the open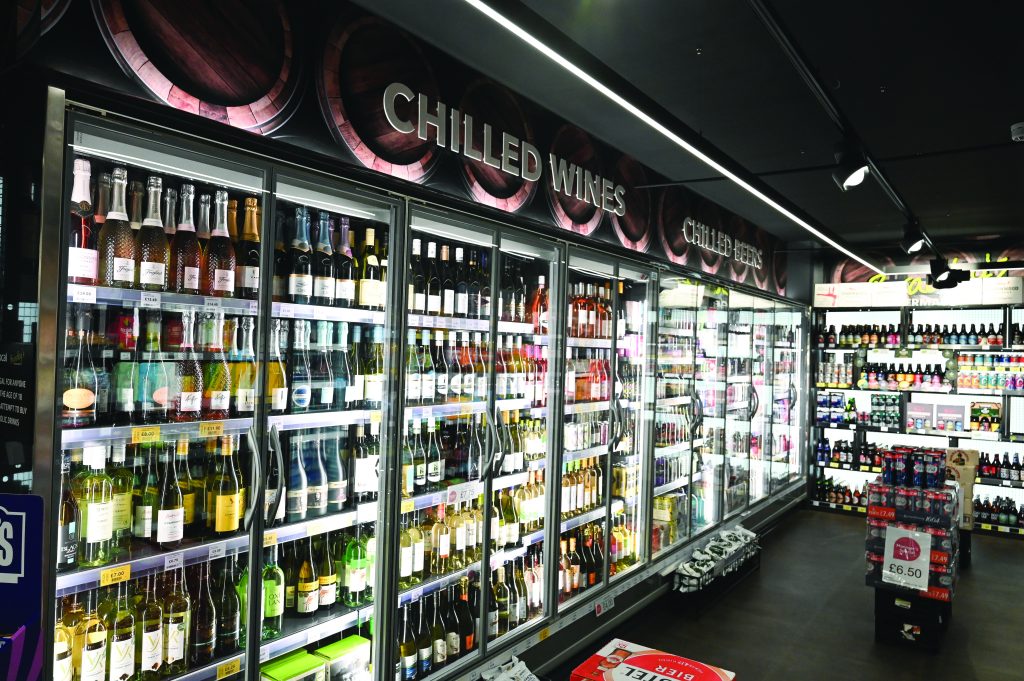 Matthews has stressed the importance of shop layout, and has specifically zoned his store to create defined sections to make the customer journey as simple as possible.
He cites his alcohol area as the biggest change he made during the refit. Where they had previously been stocked behind the counter, he moved the entire alcohol category out onto the shop floor. His alcohol area is clearly defined with separately coloured shelving, and he has invested in LED backlighting for them to provide greater visual impact for shoppers.
"Our BWS section has been a really successful part of our store since the refit," he says. "Seasonal spirits make it onto the shop floor and we've even moved champagne out there. The shelving and LED backlighting really helps us to emphasise our range of premium products."
Reducing packaging usage in store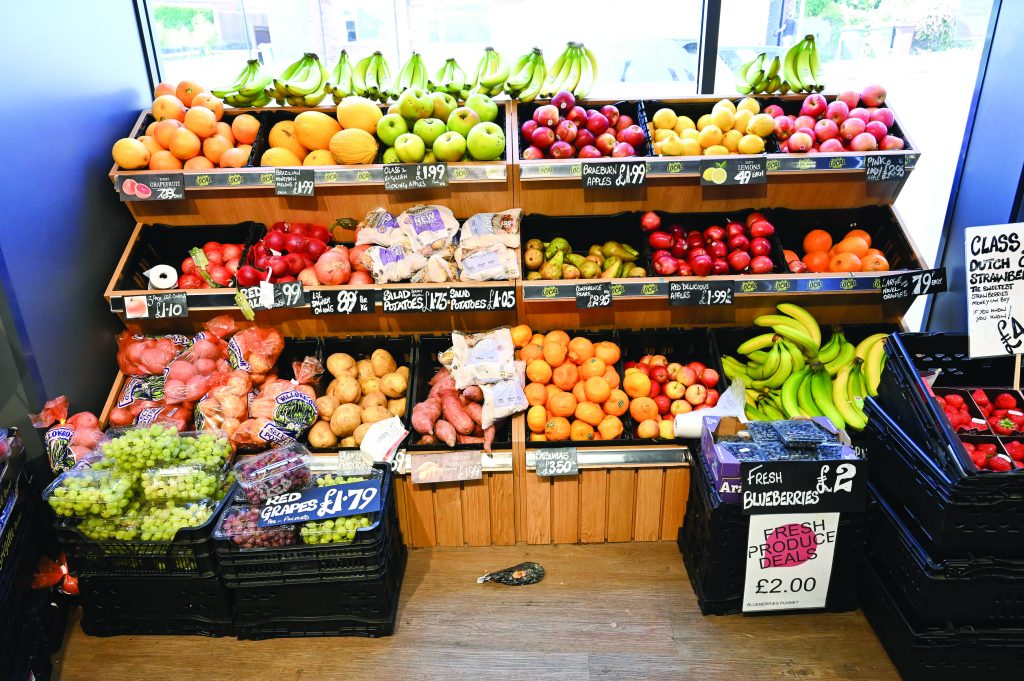 Matthews has the majority of his fruit and vegetables loose, and introduced a refills section, covering a range of products including rice, pasta and cereals. These require no packaging at all, reducing overall plastic usage.
Merchandised in its own separate part of the shop, the refill station allows customers to buy only the amount they need, which brings wastage down, and is also helpful for people looking to better budget their shop.
"It's been a big success," he says. "We're not talking about hundreds of customers, but those that do are loyal. They can buy 150g of pasta or just 10g. We're looking to expand this section by more than half of the amount of space it currently takes up, adding a freezer and liquid offer with items such as Yorkshire puddings and washing-up liquid. It's something different and there's a huge sustainability benefit there."
Food-to-go sales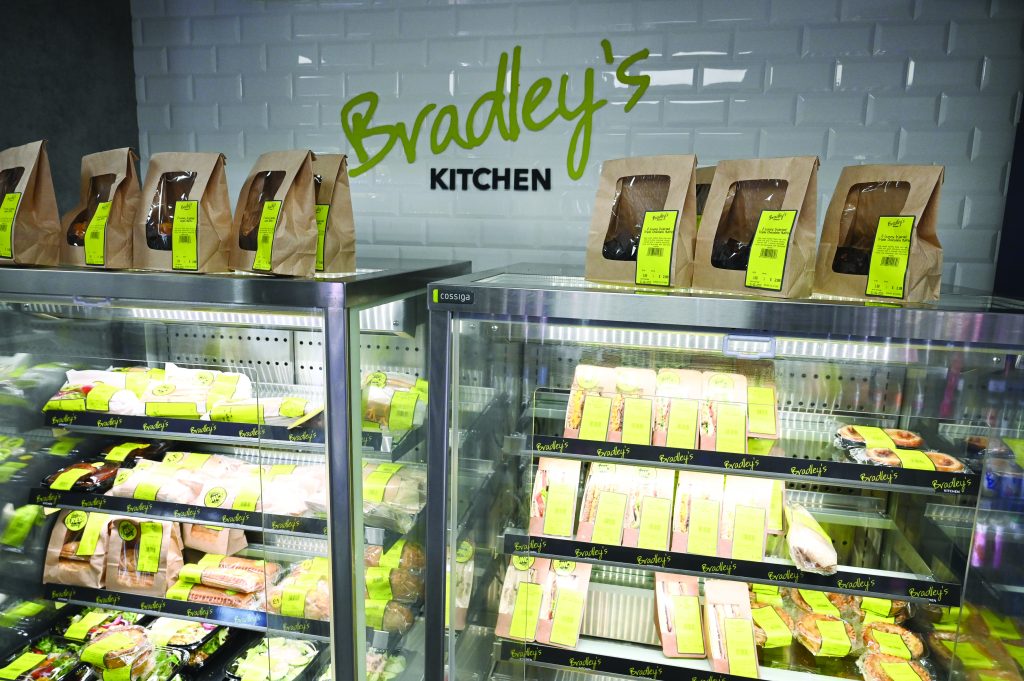 Matthews' food-to-go offer makes up 10% of sales and provides a massive point of difference, with freshly made sandwiches and more. With a big office for the Environment Agency nearby driving a lot of demand and the large proportion of home workers also on the lookout for something interesting for a break in their day, the kitchen offer is a significant part of the business.
"Products are shipped over from our other store in Quorn six days per week," he says. "In 2021, we developed the Quorn store and introduced the Bradley's Kitchen food-to-go concept, which provides an offer for breakfast, lunch and dinner. The kitchen offer is significant. We have a really good display of Bradley's Kitchen."
There are plans in place to develop that food-to-go offer even further, but at the moment it already provides a point of difference for both the Rothley store and the one in Quorn.
Clever merchandising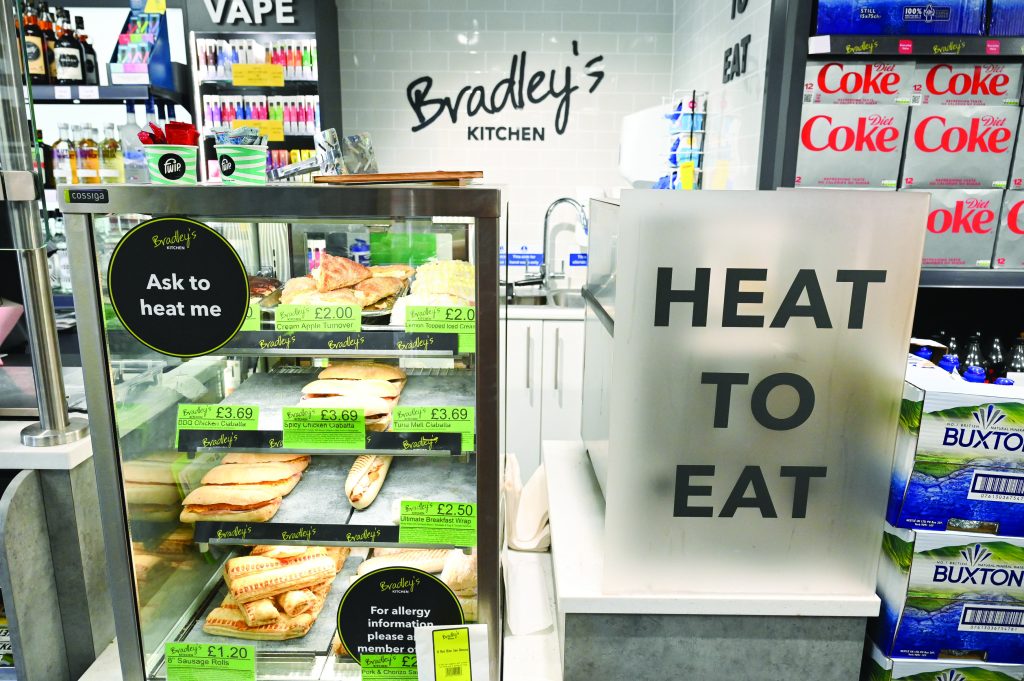 Matthews has sought to bring some individuality to the way his products are presented to his customers, using differently coloured shelf labels to highlight promotions. Another example is the installation of a special egg house for his range of locally soured eggs.
"It's a shelving unit with a lid on it, and we call it the 'egg hut'," he says. "It adds a bit of theatre to our store." He has also updated his chiller ranges several times, making special use of the Cook range to highlight his overall offer and to cater for different missions.
He recommends retailers look online and talk to suppliers about getting the PoS and planograms to bolster a store's merchandising and promotional capabilities.
"There aren't many suppliers who don't offer that kind of advice," he says. "Also, go to your competitors and see what they're doing and if there's anything you could learn from them."