IVG has launched a new TPD-compliant, 2,400 puffs disposable pod bar, with 26 flavours available in four combinations.
Designed to incorporate the functions of both a disposable and pod system, the IVG 2400 bar offers "45% better value per puff" when compared to other disposable vape bars.
This is because each bar contains four pods containing 2ml e-liquid (20mg of nicotine per pod), that can be switched by revolving the bar.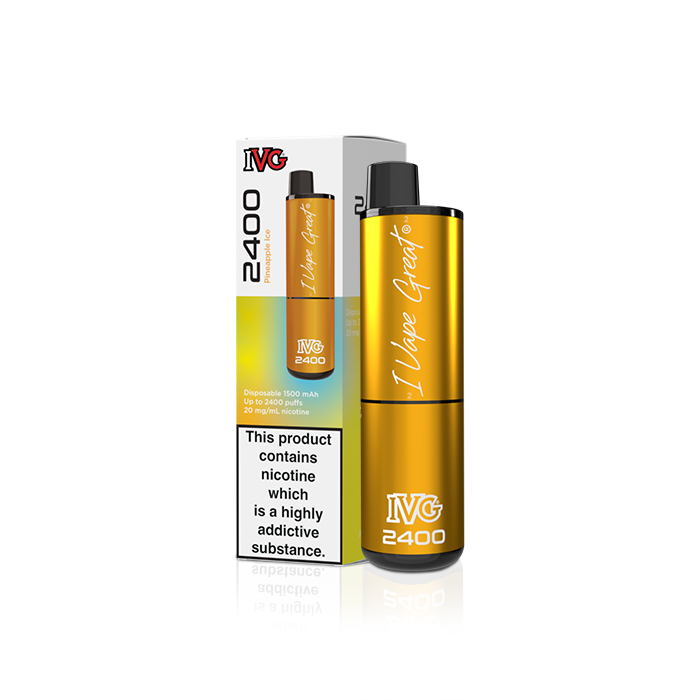 Users can remove the cap and insert all four pods and rotate the pod to match the arrows when they want to switch the pod. In order to rotate, they have to lift and twist the bar gently until the arrow matches with the pod number they want to vape.
Elfbar partners with Recover to collect used vapes
By incorporating four pods in one disposable bar, the brand said it is a more environmentally friendly option compared to other disposables in the market.
It also added that as part of its commitment to sustainable and premium vape products, the bar is compliant with TPD's regulatory framework and protected by a variety of intellectual property rights. "Our design meets all the requirements as proposed by TPD, therefore, after careful consideration and support, we have been granted the rights including issued patents under section 62 of the UK Patents Act 1977, to manufacture and sell our newest range of 2400 puffs disposable bars."
They added that they have "strictly adhered" to best practices and standards, and while it is aware of the stigma that surrounds disposables, it believes as long as vapes are helping people quit smoking, they are serving their purpose.
Order your copy of Vape Retailer today, the leading vape magazine for the convenience sector. Click here for vape product news and category advice.