The current retailing landscape is looking increasingly difficult, with many retailers looking back over their long and illustrious careers and declaring that things have never looked more challenging.
"The biggest difficulty most people faced was sitting on their laurels," says Abdul Arain, from Al-Amin Stores in Cambridge.
"You have to constantly look at the changes and trends in the market and move forward. If you sit idly, time catches up with you. But I haven't seen anything like the challenges we're facing now in all the 25 years I've been in retail."
Supply chain issues have made getting hold of stock more of a challenge, while price increases – even on staples like milk – have been severe. "I understand that price increases on milk were held off for a long time and a gradual uplift would have been more sensible, but it's a huge jump," says Arain. "The cost of business has also gone up in electricity and staff wages. The challenge now is to make the customer feel like they're getting value for money, which is a subjective thing."
In fact, for many retailers, the biggest challenge at the moment is simply the number of different challenges landing on their doorsteps. But where there are multiple challenges there are multiple solutions.
Many retailers, like Mike Mitchelson, from Mitchelson's News in Brampton, Cumbria, are focusing more on the products for which their store is well-known, ensuring their store is a must-shop for customers looking for those products. Others, like Christine Hope, have introduced new points of difference and marketed them properly to attract a wider range of customers.
"I'm really excited when I see retailers try solutions. I think I can do it, then I find it doesn't suit me," says Hope. "But I also find that some of the things I do they can't do either, so the challenge is setting out your stall and focusing on your USP. Algorithm changes and getting your message out on social media without paying are also really important."
Focus on what you're known for
Mike Mitchelson, from Mitchelson's News in Brampton, Cumbria, is facing twin challenges of increasing costs alongside a customer base that is becoming more and more price-conscious, looking for bargains and promotions that hurt his margins.
His store has a post office and is known for its magazines, stationery and cards, with a strong drinks, confectionery and tobacco offer, but he concentrates on these major aspects that make his store stand out. This then allows him to generate footfall and further sales.
"We regularly do confectionery promotions, which we find popular, but stationery is very important to our business because we're the only stationery shop in the village," he says.
"We're also the main card retailer so we're always making sure we've got all the right cards for all the seasons. There's good trade around occasions year-round."
Talk to your energy supplier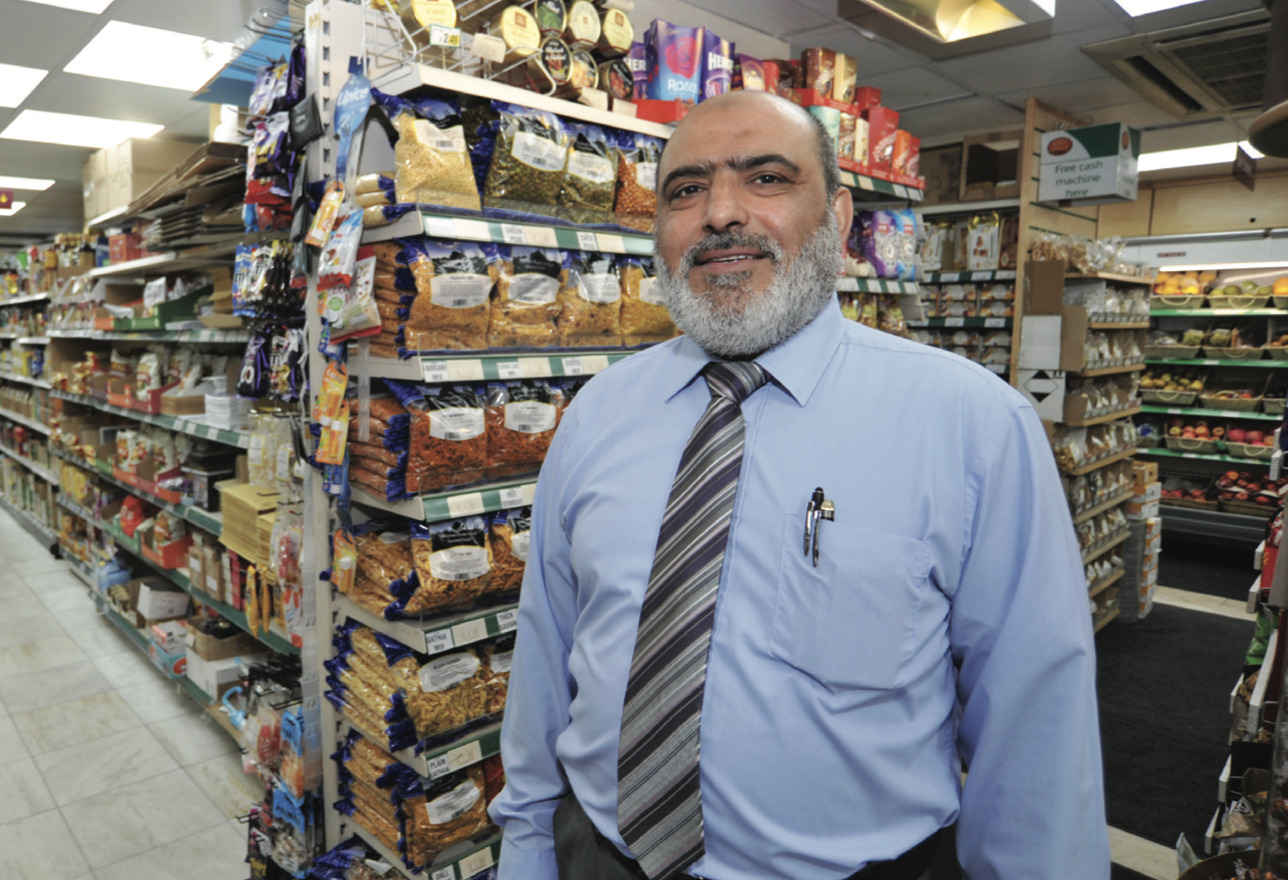 Abdul Arain, from Al-Amin Stores in Cambridge, has faced many considerable challenges this year, with Cambridge looking to introduce a £5 congestion charge that could reduce customer footfall and the number of staff members willing or able to commute to work in his store. But he sees the energy-price hike as the biggest challenge of the lot, with his bill more than doubling.
"You need to sell a lot of groceries to pay that bill," he says. "The first thing I did was speak to my energy supplier and I told them I couldn't pay it. My contract was coming to an end, so I worked out a different agreement with them that saw my bill still go up, but not by as much, and then I locked it in for three years.
"The energy people listened, which was helpful. The sooner you speak to HMRC the better because you have to pay your taxes, but they may defer some of them so you pay over two years."
Find the necessary stock
Christine Hope, of Hopes of Longtown in Herefordshire, has found her most important recent challenge is maintaining her store's USPs while adapting to issues such as supply shortages.
"The biggest challenge is consistent adaptation. You have to pick a path for your own business," she says. Hope has done this by broadening her supplier base. "Variety keeps people coming to us," she says. "We were told to streamline and deal with as few suppliers as possible. I ignored that because I have different types of customers with needs I can't provide for all from one place. Thank goodness I did, because during Covid-19 that variety of supply was essential."
This, in turn makes it easier to shout about her shop: "When you get your USP right, that feeds in to your marketing because then you have something to say, otherwise it's really hard."
Keeping prices steady
With people watching their wallets and steering clear of more premium products. Andy Miles, from Dikes & Sons, has been trying to find ways to keep prices down for his customers without affecting margins. "The Nisa leaflet booklet is getting smaller, which doesn't help, so we're working harder to find local promotions and trying to bring extra offers in," he says.
"It's about keeping the value in the items here and keeping those customers coming in with Christmas around the corner. We're trying to work with local suppliers, but it's hard for them to give offers."
Miles has set up a deal with a local sausage supplier Rawston Farm where they have been able to meet halfway on price, taking a hit on margins, but encouraging customers to buy a quality product that enhances the reputation and sales for the store and supplier.
Explore our comprehensive archive of advice and insight for independent retailers