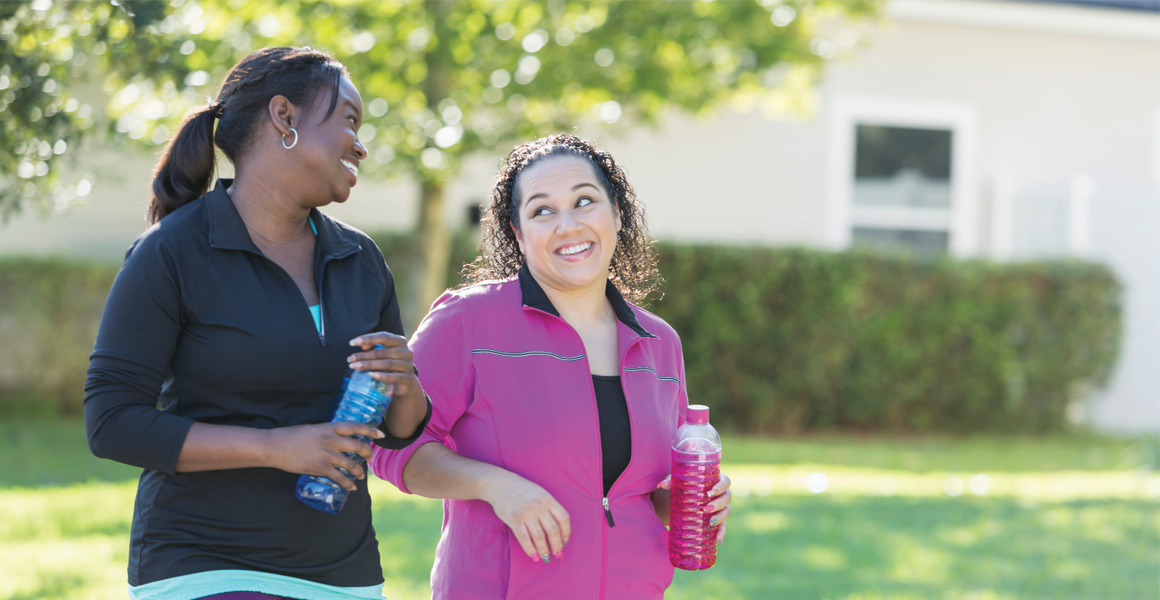 Sports and energy drinks has grown into a £546m market, making it more important than ever to get the category right. Toby Hill looks at how retailers can make the most from their range
Getting the right range
From workmen and students, to gym-goers and those looking for ethical, natural choices, a huge range of customers are seeking sports and energy drinks, and the market is now worth more than £546m.
While this is good news for sales, it can make category management a little complicated. As the range of brands and varieties in the category proliferates, choosing which lines
to prioritise can be a challenge – particularly for smaller stores.
"People really have their favourites, and if you don't have what they want on the shelf, they won't take anything else," says Justin Whittaker, who runs MJ's Premier in Greater Manchester.
While some people come in for Red Bull, others want a cheap own-brand option – and both will walk out if you don't have what they're looking for.
"You've got to have these products in your shop unless you're willing to lose customers," says Kate Clark, of Sean's News in Upton upon Severn. "That means you've got to have some sort of system to make the fridge space for that full range."
In her store, Clark has solved the issue with a branded Monster fridge dedicated to energy drinks.
"People like the merchandising and the look of this fridge – it definitely helps sales," she says.
Whittaker has also just carved out an exclusive space for his energy drinks. "We used to have our energy drinks mixed in with the other soft drinks, but we've just put together a dedicated bay," he says.
"It's an important category and we don't have a single line in decline, so I want to make it as easy as possible for people to shop."
Own-brand alternatives
At the economy end of the market, retailers emphasise that having affordable, own-brand options is absolutely essential.
"It's usually the younger guys on their way to work who pick up the Euro Shopper lines," says Clark. "They'll pull up in a van and grab cigarettes, chocolate, a paper and a couple of cans of Euro Shopper to start their day."
She also emphasises the importance of talking to customers to find out what they're looking for. As an example, she gives the case of a group of young men who, once every couple of weeks, would come into her store and entirely clear her out of Euro Shopper energy drinks.
"It turned out they worked in nearby stables and were buying a whole pile to take back to the stable yard," she says. "I said, 'How about I save you a case that you can take away with you? It'll be much easier to carry.' They liked that, so now I go to the cash and carry and buy extra with them in mind, and they always come into my store for their energy drinks, and pick up cakes and cigarettes
at the same time."
Biggest sellers and sugar-free
While having an own-brand line is vital, most retailers agree that the bestselling lines are the big cans of branded energy drinks such as Monster and Relentless.
"Our bestseller is Monster, especially Monster Green and Juiced," says Janet Peake, staff
team leader at Premier High Town Biddulph, Staffordshire.
"We also sell a lot of Monster Energy Ultra Sugar Free. All our other biggest sellers are full-sugar; sugar doesn't seem to be a big concern in the energy drinks category."
The big Monster cans are also bestsellers in Whittaker's store, where the sugar-free options are indispensable. "We have a lot of customers who want Monster Energy Ultra – whether the sugar-free or Blue variety – and won't buy anything else," he adds.
Premium products
Finally, Red Bull remains a premium brand that – retailers report – is usually bought by older, more affluent customers.
"The big can of Red Bull is £1.99, which is quite expensive compared to the big can of Monster pricemarked at £1.35," says Peake. "For me, Red Bull mainly sells when it's on offer through Premier."
Still, Whittaker and Clark have customers that won't buy anything else.
"It's mainly the older generation who buy Red Bull, but they are definitely loyal to that brand," notes Whittaker.
"Some people come in specifically for Red Bull and will walk out if we don't have it," adds Clark.
Supplier trends and new products
Coffee crossover
Coca-Cola European Partners (CCEP) has taken the energy drink into uncharted territory by blending it with coffee in its newest Monster variety,
Espresso Monster.
Available in two creamy flavours, Monster Espresso & Milk and Monster Vanilla Espresso, the launch rolled out nationwide in March.
"The product is the only cold coffee drink on the market with caffeine content that can rival a hot coffee, enabling us to attract new drinkers to the energy and RTD coffee sectors," says CCEP vice president of commercial development Simon Harrison.
Fruit flavours
A growth area within sports drinks is the demand for innovative new flavours, and Lucozade Ribena Suntory has responded to this opportunity with its special edition Lucozade Sport Apple & Raspberry.
Packaged in 500ml bottles and available in price-marked packs, it aims to emulate the success of Lucozade Sport Orange and Lucozade Sport Raspberry, which grew by 9% and 26% respectively last year.
Red Bull has also developed a special-edition product to build on demand for fresh fruit flavours. Red Bull Coconut & Berry Editions blends summery flavours in a 250ml, premium white can, available in Original and Sugarfree varieties.
Sugar-free
Boost Drinks has found its sugar-free varieties are particularly popular with younger shoppers.
"We know that low sugar content is the most important factor among 18-to-30-year-olds when choosing a soft drink, with 86% of young people believing that sugar is bad for their health," says founder and managing director of Boost Drinks, Simon Gray.
"While all our products now have the lower-sugar recipe, we will endeavour to make all new varieties of Boost energy drinks completely sugar-free to ensure we are on-trend for millennials who are conscious of their sugar intake."