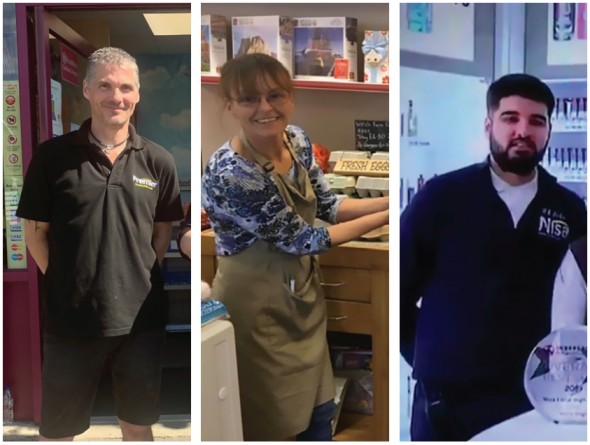 The hard work of independent shop owners during the coronavirus outbreak has attracted the attention of mayors, members of parliament and national news programmes in the past week.
Anita Nye, of Premier Eldred Drive Stores in Orpington, Kent; Trudy Davies, of Woosnam & Davies News in Llanidloes, Powys; Robin Bawa, of Stevenston Post Office & Convenience Store in North Ayrshire; Harjit and Amrit Singh, of Nisa Local High Heath in Walsall; and Dike & Son in Stalbridge, Dorset, all received praise for their work to support local communities.
A letter to Bawa from Member of Scottish Parliament Ruth Maguire read: "The continued delivery of your services makes a substantial difference to everyone in the wider community."
Sales growth for independent retail despite coronavirus
Since the start of the coronavirus crisis, the Stevenston store has been selling below cost-price on key lines to maintain retail prices, delivering to customers and donating goods to care packages. "Our customers look after us, so we look after them. We've received thanks over the years, but never from an MSP – it has really meant a lot," said the store owner and NFRN member.
West Midlands district president Julia Bywater highlighted fellow NFRN member Trudy Davies' work in distributing free toys to local children, providing free drinks for key workers and donating to her local foodbank.
Davies' efforts were also picked up by local news teams. Bywater said: "Trudy's work goes to show what good can be achieved when we put our mind to it."
Ambition undented: Shop investment continues even under crisis
London district member Anita Nye received a visit from the mayor of Bromley, Hannah Gray, who delivered a 'certificate of gratitude and appreciation' from the local councils. "Long after this emergency is over we hope you will look back with pride and satisfaction on your part in maintaining the vital fabric of our society," it read.
The store has raised money for the NHS and also donated consistently to the NHS's staff pop-up shop.
In Walsall, customers told ITV Harjit Singh "deserves a medal" for his dedication to looking after residents and providing free PPE for care homes. "Helping others runs in the family," claimed the news presenter.
Long wait for business rates refunds on ATMs
Nisa chief executive Ken Towle described the team as "heroes".
Dike & Son got a mention on ITV earlier in the week for their collaboration with a local mill to keep Stalbridge baking.
Bestway managing director Dawood Pervez also took to the airwaves to praise independent retailers. He told Sky News: "Social distancing is better served by shopping locally. Independent retailers have done an amazing job. They are providing one million extra weekly food deliveries, tireless extra hours spent in store and pulling out the stops to support communities."