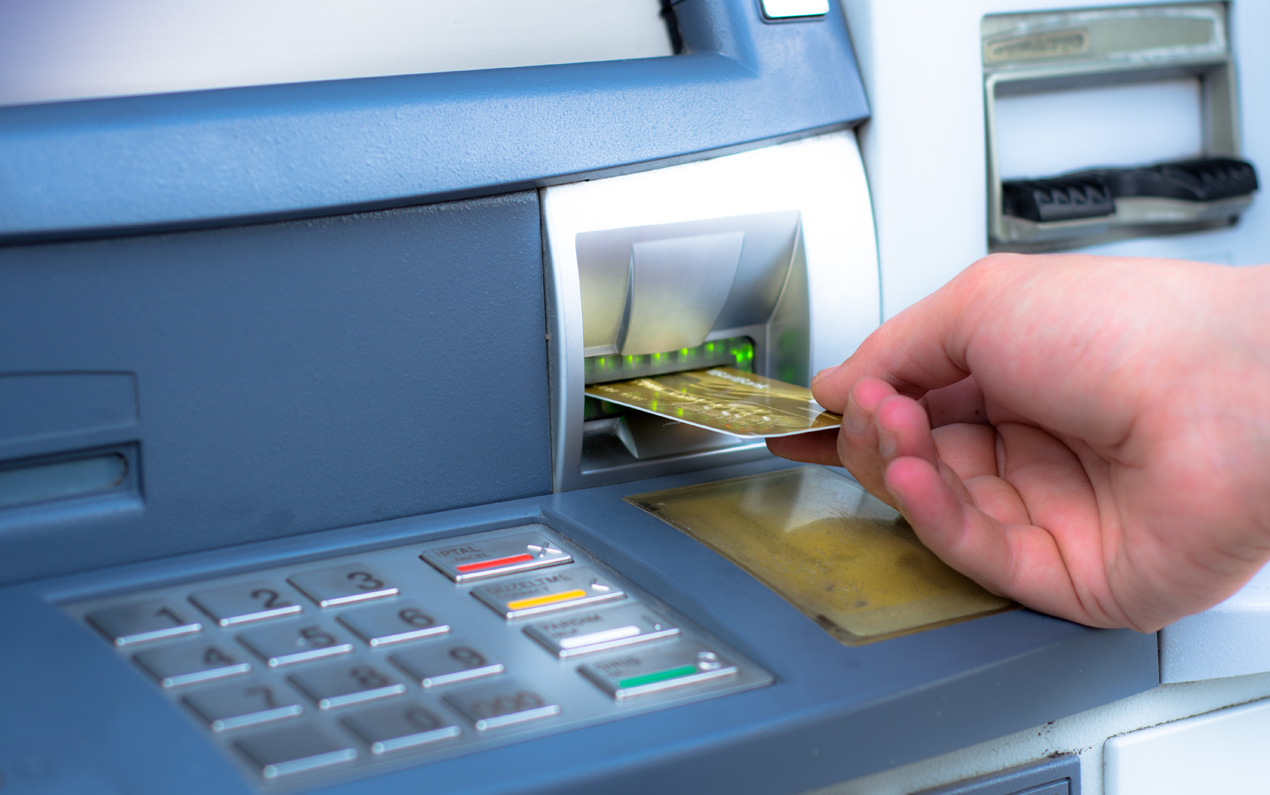 Stores forced to pay separate business rates on their ATMs face long waits for more than £500m in refunds, despite a new legal ruling.
A Supreme Court decision on 20 May ended a near-decade-long struggle by supermarkets and ATM providers to remove and refund separate rates payable on external-facing machines since 2010.
Independent retailers had been made to pay tens of thousands of pounds in bills either to the local authority or to their ATM provider, which, in turn, used the funds to pay the local authority.
Londis retailer Steve Bassett said: "I paid my ATM provider, Cardtronics, £34,000, so I expect them to give it back." Dave Hiscutt, of Londis Westham Road in Weymouth, added: "It's the right decision made at the right time for many store owners."
Costcutter CEO says 2019 strategy helped prepare stores for Covid-19
NFRN national president Stuart Reddish welcomed the decision. He said: "The payout will be a tax lifeline for our members, especially during these challenging times."
However, experts warned stores will face delays. A spokesperson from rates specialist the Altus Group told betterRetailing it usually takes 28 days for the Valuation Office Agency (VOA) to update its lists, and another 28 days for councils to pay out. They claimed both are overstretched and may struggle to meet even these deadlines.
Challenged by betterRetailing, the VOA failed to give a date for setting refunds in motion. A spokesperson said it will "abide by the terms of the judgement" for the supermarkets involved in the case.
However, for other sites, including independent stores, the VOA said it was "too early to speculate" on refund timings.
Government guarantees wholesaler goods payments
The wait is likely to be longer for independent stores that paid the bills to machine operator Cardtronics rather than direct to the council.
The firm's international managing director, Marc Terry, told betterRetailing that stores will only be paid once Cardtronics is compensated by their local council.
He said stores face a "particularly challenging time" and Cardtronics would "work to ensure any rebates are passed on as soon as we receive them".
ACS CEO James Lowman called on the government to speed up the payments. "It needs to set up a simple refund process that ensures full compensation is paid to all retailers who have been subject to wrongful business rates bills for ATMs," he said.

The future of ATMs
Chief executive of fellow ATM giant NoteMachine Peter McNamara told betterRetailing the ruling would ensure "a longer presence for our free-to-use machines".
However, he described the removal of rates as "not really the cure", adding that a reversal of Link's cuts to interchange fees paid by banks to machine operators was needed to avoid further reduction in the free-to-use ATM network.
A leaked recording of the Post Office's head of banking, Martin Kearsley, claimed total UK ATM transactions had fallen 70% since lockdown, adding: "[Machine] deployers are already making plans to radically reduce the number of ATMs throughout the country, either taking them out of service or making them chargeable".
He also revealed the Post Office's ATM provider, Bank of Ireland, is "retreating out of the UK, with all third-party ATMs to be taken out of service" by March 2022.
Food-to-go hygiene: How to maintain shopper confidence
The banking boss said this would mean "wholesale change" for independent stores with a Post Office ATM. Kearsley also hinted the Post Office is looking to add more "withdrawal and deposit ATMs" to its network.
In a proposal sent to the government, NoteMachine argued for Link's interchange fee cuts to be reversed.
In return, NoteMachine pledged to revert 2,500 back to being free to use, and to invest in withdrawal and deposit ATMs. It said these dual-purpose machines would protect access to cash and allow shops to bank takings easily.
Commenting on the need to make free-to-use machines financially viable for operators, McNamara said:
"If the UK is to recover [from the recession], this has never been more important."
Find out more on our coronavirus information hub for retailers