IAA #CommunityStars is a monthly interactive session that initially was aimed to help independent retailers tackle new challenges bought on by coronavirus.
As lockdown restrictions continue to ease, this session offers insights and tools they can apply to improve their business and help prepare for a post-pandemic environment and deal with any shifts in consumer demand.
This month's session was led by Justin Whittaker, of MJ's Premier Store, in Royton, Greater Manchester. Justin was born into retail, with his parents buying the store when it was a mere 150sq ft. Over the years, Justin has expanded the store into the 1,300sq ft business it is today. 
"People think it's this massive superstore, but it's not. We're a little corner store and whatever we're doing in store, whether it's food to go or social media, can be replicated by anyone," Justin says.
Justin and his team were recognised as the IAA Category Star for Digital Engagement in 2019 for being imaginative with his social media posts, simplifying the user experience and using digital tools strategically, thinking of how they can drive sales in store.
Here are seven ways Justin is making sure he's striking a balance between social media, his website and ensuring his store continues to thrive.  
Maximising space and dealing with demand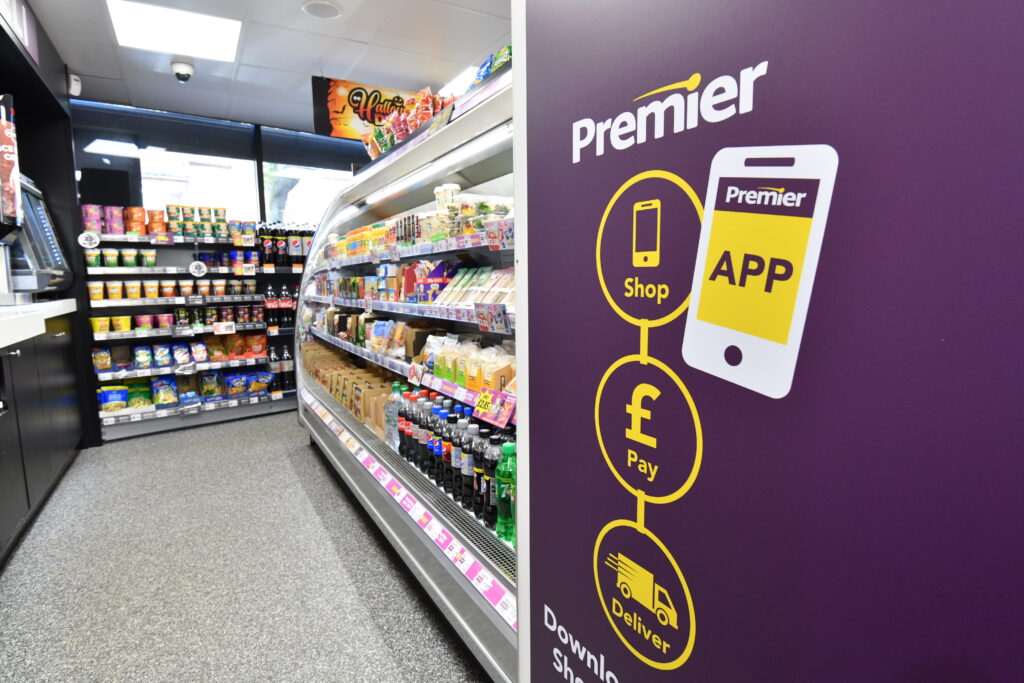 Although the past 12 months have been fraught with challenges for every retailer, this hasn't stopped Justin from planning ahead. "We can't go bigger so we're building upwards. In fact, we're planning to install drone landing pads on the roof of our store," says Justin.
"We're hoping that in a couple of years when all the drone flight plans have been released, we'll be set up in the next phase of delivery."
To cope with the sudden surge in demand, Justin employed staff from nearby businesses that were forced to close because of lockdown. "Local hairdressers, therapists and even accountants came to work in the shop, which helped to cope with the increase in sales. The store has never looked so good.
"Because we had two teams merge together, I worked between the two. So, I was getting the stock out in the front of the store, while keeping an eye on what was going on in the back of the store," Justin says.
Speaking about his biggest lessons over the past 12 months, Justin says "being forward thinking" was the most important. "You have to be set up for the future no matter what," he adds. 
Adapting to the pandemic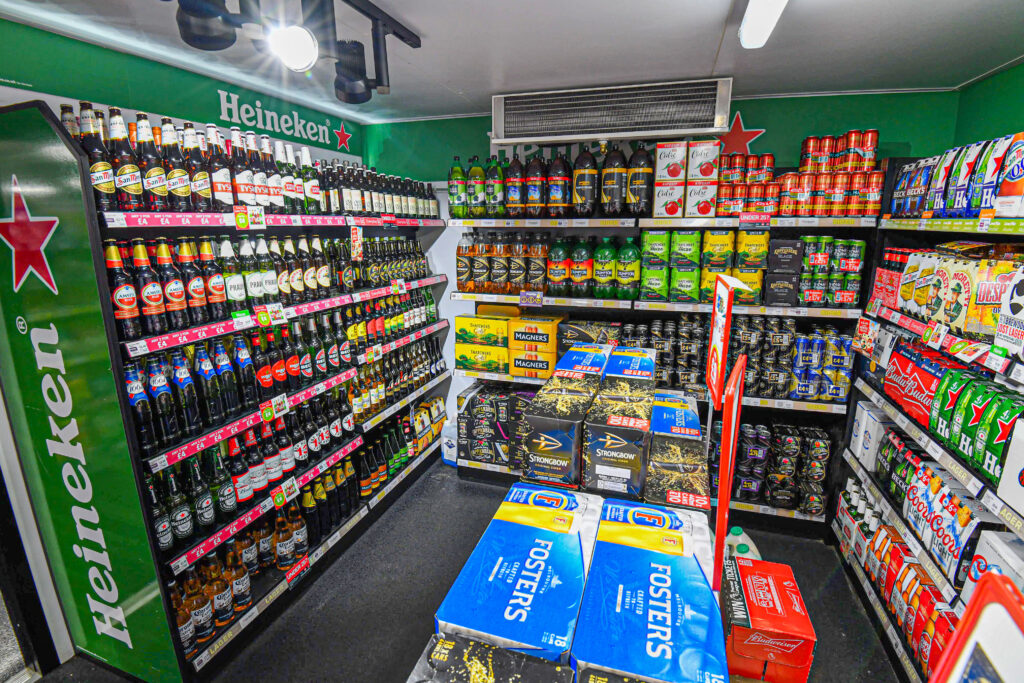 In 2018, Justin made a big investment in food to go by installing a dessert bar, Tango Ice Blast machine, F'real machine and making pizza and chicken products available.
"Food to go is a big part of our store, but the pandemic naturally affected it. We had to shut the dessert bar because we couldn't have people waiting in store," he says.
Although food to go has remained strong, Justin jumped on the snacking trend and moved his offer online.
"Everyone was snacking and buying larger formats of crisps and I thought, there's something here. We moved this offer online and started to sell popcorn chicken, chicken wings, pizza, Tango Ice Blast and F'real milkshakes to keep this area of the store strong while we couldn't operate."
Justin and his team created the menu's themselves for customers and made sure to include products that customers "would want to eat while watching a film". 
Be ahead of the curve and build a strong delivery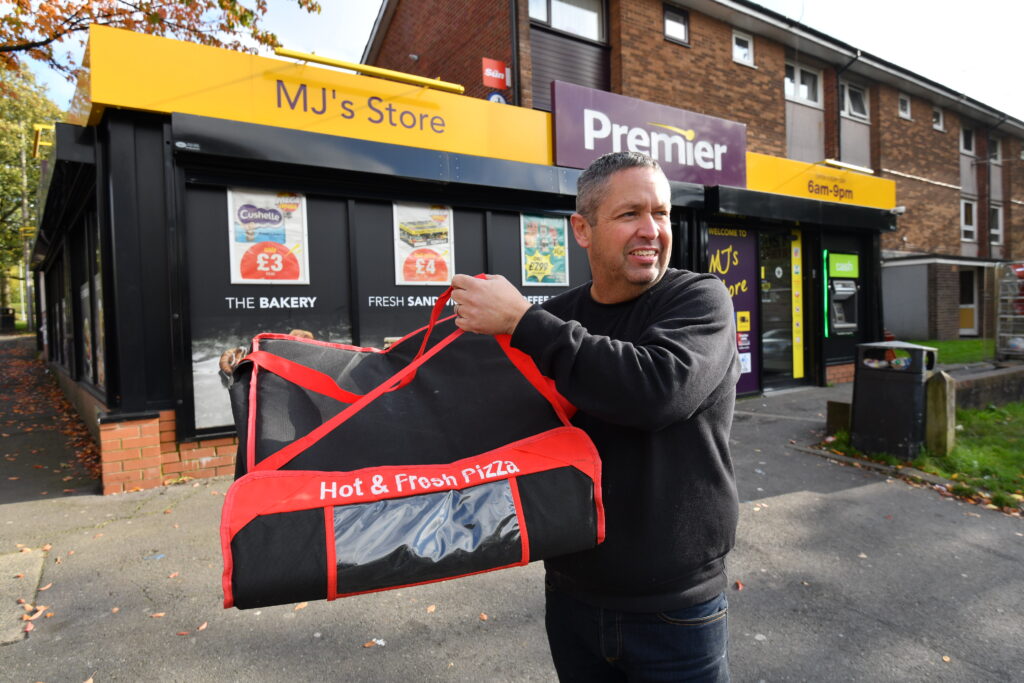 "We launched our own delivery service in 2019, and people thought we were crazy. I had so many people ask why we did it when we're only generating £1k a week.
"But we had a year of training with our delivery service, doing orders, ironing out any problems so we were in an ideal position when the pandemic hit," Justin says.
Justin worked with Booker and Zeus Labs to create a purpose-built website for delivery orders, which started off with 350 lines available. Following the first lockdown, customers had access to 1,500 lines and the store had gone from one vehicle to four.
"Our sales dipped slightly after the first lockdown, but we'd maintained spend by focusing on the delivery side of the business. While the store slowed down, our online sales continued to grow."
Unlike most services, Justin's website doesn't take commission meaning he's able to remain competitive with prices.
"Retailers don't want go with companies that are charging 5–15% commission. Customers aren't daft – they want to pay the price they would in the shop.
"For example, if someone is taking 10% commission, retailers can't compete because they have no choice but to raise their prices to protect their margins, which is why we worked with Zeus Labs."
With any website, though, Justin made mistakes and learnt some important lessons along the way.
"There's more to running a delivery service than putting six items in a bag and sending it out, there's reading receipts, getting the right timings, figuring out when they've requested it, using the right vehicles, and getting it to the right address.
"There's no manual out there to say what you need to do, and we made every single mistake."
Justin says getting your store right is key to making delivery a success. "If your store's right, it will reflect on the delivery. If you're running at 80% availability, you'll only run at 60% availability on delivery, whereas if you're running at 99% availability in the shop, you've got a great shop and strong categories, like fresh, food to go and fruit and veg, then that will quadruple online." 
Strike a balance and make your service stand out
To deal with peak times in store and online, Justin ensured his team were dedicated to a specific area. "We've got staff on the tills and a picker, and then we have a team of drivers. If it's really busy, I'll go between the two teams and help stock up in store or picking delivery items," he says.
To help delivery drivers know when there's hot food or a cold drink in the order, the picker will place a yellow dot on the ticket. "We'll use a second yellow dot to highlight a Tango Ice Blast, which will then be put in a cool bag. From the order coming in and going out, it's approximately 15 minutes."
Justin knew how important it was to make the website user-friendly for a younger audience. "We wanted customers, especially millennials, to be able to use their phones, not have to type in a lot of details and order without thinking too much about what they were ordering.
"We have a £10 minimum charge. Some thought shoppers would only buy a packet of cigarettes, but our average spend online is £30 and we charge between £1.99 to £2.99 delivery."
A user-friendly website is just one of the ways Justin is making it stand out. With the store reaching 60,000 houses in a three-mile radius, Justin invested in four second-hand smart cars to keep costs running low, including insurance and fuel.
"We considered investing in electric vehicles, but the added costs of replacing breaks, tyres and investing in a charging post add up. We wanted something that looked great and was cheap to maintain."
Branding is key to reaching new customers, so Justin makes sure to take a uniform approach. "Our area is only small and once you've delivered to one house, others will see you pulling out.
"We've got bright jackets branded with our store name, as well as the cars. This helps drive traffic to the store or website and gives a real point of difference above takeaways too." 
Using social media to drive sales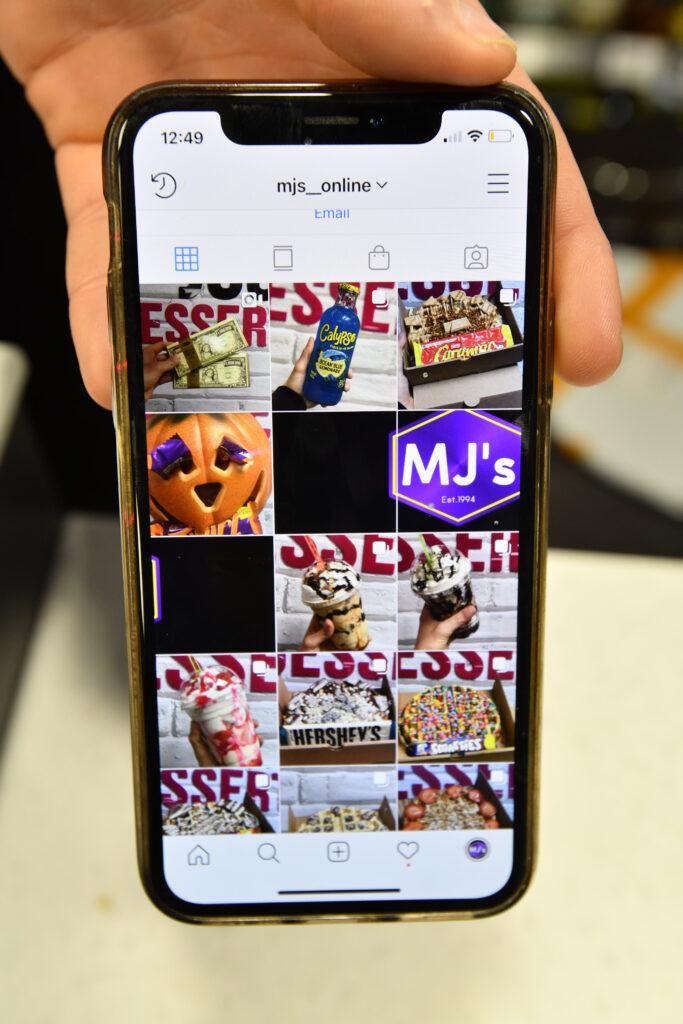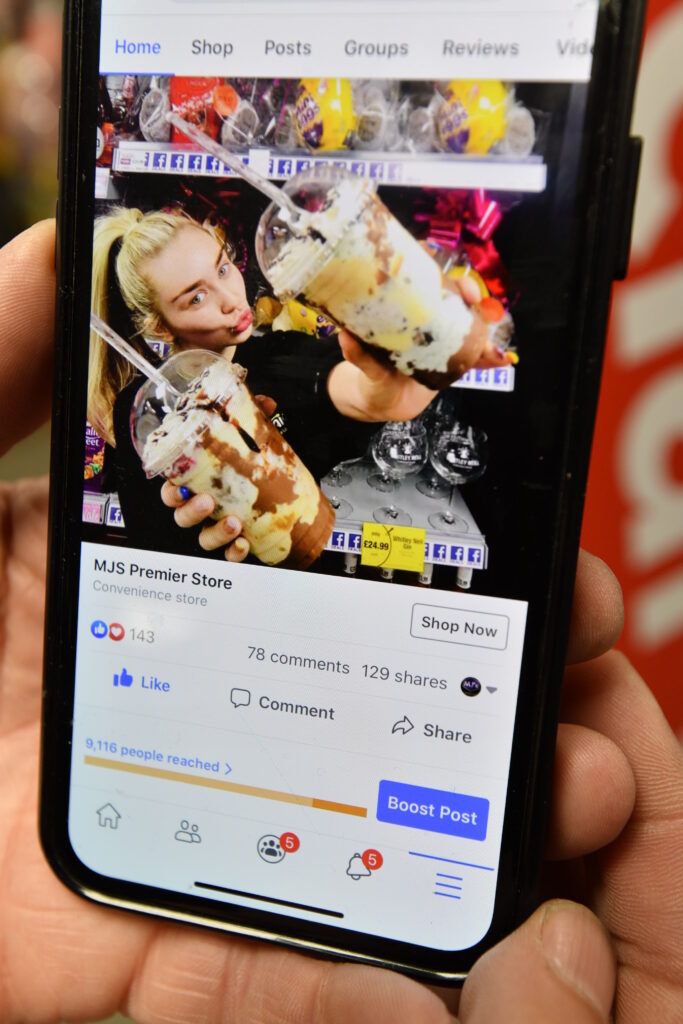 Justin and his team found inspiration from several conferences and events set up by the IAA, including one where fellow retailers, Mandeep and Vrinder Singh, of Singh's Premier in Sheffield spoke about social media.
"I remember going to this conference and Mandeep said: 'This is Facebook, this is the future' and I just thought this is incredible, how do I do this?"
Justin built his Facebook page from scratch and now has 1,603 likes, which he's built up by ensuring every post has a purpose and makes the store money.
"If you're giving something away, put product in the background. If you're selling Easter eggs, for example, make sure there's lots of Easter eggs behind you because half of your engagement will be about what's in the background.
"As we come up to Easter, your post should say we're open Easter Sunday. Make sure each post contains different messages."
Justin utilises staff strengths to help build other social media platforms, including Instagram and TikTok. "My son looks after our Instagram page, which helps us to reach a younger audience, and they're completely different platforms.
"But everyone works on them. We just had a new staff member who said to us: 'Why don't we go on TikTok'. She showed a lot of passion for the platform and I thought I can use that to increase our online presence further." 
Have a structured social media plan
As Justin has become more accustomed to social media, he now has a system in place that helps to drive engagement. "We do penny deals on a Monday, which always works, and people look out for those deals now. On Friday, we try to do a great deal as well."
Justin analyses the offers at Booker and looks for products with higher margins, and then enlists the help of suppliers to further increase the deal's value. "We've made quite strong relationships, and many will donate additional products to help, whether it's glassware, beanie hats or products to give away at Christmas or Easter.
"Supplier support is key, and it's important to think about how you can treat your customers next, how to get them to visit your store or order online," he says.
Justin also places a £10 boost on his posts but warns other retailers not to go higher. "Only boost a post for a day. No-one wants to see the same post for a week.
"You only need a little amount to boost the post early in the morning to capture those just waking up. If that doesn't work, try 9.30pm at night, it's finding the best time to reach your customer base.
Justin also advises not to boost posts on the hour, quarter or half past, but instead use seven- or 11-minutes past. "People always set their alarms at set times, so by posting at random points, you capture those customers as soon as they wake up and look at their phones."
As part of his social media plan, Justin always includes his website link to aid instant purchase ability. "Not only did we want to offer a great post on social and want people visiting the store, but it was also a way to reach our wider catchment area." 
How the IAA helped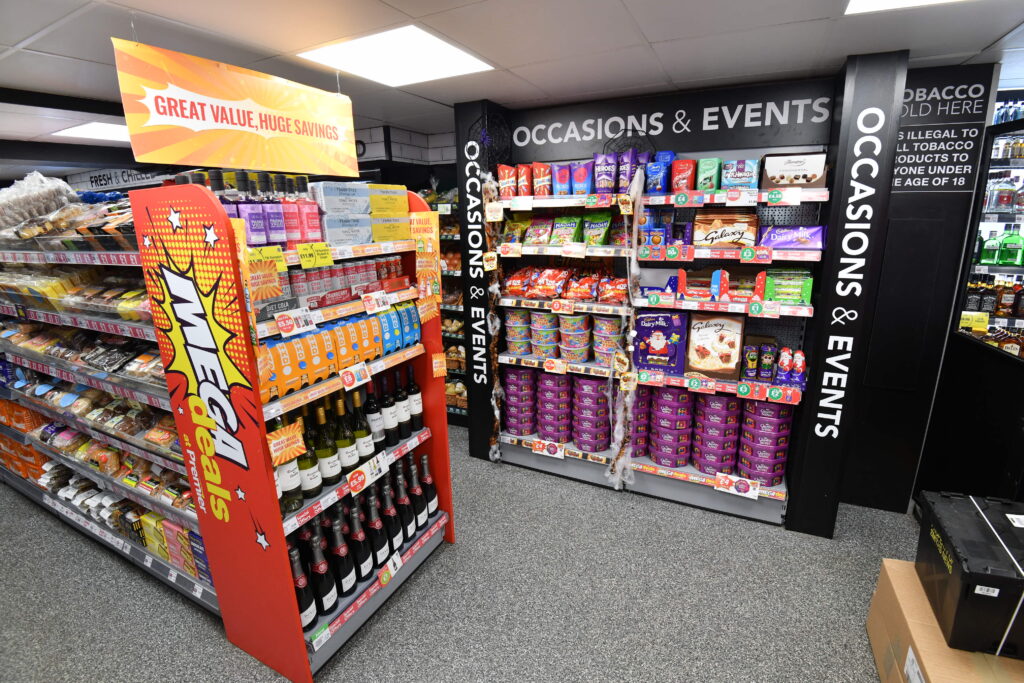 "We wouldn't be as successful as we are now, without using the knowledge and tools we've gained from the IAA," Justin says.
"Without the IAA, we wouldn't have started because the IAA has taught me that if you want to be the best, you've got to learn from others."
To celebrate his and his team's recognition for Digital Engagement, Justin put a social media post up for his customers giving away a free bottle of champagne.
"We did a 'comment below for your chance to win post' and we received up to 3,000 comments. Shoppers are proud to be part of your successes, and the staff appreciated the comments. It's not just about me, but the store and the community too."
Watch Justin's video below
IAA: Register your interest in taking part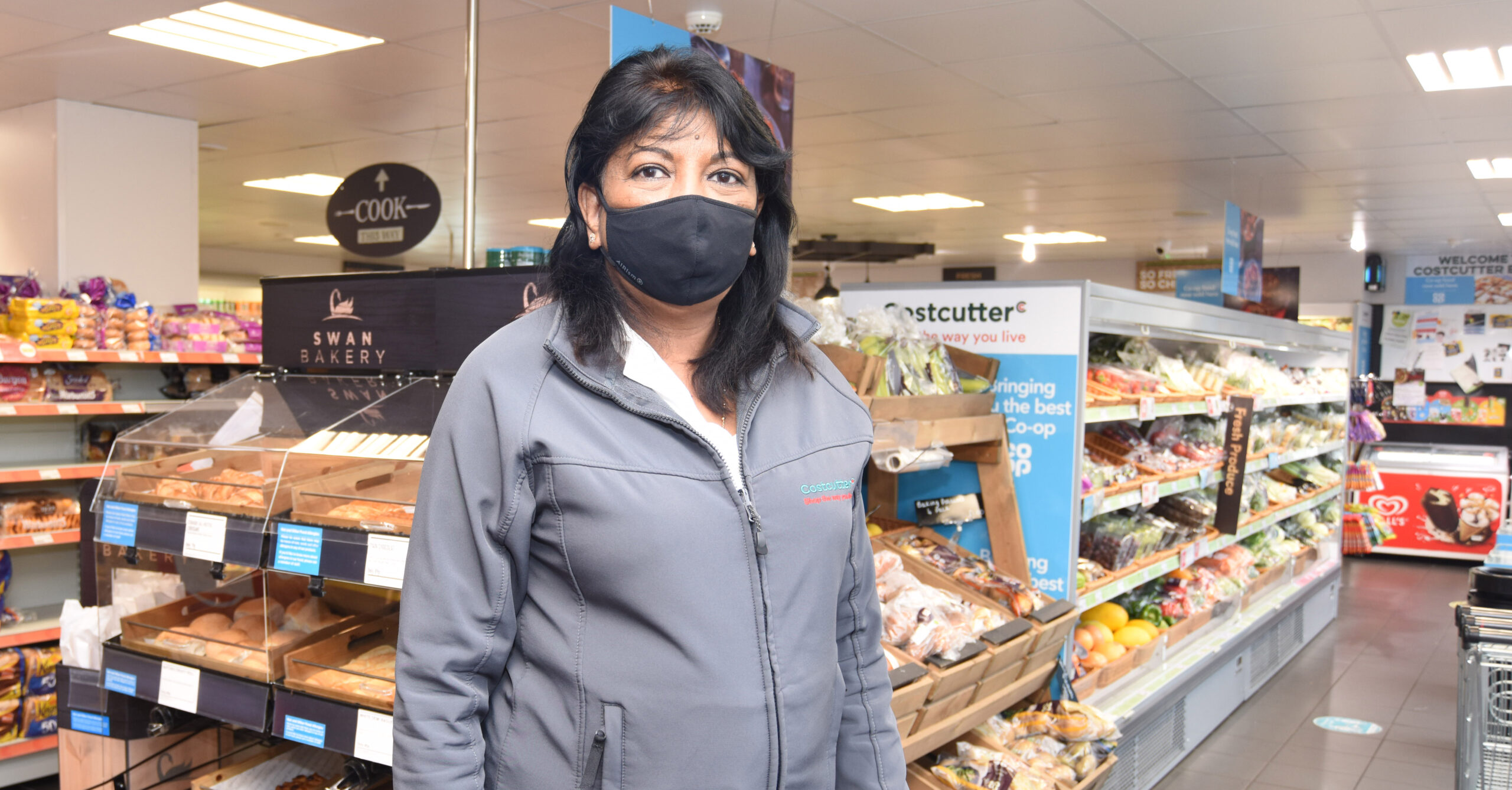 "All businessess should take part in the IAA, there's always something new to learn and innovations to share"