We're in a residential area, with some passing trade. We look to drive footfall where we can in the surrounding area and have a vaping display, Post Office, food-to-go space and a strong chilled range. Our customers are approximately 60% elderly and 40% young families. We're in a quite affluent area where shoppers will trade up and others living on a budget, so we have to cater for both sides. Our key category is our vaping range, which has its own Google profile and website. We also have 12m dedicated to fresh, including locally sourced products, like cakes, sandwiches, beers, and eggs. We also try to offer as many services as possible.
We sat down as a team, went to local stores, and visited other retailers for inspiration. We then used our findings to create a marketing and six-month action plan. Some ideas were good, others were bad. We did a lot of research. To increase spend during Covid, we focused heavily on the service and shopper experience. We're a fairly small store and quite compact, so we really wanted to enhance the experience. We looked at the store and put in 300 new lines across fresh, ambient, and frozen. What's more, we highlighted valued products and meal solutions.
We introduced a lot more fresh and grocery products, as well as focused on vaping. We also did a whole wastage plan but looked at it in terms of margin. We did a lot of research on what's on trend and how to buy better products from our wholesaler. We then reviewed the margins and category mixes, to product ranges, layout, ensuring the premium products are on the top shelf.
The focus on service has been the key to increasing the number of shoppers we serve. We did a volunteer scheme, which helped to support shopper loyalty, and marketed this online and in store, as a local store, customers remembered this. Overall, we try to put everything to be a good footfall driver, did a whole website on vaping – which helped when vape stores closed.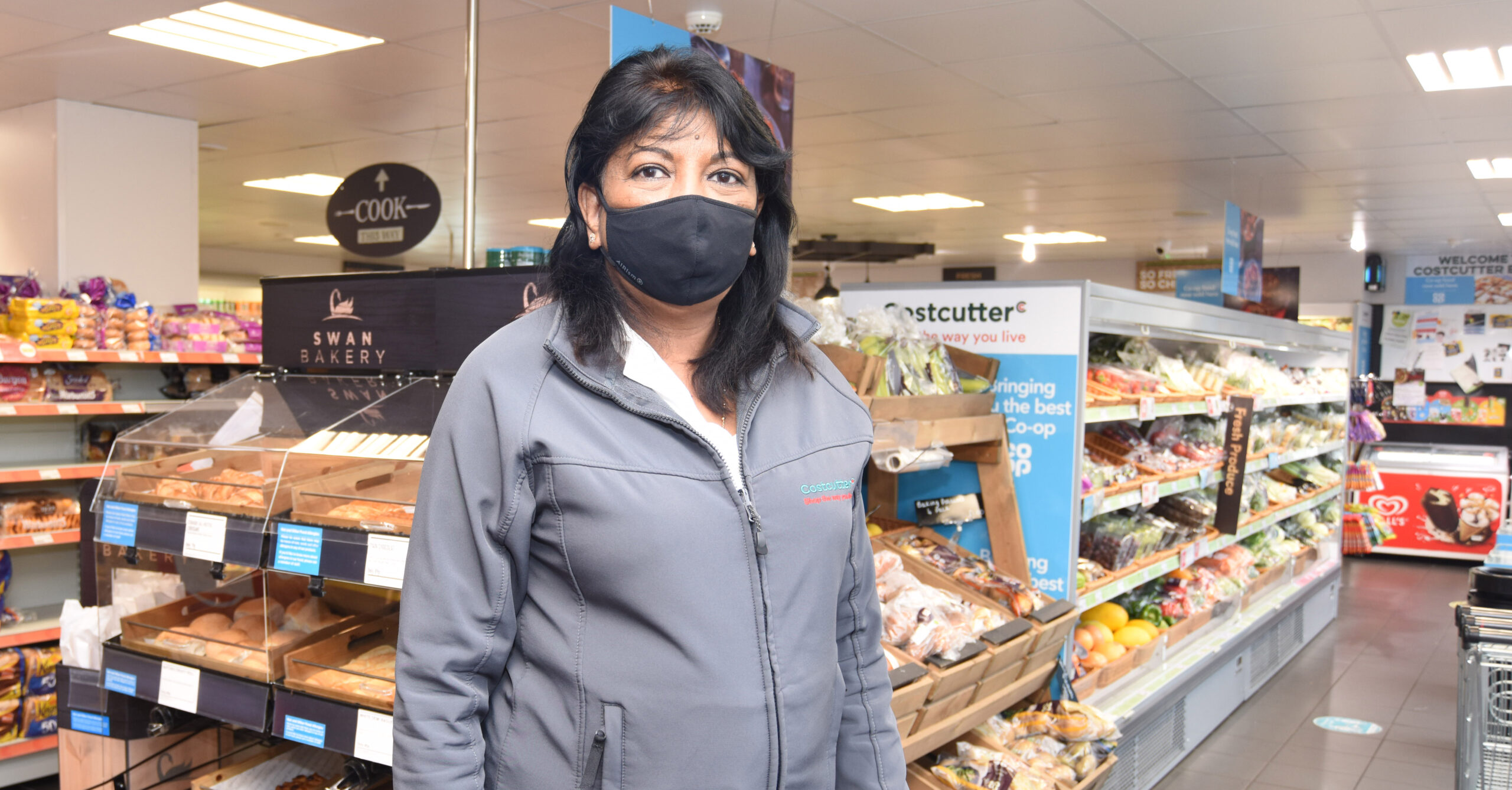 "All businessess should take part in the IAA, there's always something new to learn and innovations to share"