IAA #CommunityStars is a monthly interactive session that helps retailers overcome new challenges, including those bought on by Covid-19 restrictions, by offering insights and tools they can apply to improve their businesses.
This month's session was led by Trudy Davies, of Woosnam & Davies News in Llanidloes, Powys. Trudy was recognised as the IAA Category Star for Retail Innovation in 2019 for her efforts in tackling period and hygiene poverty which she did by setting up a 'Bags of confidence' initiative, stocking local produce to reduce food miles and encouraging shoppers to bring in their own containers.
Here are 10 ways Trudy has continued to provide for her customers and thrive as a small business.
Find a point of difference
"Our shoppers think of our store as Aladdin's cave," explains Trudy. "I have a very traditional shop and shoppers often say that if we don't stock something, it's likely you won't get it in our town."
Woosnam & Davies is the only local independent store within a 10-mile radius, so a lot of her customers travel to visit the shop. Therefore, Trudy makes sure to stock a wide range of products to help her stand out and ensure she's providing for a wide variety of shoppers. "We sell anything including gifts, greetings cards, stationery and we're big on newspapers and specialist magazines, too," Trudy says.
Adapting to new guidelines
"The first lockdown happened so fast and we definitely hit the ground running," says Trudy. "In the beginning of March, it was normal, and it changed overnight."
When Covid-19 restrictions were implemented in March, Trudy furloughed all her team and enlisted the help of those in her bubble. "We didn't want to put our team in harm's way and wanted to keep them safe," she says.
Trudy quickly launched a delivery service, offering newspapers and most of her range to shoppers that were self-isolating. "It was a mad first week getting the processes up and running and when we had availability issues, we offered alternatives, and everyone was so grateful."
Adapting her business quickly and with as little as disruption as possible was vital. "One minute we were a local shop and the next, we had three vans on the road and we're still doing it today," she says.
How I kept my staff motivated
While on furlough, Trudy made sure to check in with each of her team every couple of days to find out how they were doing and keeping them up to date with the business.
"My team are my friends as well and I think they appreciated us checking in on them and took time out of our days to do this," says Trudy.
Trudy also offers to pay for counselling sessions if any of her team need to speak to someone, but also encourages them to talk to her first. "I have always said to the team if they have any problems, whether personal or work-related that they come to me."
Looking after your team – IAA #CommunityStars with Manchester retailer Mital Morar
Now, the teams work separately in groups on similar shift patterns to ensure they can continue to operate should a team member contract the virus. "I try to get them to work opposite each other, so they never work together as such. The store is cleaned regularly, and we have a couple of hand sanitiser stations for customers and colleagues," Trudy says.
To further lower the risk of coronavirus, Trudy has a pot to disinfect any change she's given by customers using five-parts water and one-part disinfectant.
Build a strong community presence
Community is at the heart of Trudy's business, so when lockdown restrictions were introduced, she knew she'd have to adapt and find new ways to get involved.
"There's always a solution to a problem," Trudy says. "We've still carried on doing community events, but in a different way. For example, we normally put a Christmas tree up in the church and we've done this again."
Coronavirus: How retailers are supporting their community
Although the church is closed for now, Trudy took a picture of the tree and posted it on social media for her customers to see. Under normal circumstances, Trudy creates personalised bird seed bags for children to spread on Christmas day. This year, she plans to do the same and deliver them personally.
"Each bag says: 'It's a tradition to feed birds on Christmas day, so pop on your doorstep and have good luck'."
To boost community morale during lockdown, Trudy and a few members of the community dressed up for Halloween and handed out sweets. "We had a fishing net and expanded it so the children could get some treats," Trudy says. Trudy also informed the police before to see if it was allowed during lockdown and they came out to support the cause.
Get involved in charity work
"I'd recommend any retailer gets involved with local charities. We work with the rotary club, the Scouts and St John's Ambulance," says Trudy. "We recently worked with the community to make blankets and donated them to the emergency services."
Encouraging the community to get involved, Trudy says this helps them feel part of the area and feel involved with making a difference.
"There's a lot of people involved, and it doesn't take a lot of organising. Shout about what you're doing because as independents, we have to stand out above multiples," Trudy says.
The reason behind Trudy's community involvement is giving back to the community she operates in. "I do think the community has brought my children up almost because they've given me a living in the community so the least I can do is give back."
The 'Bags of confidence' scheme
To help tackle period and hygiene poverty, Trudy and a group of others launched a 'Bags of Confidence' scheme. "Some young people feel embarrassed to ask for the hygiene products they need and spend time worrying about it, instead of focusing on their education," Trudy says.
Each bag contains 10 hygiene products for any gender and include combs, sanitary towels and deodorants. The bags are displayed in the toilets in local schools, colleges and the local library.
Trudy worked with the local Co-op store to install a box for shoppers to donate into, as well as placing a box in her own store. "Parents started buying what they needed and bought extra for the box."
When Covid-19 restrictions were implemented, though, the scheme was put on hold however shoppers are able to go in store and ask for what they need. "We haven't had many come in to ask, but I think this is due to embarrassment which shows how effective the scheme was."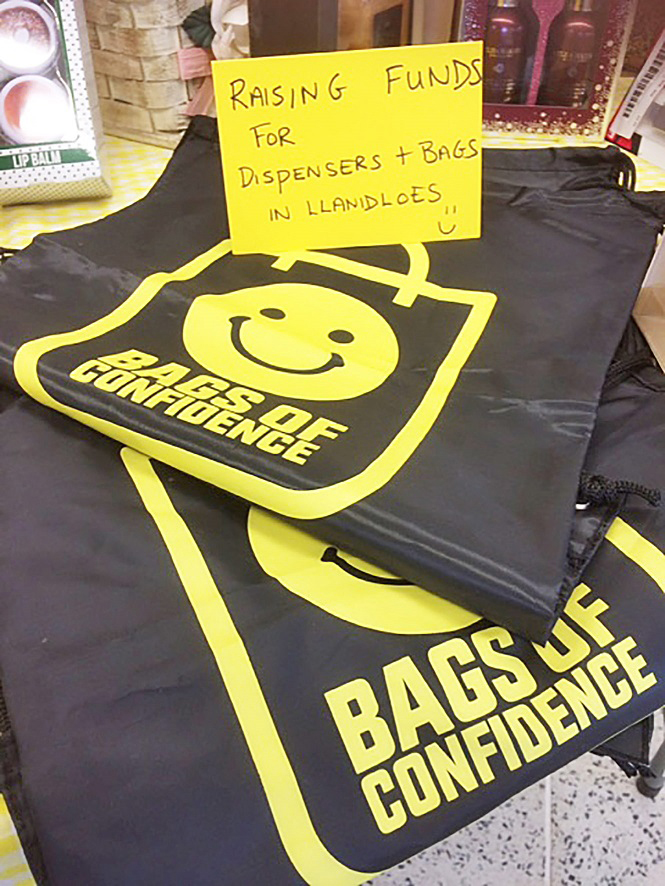 Embrace sustainability
As a small store, Trudy looked for ways to operate more sustainably on a budget. Encouraging shoppers to bring in their own containers for bird seeds and pet food, Trudy says this has helped to reduce their plastic usage.
Trudy also switched from plastic bags to paper. "We made simple changes, but shoppers really embraced it. Everything in our town that's wasted ends up in the sea so if we can stop it at its source then great," Trudy says.
"We've installed LED lighting and I found some cost-effective sensors that only cost £10," she says. "The sensors allow the lights to go on for two minutes and then switch off, before they'd be on a couple of hours before anyone noticed and switched them off. It's prevented us from using unnecessary electric."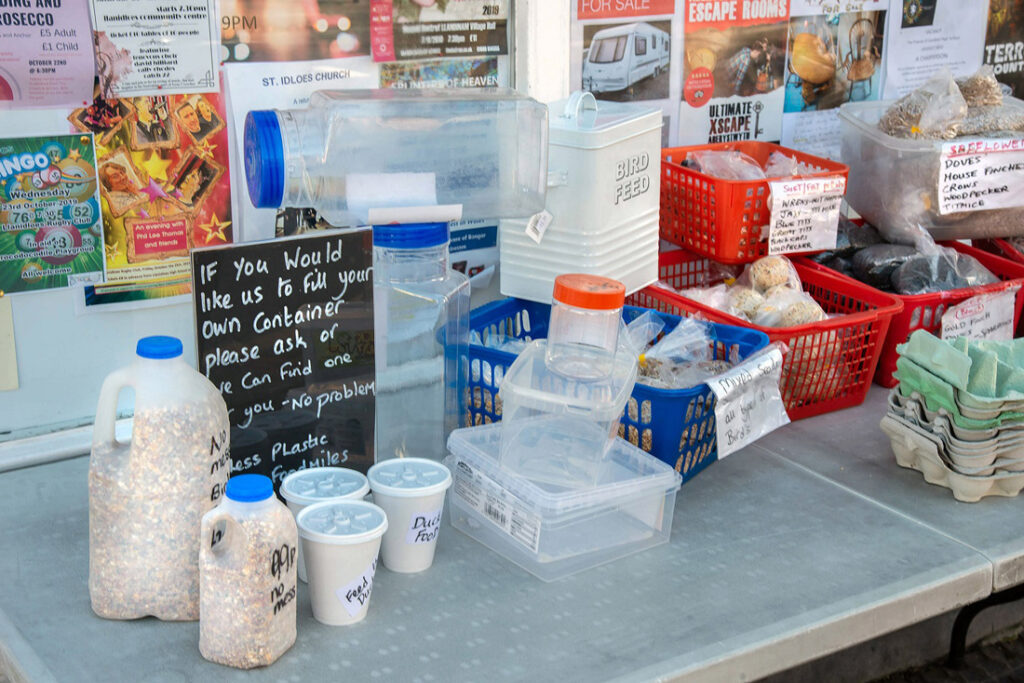 Seasonal differences and how I've adapted
"I've seen a big difference in Christmas this year compared to others," Trudy says when asked how she's preparing for the festive season. "Customers aren't browsing anymore."
To help customers who are self-isolating, Trudy designed a community A4 sheet describing the stock she has available and any new products she's got in store, including seasonal. "I've said to our customers that if they need anything to call us and we'll deliver it."
When asked how she sees Christmas differing this year, Trudy said shopping local was going to be the main trend this year. "Shoppers won't be going to shopping centres where it's difficult to control mask wearing and hand sanitisation, they'll come to their local shops where we have one systems in place and offer a more personalised service," Trudy adds.
How I look after my own wellbeing
"I interact with other retailers," Trudy says when asked how she looks after herself. "I also set aside 10-15 minutes every evening for a walk."
Trudy uses these evening walks to reset and reflect on her day, as well as create a to-do list for the following day. Trudy will also be participating in the 'Walking home for Christmas' charity event where participants walk for 15 minutes every day and raise money for ex-serviceman.
"I'm doing the event with my daughter and we'll talk on the phone while we're doing it," she says.
How the IAA has helped me
Trudy has participated in the IAA since 2011 and says the biggest impact the programme has had is introducing her to other retailers.
"The sessions the IAA has launched, such as #RetailTogether and #CommunityStars have helped so much because we know we're not alone," Trudy explains. "It's quite lonely as an independent retailer sometimes, but I can pick up the phone to so many retailers that I've met through the IAA and ask for advice."
As well as offering advice, Trudy says she's seen other huge benefits by taking part and has made a difference to the way she operates her business. "It's like we're part of a retail family."
---
---
Benchmark your store today so you can better understand how to take your business to the next level betterretailing.com/benchmark
Want to take part but not quite ready to benchmark yet? Complete our form below and we'll give you a call to remind you!
IAA: Register your interest in taking part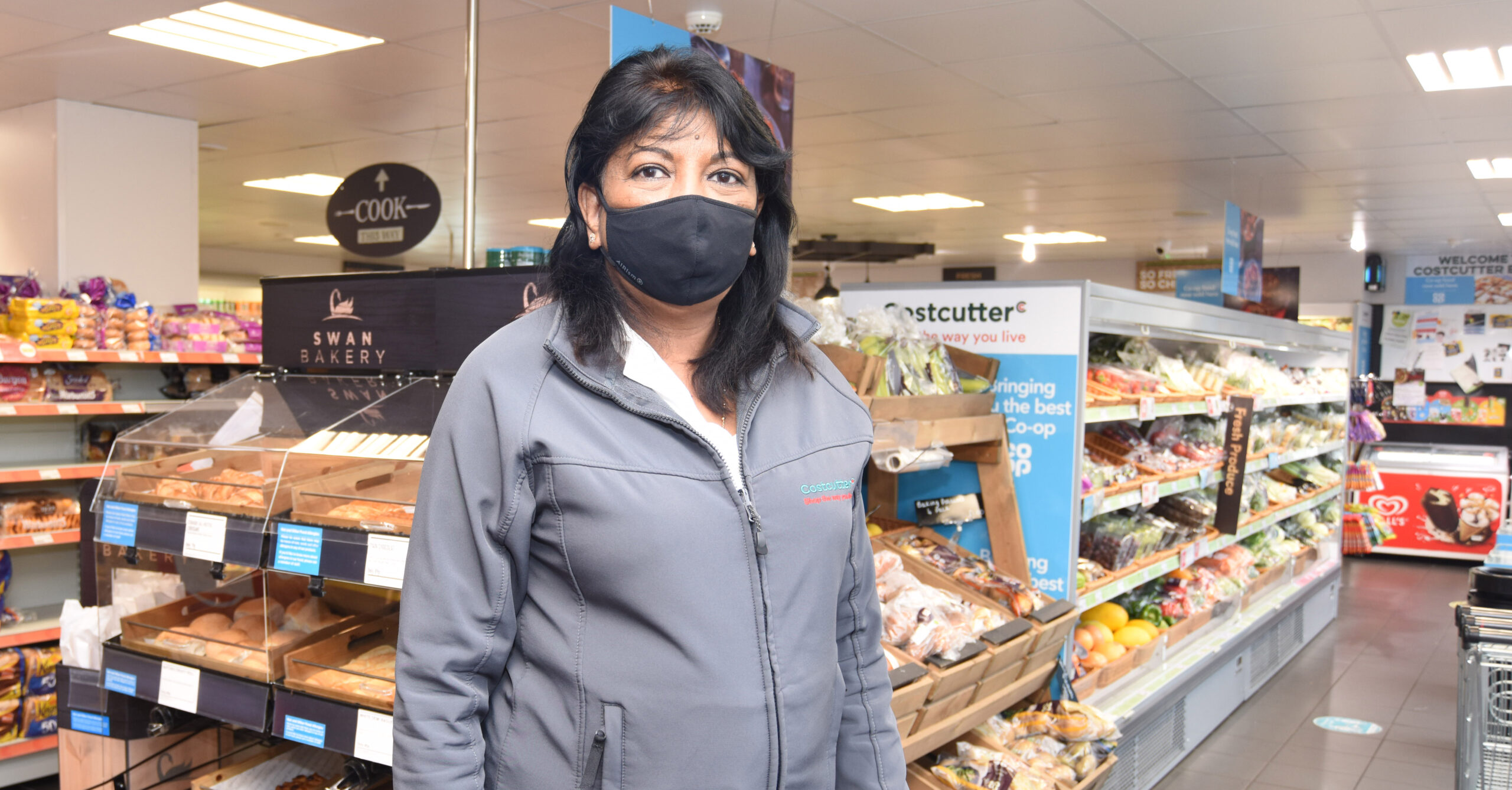 "All businessess should take part in the IAA, there's always something new to learn and innovations to share"