Over the past few months, retailers have opened up about the huge physical and emotional toll that coronavirus and lockdown restrictions have taken. Retailers have worked hard to ensure their customers are looked after but the hardest challenge for most has been taking care of their teams and themselves.
The Independent Achievers Academy (IAA) has launched a monthly interactive virtual #CommunityStars programme to help retailers overcome new challenges because of coronavirus. Samantha Gunston, head of events at Newtrade Media, was joined by special guest, Mital Morar, owner of several stores in and around Manchester about how his thinking around managing and communicating with his team has evolved since March and how this helped him succeed.
"There have been so many challenges and it dawns on you very quickly that your team is your most important asset," Mital explains when asked about the challenges Covid-19 brought to his businesses. "Every member reacted to coronavirus differently. The hardest challenge has been helping them."
Here are eight changes Mital has implemented to ensure he looks after his team's mental health and well-being.
IAA Top 100 Independent Retailers
Adapting to new guidelines
"Adapting is one thing, completely changing everything is something else entirely," Mital explains. "We dropped everything to focus on government guidelines that were presented to us and we're thankful to trade bodies, like RN, and The Association of Convenience Stores (ACS) for their daily advice."
With more than 100 staff to look after, Mital knew adapting to new guidelines would be a challenge. While some of his team were furloughed, others took on new responsibilities and Mital found looking inwards proved to be a huge success. "Speaking to each member of staff, discovering what challenges we had and creating an action plan to implement. What we found was a lot of our team wanted more responsibility and wanted to take on more projects and find solutions for them," he explains.
A new era of communication
Openly communicating with your team helps them feel included and aware of what is going on in your business. WhatsApp is used by many, but Mital made the decision to migrate his team to Slack and uses test management system, Trello, to give his team the security of not having to share their personal details. Trello is an organisational tool for teams that allows them to collaborate on projects beginning to end, commenting thoughts and ideas to ensure everyone in your team remains involved.
"By using Trello and Slack, all of a sudden my entire team have the ability to communicate with me, area managers and their line managers but in a safe and secure environment instead of having to share personal details to use WhatsApp," adds Mital.
Connect with your team on a personal level
Looking after your team is more than just a message in a group chat, it is being consistent with your actions to improve your communication with them. Mital started writing weekly emails to his teams for the first eight weeks of lockdown, moving to bi-weekly and now once a month.
"I took inspiration from the ACS who were emailing a daily round-up and my emails started with me broadcasting my own thoughts, moving on to keeping my team informed about progress against various issues within the business and solutions to those issues and our staff appreciated this, especially those who were on furlough," Mital adds.
The emails have encouraged Mital's team to ask questions in a private format. "The emails have been massive for us as a business and my team have engaged with me via those emails and I've replied to them. It's given them a real opportunity to get involved in a format they feel comfortable in rather than a public forum, like Slack or WhatsApp," Mital adds.
IAA retail study day: a walk around Ancoats General Store
Looking after your team's mental health and well-being
To show his team how valued they are and to thank them for their work, Mital reached out to suppliers to create a care package for each staff member. Mital also invested in company-wide Headspace memberships, as well as partnering with GroceryAid.
"I invested in Headspace as a way of saying that we're thinking of you, which staff have appreciated," Mital says. "I've been using it myself for a month now and my kids and I have really been enjoying using it to wind down in the evening."
GroceryAid is a registered support charity specifically for grocery and retail colleagues, offering emotional, practical, and financial advice. "The more you research into GroceryAid, the more you realise what's being offered and the benefits you can receive.
"The journey for us is sitting down with each team member and discussing those benefits and explaining that's it completely free to use," Mital adds.
As well as investing in apps for his team, Mital hired a mental health officer. "The team knows they can go to this person about any issues they've have whether that's to do with themselves, work or anything their line manager can't fix."
Mital has made sure that the new mental health officer was equipped with the resources needed to build a relationship with each team member to feel comfortable opening up. "We've given our new officer tools from Headspace to apply in store, as well as the tools available from GroceryAid, and we did this so our team have someone who will listen to them," Mital adds.
Showing your team that you care
"The first thing I ask my team is 'how are you?', which seems so basic, but the moment you enter work you put your game face on and it's all about work," says Mital, when asked how he shows his team that he cares and is different to his employers.
"After this, it's all about action and it's not something you can switch on overnight, but starts with communicating, breaking down that relationship and earning and nurturing their respect," Mital continues.
When lockdown restrictions were announced, Mital and his operations team quickly implemented an action plan to install protective screens, hand sanitising stations and additional cleaning routines to ensure his team – and his customers – felt safe.
"It was an initial uphill struggle to make sure our team was safe, especially after it was announced our retail business would remain open and that first week was difficult knowing what to do."
For smaller stores, Mital says it can be simpler to create a personal connection with a smaller team. "When you have a smaller store or just the one site, I think you live and breathe everything a bit more.
Look after your own wellbeing
Covid-19 has had a significant impact on health and as trading levels to return to more normal levels, it is important to look after your own wellbeing.
"One of the benefits of lockdown was that everything kind of slowed down, the kids routine slowed down and I was able to reflect and I've noticed that everything I do, I'll be last," Mital explains. "For example, we get paid last, we take our holidays after everyone else but I'm beginning to appreciate that I have to take time for myself more, but it is tough."
Even small changes can benefit and improve your wellbeing. For example, Mital has a clean-desk policy. "A clean-desk is definitely one of the biggest things I've tried to implement. If there is something pending, I know we now have an operations team which can handle any number of tasks," he says.
Mital has also found that some of his team want more responsibility in store. "My team want to run with new projects and find solution but us retailers are a pain because we love our work, we love being on the front line. In some ways, work is therapy for us, too."
The power of training
Training helps team members understand the needs, goals, and expectations you pair with your business. As lockdown restrictions continue to ease, Mital has realised the true value of training.
"If I've learnt anything in lockdown it's that there's a need for more concise training and we've completely tore down our training plans and decided to start again," he adds.
Mital's new training plan is being built with a view of being prepared for the future and any obstacles that might occur that will affect his businesses. Part of his new training plan will be encouraging his team to get involved in processes for upcoming award and development programmes, like the IAA. "Going forward, it's not necessarily going to be about the award itself but the processes and how I get the team involved. I need them to do the applications for themselves," he explains. "The IAA process, for example, is very thorough and makes you think about your business so if they carry out these processes themselves, it might make them think."
IAA Stars 2019: Staff development – in association with NFRN
Social media helps you connect with shoppers
Social media not only helps you advertise promotions, it gives you the opportunity to connect with your shoppers and become a little more personable.
"Social media works for our clientele and it works for the audience we're trying to attract. In fact, even when I am out of the store, I will be replying to DMs, comments, and it is a way of pinning me down," Mital says.
While some retailers have paid for marketing, Mital says there's plenty of free options available like word of mouth. "We don't want to force retention, we're just naturally there but word of mouth has been huge for us," he adds. "That's always been our opportunity and I wouldn't say there were any clever initiatives to retain new customers, but I think we've found success with our approach."
Mital's video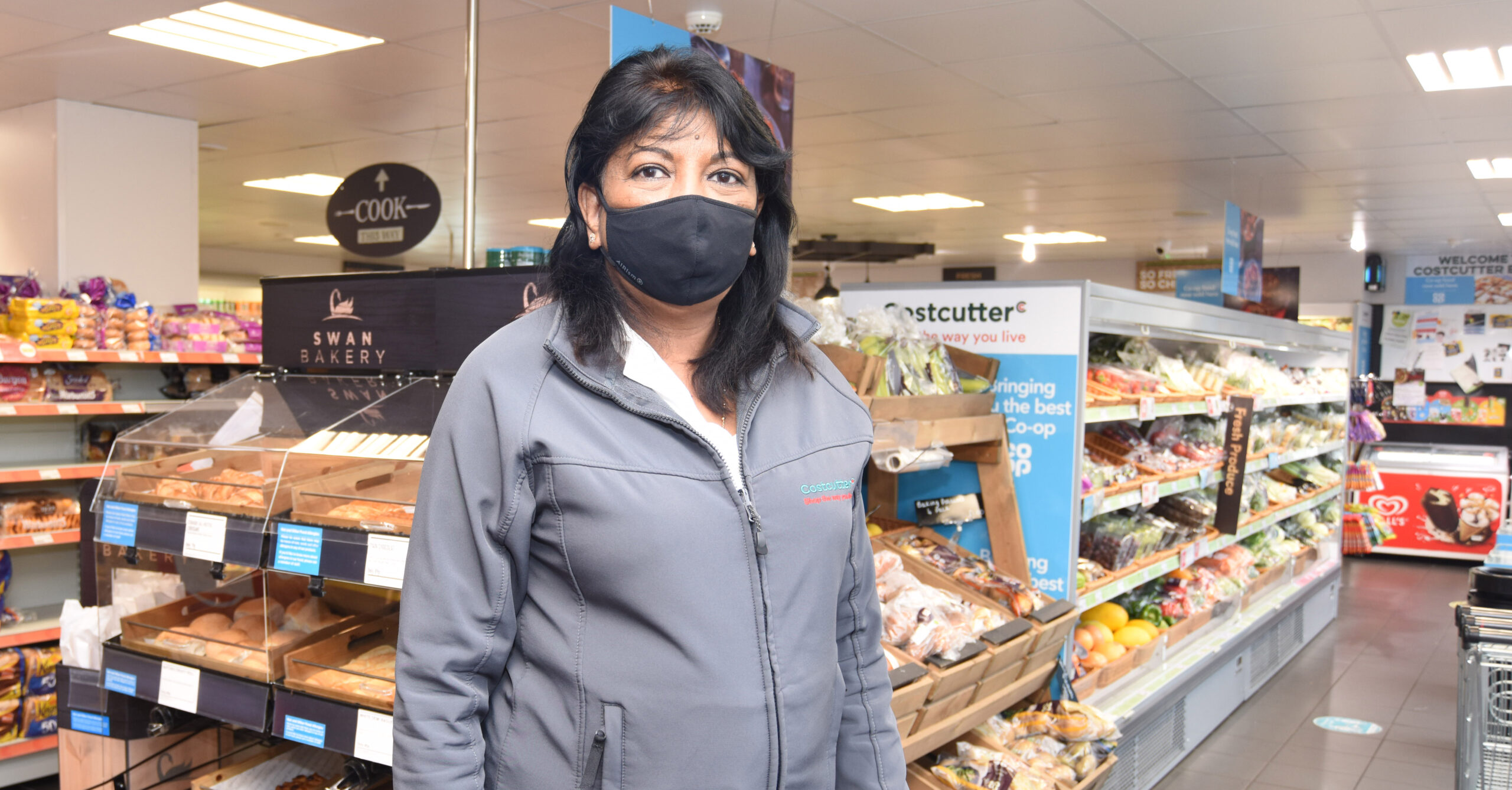 "All businessess should take part in the IAA, there's always something new to learn and innovations to share"