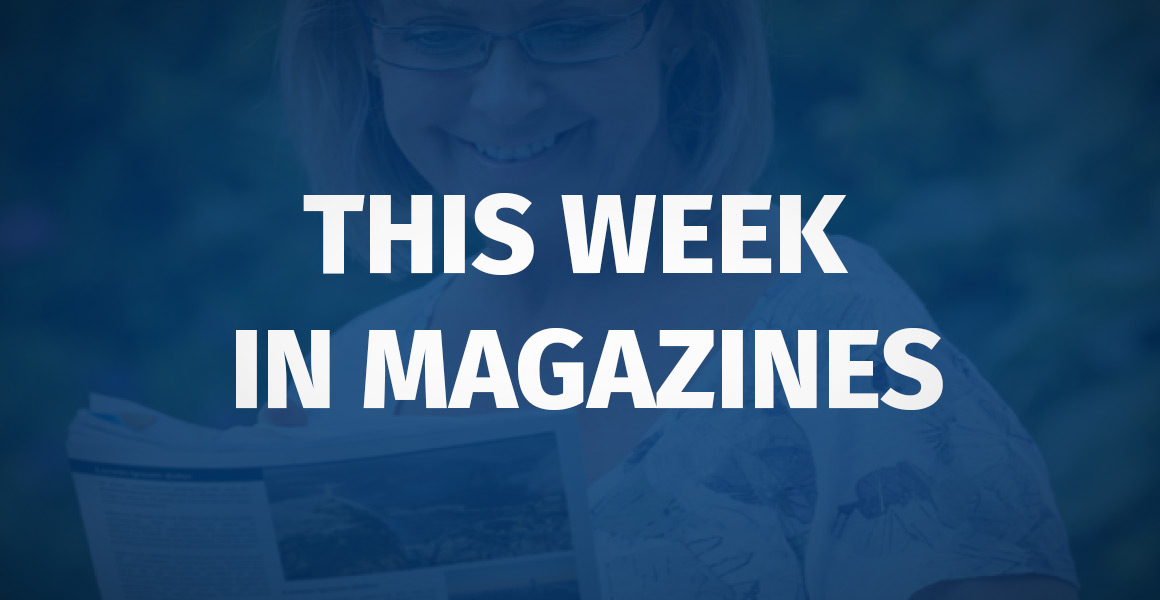 1. Marvel Universe Figurine Collection
---
On sale 24 January
Frequency fortnightly
Price Issue 1 £2.99, Issue 2 £5.99, Issues 3+ £11.99
Distributor Marketforce
Display with Draw The Marvel Way, DC Comics Graphic Novel
Set to be on sale every fortnight, the Marvel Universe Figurine Collection will include a classic 1.16 scale classic Marvel figurine and a 16-page companion magazine every issue, giving fans all they need to know about their favourite heroes and villains. The collection will allow readers to find out how all their beloved characters were created and relive some of their most action-packed moments.
2. Art Gallery
---
On sale 31 January
Frequency fortnightly
Price £1.99/£6.99/£9.99
Distributor Marketforce
Display with Art and Design, Art Therapy
Art Gallery is a new hard back collection from Deagostini that retraces the life and works of the world's greatest artists, featuring full colour reproductions of the artist's masterpieces. Also included are detailed biographies of the artists and their backgrounds, upbringing, influences and career.
Art Gallery will be promoted with a TV advertising campaign throughout the on sale period of the first issue. It will be priced at £1.99, with the second priced £6.99 and the rest of the collection priced £9.99.
3. Wisden Cricket Monthly
---
On sale out now
Frequency monthly
Price £4.95
Distributor Intermedia
Display with The Cricketer, The Cricket Paper
The recently returned Wisden Cricket, following a relaunch from the team previously working at All Out Cricket, aims to gets closer to the stars of the game than other title on the market. Recently, exclusive interviews have included Viv Richards, Andrew Flintoff, Shane Warne, Michael Vaughan and Ian Botham. Distributor Intermedia says circulation is increasing every day as the twists and turn of the test match season dominate headlines.
4. Practical Photography
---
On sale out now
Frequency monthly
Price £5.49
Distributor Frontline
Display with Digital Camera Magazine, N Photo, PhotoPlus
The latest issue of Practical Photography features surprising macro subjects to shoot, the best phone apps for editing on the move, and tips for finding the perfect portfolio website. Also included are the Gear Of The Year 2017 results. Free gifts with the magazine are a set of tip cards and HDR software worth £72, custom built for Practical Photography.
5. Bird Watching
---
On sale out now
Frequency monthly
Price £4.40
Distributor Frontline
Display with Birdwatch, Cage & Aviary Birds
The February issue of Bird Watching gives an insight to readers on getting more birds to nest in their garden over the spring as well as the secrets of nesting strategies. This issue also sees the launch of #My200BirdYear 2018, a challenge in which participants have to head out and spot 200 birds over the course of the year. Distributor Frontline is predicting a high uptake on the issue.
6. Military Modelcraft International
---
On sale out now
Frequency monthly
Price £4.75
Distributor Intermedia
Display with AFV Modeller, Military Modelling, Fine Scale Modeller
Military Modelcraft International magazine is the publication for modellers, by modellers, covering the serious side of military modelling. Designed to be the perfect magazine for anyone interested in the hands-on aspect of the hobby, the title contains detailed guides and features on some of the most intricately detailed models out there, with advice on construction, painting and customisation for those of all levels.
7. British Steam Railways
---
On sale 31 January
Frequency weekly
Price £1.99/£5.99/£9.99
Distributor Marketforce
Display with Railway Magazine, Railway Bylines
British Steam Railways is designed to capture the rich history of nearly 200 years of steam travel. Each hardcover volume spans five eras, giving a comprehensive history from the engineers who laid their foundations to the industrial boom of the Victoria Era and the ground-breaking innovations of the 20th century. Each issue focuses on a different celebrated locomotive. The first issue will be sold at a special price of £1.99, while the second issue will be sold for £5.99 and the third for £9.99.
8. Combat Machines Volume 3
---
On sale 1 February
Frequency irregular
Price £7.99
Distributor Seymour
Display with Aeromodeller, Airfix Model World
Combat Machines Volume 3 explores the German Luftwaffe's famous and ubiquitous bomber, the Ju 88, in all its variants, including the Ju 88B/ 188/288/388 and the Mistel combinations. Chapters on bombers, heavy fighters, night fighters and reconnaissance sub-types are included, along with a look at foreign operators. 40 colour profiles provide the lowdown on camouflage, a cutaway drawing provides an unparalleled structural view and there is also a section on model kits past and present, accessories and decals.