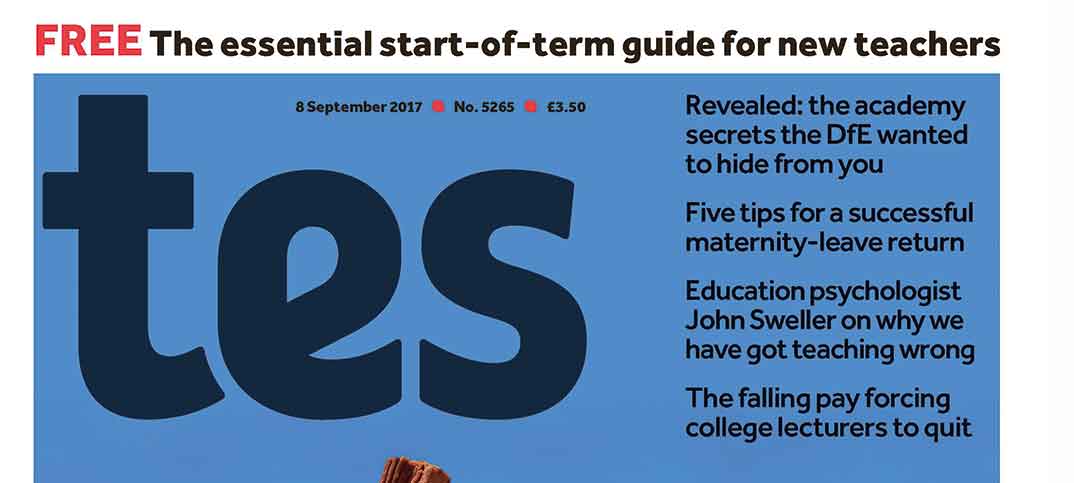 Independent retailers who capitalise on their local knowledge have an opportunity to bolster magazine sales, the publisher of Tes and THE (Times Higher Education) has told RN.
Tes Global's head of operations Greg Frost said the company is focused on growing independents' revenue, as they already make up 50% of Tes (formerly Times Education Supplement)'s total sales.
Tes is hoping to tap into retailers' relationships with schools in their local area. It has also recently invested in an incentive scheme with the NFRN, in which 50 retailers were sent two free copies of Tes a week for one month to deliver to a school, receiving £50 for taking part.
"From a newsstand sales point of view, what we have lost in the wholesale consolidation is local knowledge, for example if there is a teaching event or a new school opening. Staff at the new 'super hubs' just don't have that knowledge for the whole area they cover," said Mr Frost.
"We know who is buying Tes – teachers – and we know where they are all day. If retailers deliver to a school but don't deliver Tes, there's an opportunity there for them, and if they go past a school but don't deliver at all, it's worth going in and speaking to them about Tes."
Mr Frost is awaiting the results of the incentive scheme with the NFRN, with the most successful participants set to receive vouchers, but said there are plans for a similar scheme with the federation during the title's next annual sales peak in January.
The title's price went up from £3.20 to £3.50 at the end of August.
"We have put the price up but we haven't changed the terms and we have no intention to," said Mr Frost.