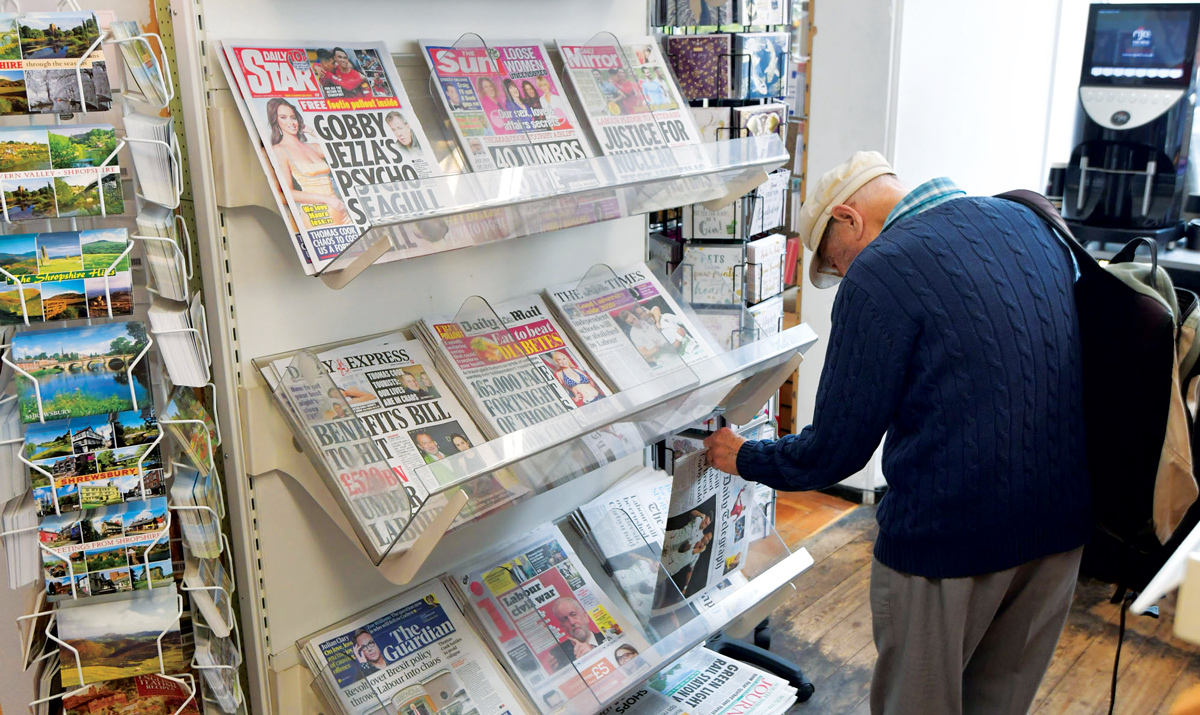 A group of independent retailers are taking part in a Sun giveaway that sees them paid for every copy a customer takes away in store.
Through the new scheme, which is being operated by Lucid Retail, customers have to spend more than the cover price of the paper to receive a free copy.
A junior source at Lucid Retail claimed to betterRetailing that retailers are receiving 10 times as many copies as their usual order and receive the full margin and a 1p rebate for every copy not returned.
They said the cost of the paper was discounted from customers' other shopping items, meaning it would count towards paid single copy sales. "It is essentially for free, but they can't describe it as being for free," they said. This was strongly contested by both Lucid and News UK's official spokespeople.
Read more: Sun promotion 'devalues the product' say retailers
Approximately 70 independent and multiple retailers are now involved in the scheme after it was introduced in September, but the source said that number is due to increase.
One retailer explained: "We pay our news bill to our wholesaler and we are then being reimbursed by Lucid. As far as I am aware, this is funded by News UK. The official line is that customers can get 55p off of their shopping, which is the cost of a newspaper."
The scheme is similar to a separate Sun giveaway in Spar stores revealed by betterRetailing last week.
Nearby independent retailers claimed Spar stores were breaking the rules of the trial by giving away copies of the title without an associated purchase.
Read more: The Sun tempts readers with cash reward plan
This week, betterRetailing heard from one store staff member involved in a Sun giveaway, who admitted they had given the titles to anybody who came into the shop.
The breach would mean free titles were wrongly classified as paid single copies, falsely inflating the title's ABC figures.
A spokesperson from the Audit Bureau of Circulation told betterRetailing that retail incentives like The Sun's must be "knowingly paid for by the consumer" to count as paid single copies.
"We work with publishers to ensure retail promotions are correctly implemented and have ongoing compliance programmes in place," they added.
Read more: Newtrade finds a place in The Sun
"This ranges from checking point of sale material to mystery shopping at stores where promotions are running.
"If there are widespread issues that cannot be resolved, we will exclude the copies concerned from the ABC certificate."
betterRetailing understands that EPoS data is required by Lucid in order to prove the copies were given away as part of a basket.
UK retail director Neil Spencer said: "This targeted shop and save promotion is similar to promotions run by other newspaper brands across the market, such as myWaitrose. It rewards the customer with the price of a newspaper off the other items in their basket when they purchase The Sun. It is not a free newspaper.
"In addition, it is one piece of activity in a broad strategic investment by News UK designed to drive footfall and basket spend in the independent sector. We have a proven track record of working with independent retailers to ensure our newsbrands remain a valuable and important revenue driver in their stores.
"We take our obligations to the ABC very seriously when we develop any promotion, and take all possible measures to ensure partners and retailers remain compliant with the terms and conditions of each promotion. It is disappointing to hear reports of non-compliance from any retailer. We hope that RN will share details of any retailer failing to comply – we guarantee to work to educate or remove any retailer who does not abide by the terms and conditions. By the same token, we welcome contact from any retailer who would like to discuss ways in which we can work together for mutual benefit."
Richard Lamb, chairman of Lucid Retail responded: "The Lucid source quoted in this week's RN article on this shop and save promotion was an ill-informed junior member of staff (actually an intern who has been with us 4 weeks) who was incorrect in the information they supplied.
This promotion rewards the shopper with the price of a newspaper off the other basket items when they purchase The Sun. Therefore this is not a free newspaper. News UK rightly expect that Lucid work effectively to ensure any promotion complies fully with the requirements of the ABC – and this promotion is no different. We are working hard to ensure that all retailers adhere to the strict terms of the promotion. Any retailer failing to comply will be removed from the promotion." 
Read more: The Sun remains most-read UK newspaper