Smiths News has made strong improvements to its customer service through its call centre and app, it has claimed.
Speaking to Better Retailing, Mark McConnell, director of customer experience at the wholesaler, said both measures had improved retailers' experience in the past 18 months. He said that the company's new call centre in Pune in India has improved communication between the wholesaler and retailers.
In December 2019, it took on average 6.5 days to resolve an issue when customers rang the care line, but this had decreased to 3.3 days in September 2020, he said.
Smiths News' annual revenue drops due to pandemic
He added that the company has also introduced a new "quality framework" to assess calls as well as improving "service key performance indicators".
"We trained our agents to ensure the best knowledge transfer occurred so they could hit the ground running. Today, the team in Pune are very confident with the Smiths News processes," he said.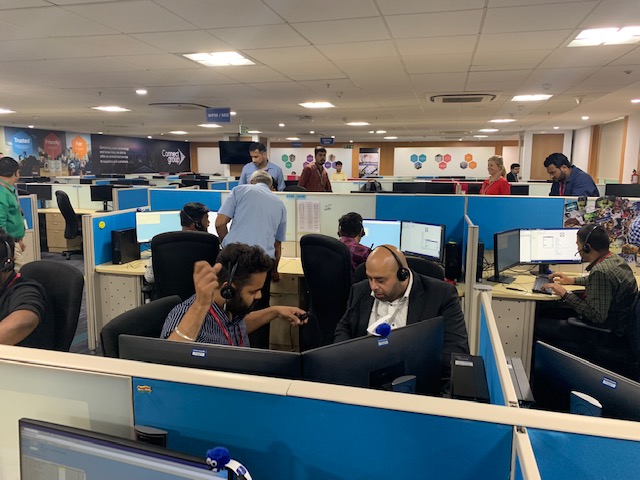 Meanwhile, there have also been improvements with SNapp, McConnell said. In December 2019, there were 122,000 customer transactions using the app, and by September this had increased to 180,000. He said that the increase was due in part to the coronavirus pandemic and said transactions massively increased when the outbreak occurred.
"Our retailers have really embraced the digital channel and we have seen claims, order changes and HND amendments increase significantly through SNapp," he said.
He added that the app also informs retailers of the status of their delivery in real time, which helps them prepare for delays.
Smiths News direct-debit error sparks retailer anger
"Our customers get the most up-to-date delivery-related information when they need it in the morning."
Despite these improvements, in recent months retailers have complained about late delivery times as well as errors with SNapp in which the app took direct debits one day early. Meanwhile, the wholesaler's annual revenue has dropped due to the pandemic.
But McConnell was optimistic about the future of the company and outlined a number of improvements it intends to make. He said Smiths will add a web chat function on SNapp as well as enhanced delivery information and notifications. He said the company also planned to improve how complaints are processed at the Pune call centre.
Reacting to McConnell's comments, Stuart Reddish, national president of the NFRN, praised the wholesaler for its progress. He said: "Smiths News has focused on their retailers and retailers are seeing the benefit. The customer service performance by Smiths News shows truly industry-leading results."
Smiths News to offer free NFRN membership trial & Newspro access to 3,000 retailers