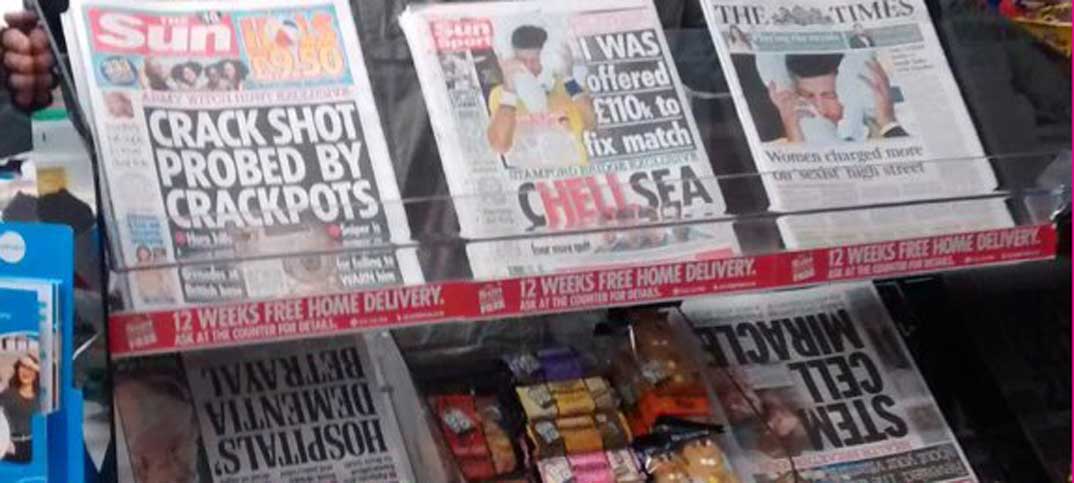 News UK Direct to Retail (DTR) has announced a 3% carriage charge rise for nearly 6,000 stores it supplies within the M25.
A letter from News UK to stores, seen by betterRetailing explains the rise will be split in two installments in order to reduce the impact on stores. From 24 January 2022, daily charges will rise 1.5% from £2.20 to £2.23, then from 5 July 2022, the remaining 1.5% increase will be added, taking the daily charge to £2.27.
News UK defended the rise in the letter, referencing its decision to freeze carriage charges throughout 2021 "to support retailers during the fall out from the global coronavirus pandemic". The publisher also said had taken steps to keep the 2022 increase to a minimum, highlighting that the rise is below the current rate of inflation.
Nilesh Patel, owner of Nils Convenience Store in Barkingside, Essex, said he pays News UK DTR £15.40 per week to receive The Sun & Times. This means from July, his weekly Direct Delivery Charge will rise to £15.86 – nearly £24 per year extra. Like all other London stores, he must also pay separate carriage charges to Smiths News or Menzies in order to receive full newspaper supply.
Christmas TV listings will be big opportunity for local stores, says Radio Times director
The store owner told betterRetailing: "a lot of stores will be looking at their current sales of News UK titles, the cost of getting those titles and making a decision about whether it's worth it.
"We understand News UK's costs are rising, but it's important they listen to retailer concerns because their situation gets much worse with every store that decides its no longer viable to maintain a newspaper section."
NFRN London district president Hetal Patel highlighted that the announcement coincided with the return of Government work from home guidance – a measure expected to harm sales in central London stores. "it's a double whammy that will be very painful for a lot of independent shops," he said.
News UK has been approached for comment.
Read more news and articles about the newspaper and magazines category and click here for the latest ABC circulation figures