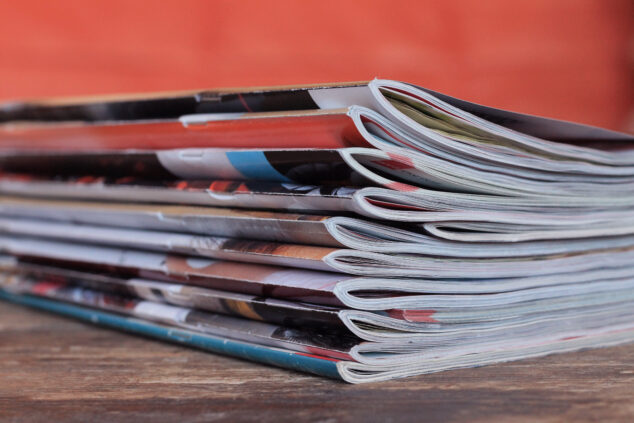 The Christmas TV listings double issues provide an especially strong opportunity this year for local stores, according to major brands in the segment.
The category's retail sales increased 2.3% last year with The Radio Times generating more than £6m, while titles such as TV Choice and Total TV Guide also enjoyed growth of 5.9% and 7.9%, respectively.
"It was a different pattern of sales," Radio Times managing director Dom Murray told betterRetailing.
"We saw demand throughout the sales period, with an intense period of demand in the final week."
Bauer Media's TV, true life, puzzles and astrology managing director, Liz Watkinson, said last year's restrictions boosted local-shop sales because "scaled-down" celebrations meant "more homes required Christmas TV magazines".
Intermedia launches Magazine Supermarket online shop
The publishers believe these customers can be retained in 2021, and outlined what they are doing to help stores.
A Radio Times TV advertising campaign will be backed by online activity.
"Independents can really benefit from consumers shopping locally again, with people buying it on impulse," said Murray.
Radio Times also has PoS units available for stores.
The title's boss explained: "Retailers can use Radio Times to signpost the whole category. They should be telling their customers it's out on 7 December."
Bauer also has promotional support available, with explanatory leaflets arriving in tote boxes soon.
Storm Arwen disrupts newspaper deliveries, overturns Menzies lorry
Watkinson said: "Top-rated stores are provided with a six-face free-standing display units to support higher volumes of sales for the double issues.
"Point-of-sale packs will be sent to top-selling independent stores to help drive sales."
Asked whether ongoing supply problems could affect the issues, Murray responded: "We're fine-tuning our plans and will continue to do that all the way up to and including the points of collection and delivery. We're taking into account the challenges logistics is facing. It's a complicated operation and we've got six regional editions. We've built flexibility into it so we can hit the key dates."
Read more news and articles about the newspaper and magazines category and click here for the latest ABC circulation figures