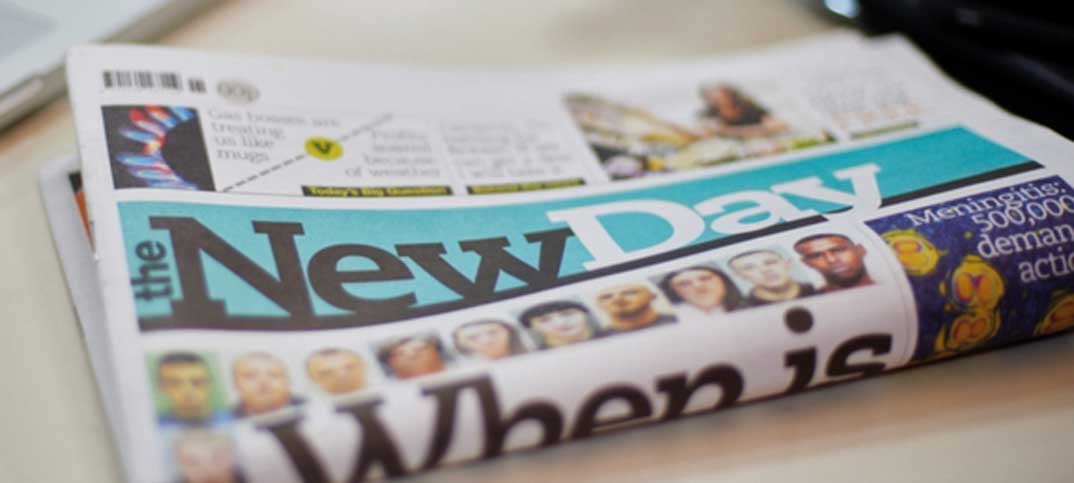 Trinity Mirror has announced it will extend circulation of The New Day across the whole of Scotland at its full cover price, while prolonging its promotional 25p price for the rest of the UK.
The New Day will launch across Scotland on Monday 14 March with a cover price of 50p. Neil Jagger, general manager at Trinity Mirror, said: "This price was always the intended full price and we want to understand how acceptable it is to readers from day one." Edinburgh, which received The New Day at its 25p cover price, will follow Scotland and go to 50p from next Monday.
However, for the rest of the UK the paper will remain at 25p for a further two weeks until 28 March.
Mr Jagger said: "It is clear from research that we haven't yet created a five day purchase habit among readers, we want to encourage further trial before we move to 50p."
From Monday, the percentage margins for both cover prices will be 23.2%, meaning retailers will receive 11.6 pence per copy at 50p, and 5.8 pence per copy at 25p.
Mandeep Singh, of Premier Singh's in Sheffield, said: "We have already secured three regular customers for the new paper, but I don't think they'd buy it at 50p. It should stay at 25p for at least six months."
Scottish retailer Shahid Razzaq, of Premier Mo's, welcomed the announcement, but believes it will need a similar promotion to encourage customers to try out the paper first.