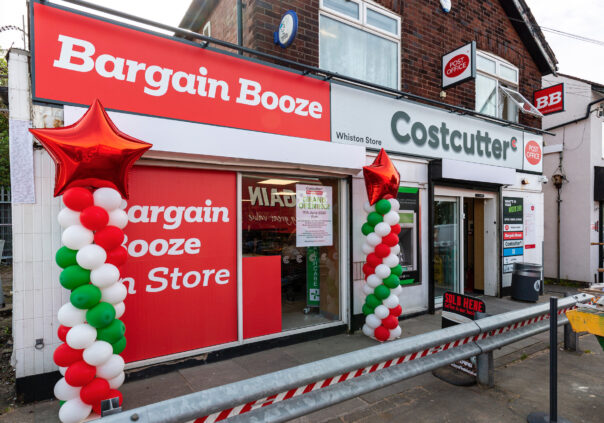 Bestway has revealed it intends to launch 25 stores under its new dual-branded fascia with Costcutter and Bargain Booze by the end of next year, with plans to target retailers from different symbol groups.
The wholesaler opened its first 'store within a store' concept at Costcutter Meopham in Kent at the start of the year, and its second at Costcutter Whiston in Liverpool, in July.
To be eligible, stores must be at least 1,800sq ft; have a minimum 10 metres of refrigeration for chilled alcohol; a minimum 14 metres of refrigeration for chilled and fresh foods; and preferably space for parking.
Retail director Mike Hollis told betterRetailing there were 20 projects "in the pipeline" and confirmed an "aggressive increase" in store openings would begin after the next year.
EXCLUSIVE: Bestway to expand digital age-verification trials to more Bargain Booze stores
"Some are at the assessment stage, and some are progressing," he added. "By the end of 2022, we are aiming for 10 stores and at least 25 by the end of the second half of the year.
"Following the further key learnings we will take over the next 12 months, we then expect an aggressive increase in our rollout numbers and will be targeting in excess of 75 stores per annum."
Since its opening, Costcutter Meopham has experienced growth in several categories, including fresh, chilled food, and beers, wines and spirits.
"The Bargain Booze section is doing exceptionally well and is delivering weekly sales that are, on average, 55% higher per week than the comparable stores we are tracking against," explained Hollis.
Bestway announces Retail Development Awards winners
"We are very pleased with this initial performance, as the 1,800sq ft store trades less than 100 yards from a multiple convenience store [Tesco Express] that has been there for many years."
He went on to confirm the wholesaler is working with key partners on future plans for expansion.
When asked whether Bestway is considering offering the concept more widely to other retailers, Hollis said: "Yes. We are working with existing Costcutter retailers who want to take their beers, wines and spirits offer to the next level, as well as our Bargain Booze larger format stores – Select Convenience – which may be looking to rebrand and maximise the opportunity within convenience with a relaunched offer.
Bestway to extend Costcutter fuel levy refund
"This concept is also available to our Best-one retailers that are looking to develop their offer."
He added: "We are also targeting outside of our business estate – retailers from other groups who are planning to redevelop their own stores are enquiring.
"We are talking to retailers who are looking at new-to-industry locations for a new store. We know the concept can compete against all convenience operators, so sites previously viewed as borderline due to competition, are coming back to the table for fresh consideration."