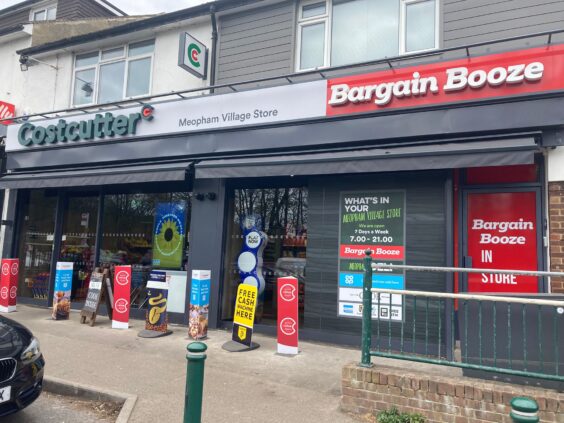 The first trial of a Costcutter Bargain Booze hybrid in Kent has helped increase alcohol sales by 166%.
The site in Meopham, on The Parade, is the first trial store announced by Bestway last year, where selected Costcutter and Best-one retailers will have a standalone section fully branded as Bargain Booze. A second pilot is due to launch in May.
Bestway said alcohol sales have grown by 166% since the relaunch, with average basket spend also increasing. The wholesaler claimed customers have also compared the shop to Marks & Spencer.
Bestway to turn Bargain Booze into destination for alcohol
Commenting on the store, a Bestway spokesperson said: "Peter Patel is an award-winning multi-site retailer who is familiar with both the Costcutter and Bargain Booze concepts, making him the ideal retailer to pilot this concept. His Meopham store recently underwent a major refit and we believed that it was the perfect testing ground to see if the proposition works."
The store has doubled in size to 1,900sq ft since its relaunch, with the Bargain Booze section making up a quarter of the site. As well as a range of core beers such as Fosters, Stella and Carlsberg, Patel's shop also includes zero and low-alcoholic beers, as well as flavoured and premium spirits.
An extensive range of food to go is also stocked, which includes F'Real milkshakes, Rollover hotdogs, Tango Ice Blast and Cook ready meals. An in-house deli is also operated by a local supplier, providing customers with freshly cooked meat and pies.
An image gallery of the new store will be published in this week's RN – click here to access the online edition and subscribe
Read more Bargain Booze news and articles