When Spar Sleaford underwent a major refit in 2012 and a slight refresh in 2017, Rachael Hockmeyer and her team thought another refit would not be on the cards until 2022.
"Since the refit, trading has become much more difficult, costs are up, thieves are more prevalent and red tape is more complicated – not to mention wage costs and pension costs," she says.
She hatched a plan with her wholesaler, Blakemore, which encouraged the store to take part in its Flagship Store project – a group of 11 shops of different types and locations taking on board the company's latest insight.
As a forecourt located in a residential community, catering for transient customers at lunch and in the evening was key to the shop's success. "We played to our strengths and ramped up our food-to-go offering, making a dedicated area within the store for grab-and-eat options," Rachael says.
To extend the hot food offering to all hours, the store now benefits from an oven and fridge behind the counter that can offer paninis, toasties, baps and burgers.
Read more Store Profiles: Nisa High Heath in Walsall shines as overall best shop
The refit also brought with it a bigger frozen offering, a produce section that has doubled in size and more premium lines. The store has also increased the number of chilled facings, using new chillers with split shelves to offer more variety in the same footprint.
The new doors on the chillers are one of a number of sustainability measures the store now benefits from. Grocery pods cater for customers that want to bring their own containers, with lines like oats and rice, as well as snacking lines. "The bestsellers are banana chips. Our customers aren't quite ready for the grocery ones, but the snacking lines are doing very well," she says.
The centre of the sustainability offer is a free-to-use refillable water tap, with reusable bottles for sale next to it. "That certainly got some social media coverage, and our staff are much better hydrated now," she says.
The final part of the refit is one that is close to Rachael's heart – the gift section, which is bursting with flowers, cards, candles, chocolates and hampers. "We're really selling our store as a place to buy gifts any time in the year," she says.
Read more Store Profiles: Londis Peverills is a small store making a big impact
"With this area being near to our promotion ends and front-of-store unit, it enhances our seasonal promotion space, too."
Hampers quickly became the jewel in Spar Sleaford's crown. "When we first introduced hampers to our Christmas displays three years ago, I had no idea how it'd change our view on seasonal gifting. Last year, we sold 195 Christmas hampers – each year we've sold more," she says.
Rachael's approach to events doesn't just end at the main occasions. While Christmas, Halloween and Easter remain the biggest, Pancake Day, Mother's Day, 'Thank you, teacher' and back-to-school have also proved popular themes.
This sense of occasion has led the team to creating in-store events. Despite being a forecourt, wine tasting has proved popular – in moderation – and the store also makes a point of treating children on Halloween who visit dressed up.
"We look at these events as a marketing tool, not to make money on the event. It's so important that customers see us as a friendly place," she says.
Read more Store Profiles: Spar Hampton Evesham goes viral with Freebie Friday
---
Top tips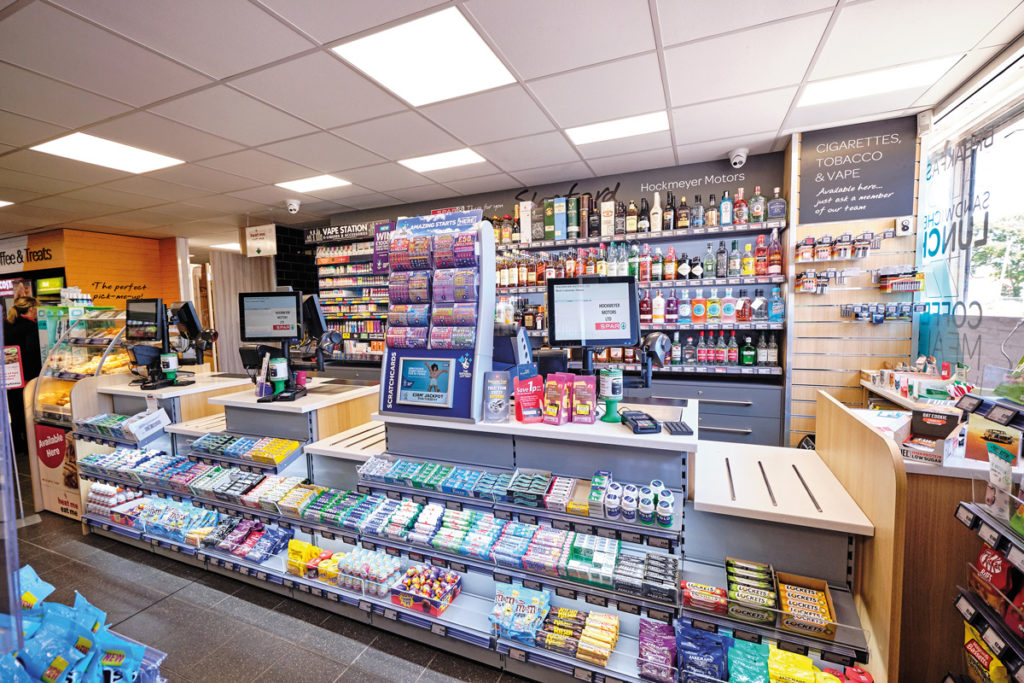 Hide the mistakes
"Hampers are a great way of getting rid of our little mistakes. Lindt chocolate bars never sell on the normal display, but grouped in a chocolate hamper, they sell all the time," Rachel says.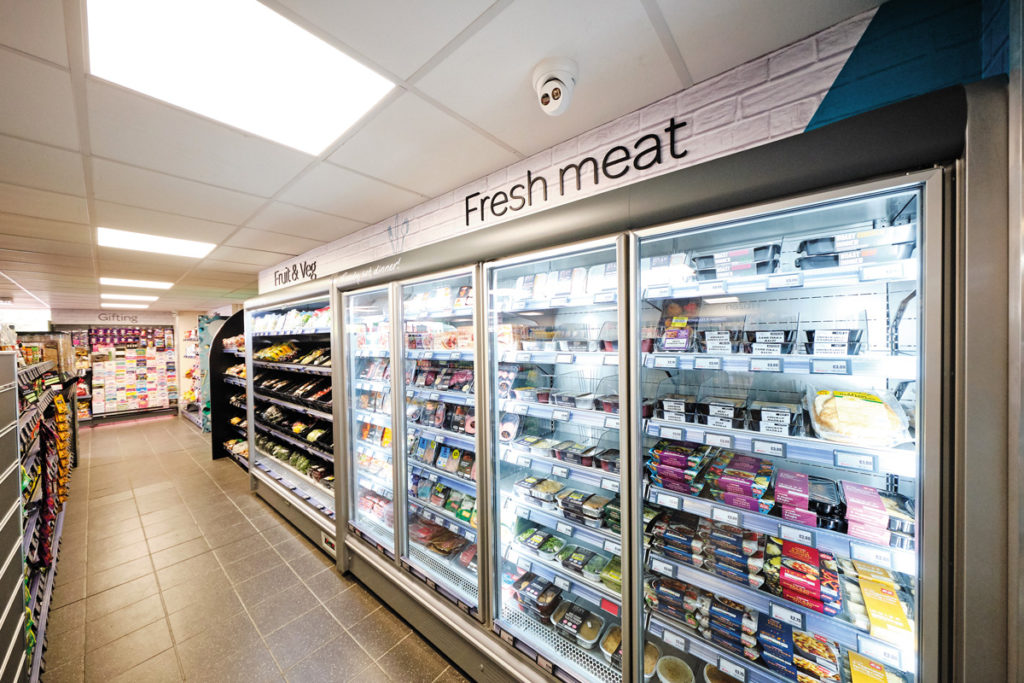 Have an elf on a shelf
"In the run-up to Christmas, we hide a toy elf around our store and put photos of it on social media. The faces of the children visiting before school makes it worthwhile," she says.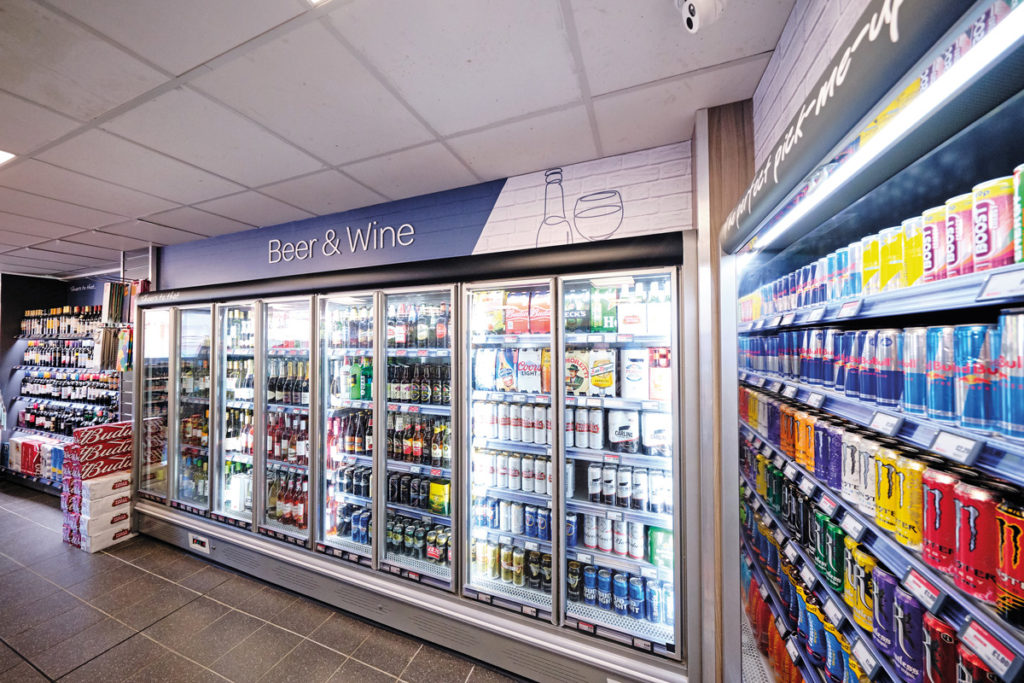 Work with local events
Rachel says: "When there are local craft gin or beer events, we make sure that we always stock up on the featured drinks and promote them on our front-of-store unit."
---
Find Spar Sleaford
---
Explore Spar Sleaford