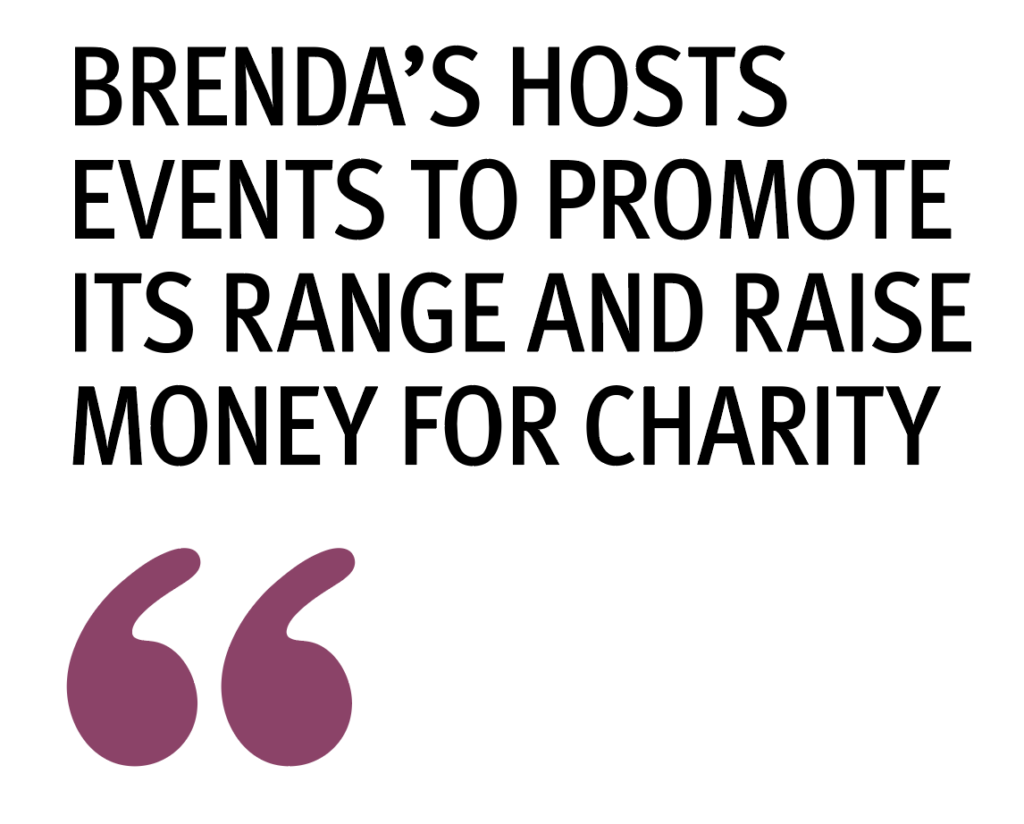 When Brenda's of Norwell in Nottinghamshire fell victim to shop theft a few years ago, a whip round in the local village meant they quickly made back the £500 they had lost.
"We used to be a post office," says Brenda Thomas, who has been at the premises since 1987, and now co-runs it with her granddaughter, Emily Spencer-Mawer.
Her daughter, Marion Mawer, and grandson, Callum Mawer, also work at the store.
"In 2005, the post office closed, so we went to the community and asked them what we should do.
"They said they wanted us to stay, and that we should focus on being a village shop. The support was overwhelming. It persuaded us to carry on."
To keep this community relationship strong, Brenda's of Norwell offers a number of services to its local customers.
"We have an outreach post office come in a couple of days a week, which is really important," continues Brenda.
Read more Store Profiles: Nisa Local Bramhall bounces back following flood
"We also take in people's laundry. For some customers who struggle to leave the house, we'll fill up cool boxes for them and drop them to their door."
The store also hosts a wide range of community events that serve to promote its range and raise money for charity.
These include wine tastings several times a year, Brenda's Breakfast mornings and more.
These events and the shop are advertised for free in the local parish magazine, in exchange for distributing it in store.
"The wine tastings are really popular – we stock wines from a local supplier and it's a great opportunity for people to come in and taste them, and we make a lot of money for local charities as well," Emily explains. "We stock a lot of local products, including meats, bakery and spirits," says Brenda.
"Sometimes, we've had customers complain about the price of the local sausages and bacon. But when they try them at the breakfasts, they realise how good the quality is and start buying them."
Read more Store Profiles: Costcutter Dringhouses gets in the zone
According to Emily, the local products give the store a point of difference. "We offer things customers won't be able to get if they go to a supermarket," she says. "Usually, they can get them cheaper from us than they would a farmer's market," she explains.
"One thing that people have really noticed is the fresh fruit and veg we get delivered in the mornings, again from a local supplier," adds Brenda. "That's been really popular."
As with everything else in the store, the ranging decisions at Brenda's are driven by the community.
"Ninety per cent of what we stock are things customers have asked for," explains Emily. "We have some customers who refuse to buy anything that isn't in compostable packaging, for example, that's why we started stocking the Two Farmers range of crisps, because the packs are plastic-free.
"We've also started doing milk in glass bottles to try and reduce the amount of plastic we use in the store – it's what matters to the people who live here."
Read more Store Profiles
---
Top tips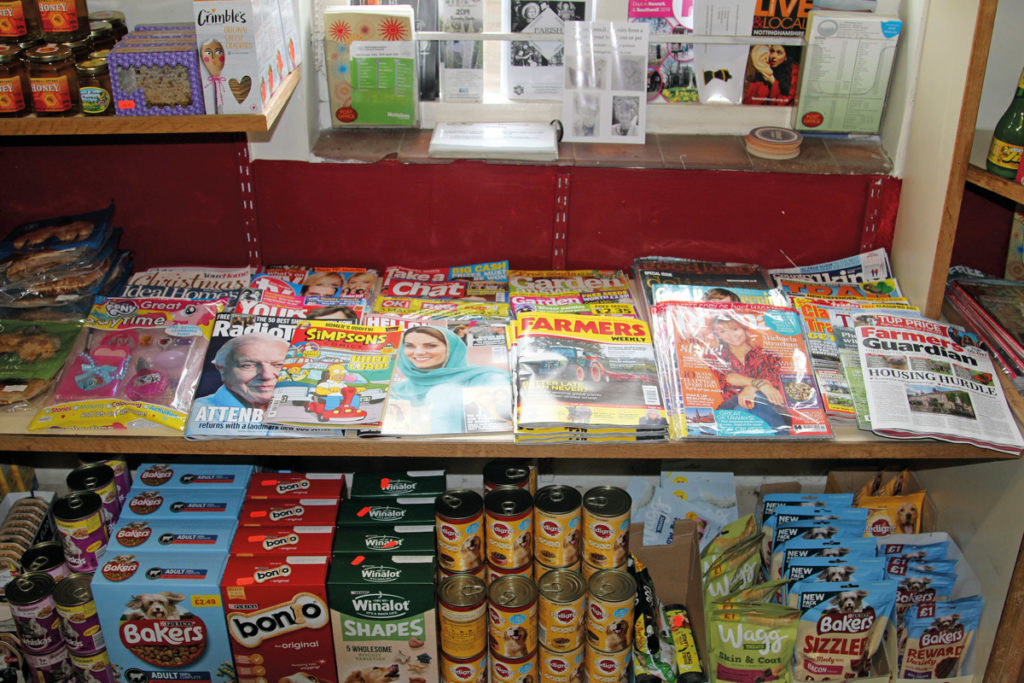 Invest in news and mags
"We stopped doing home news delivery, but papers are growing our business. There's a good chance the customers who come in every morning willl buy something else as well," says Brenda.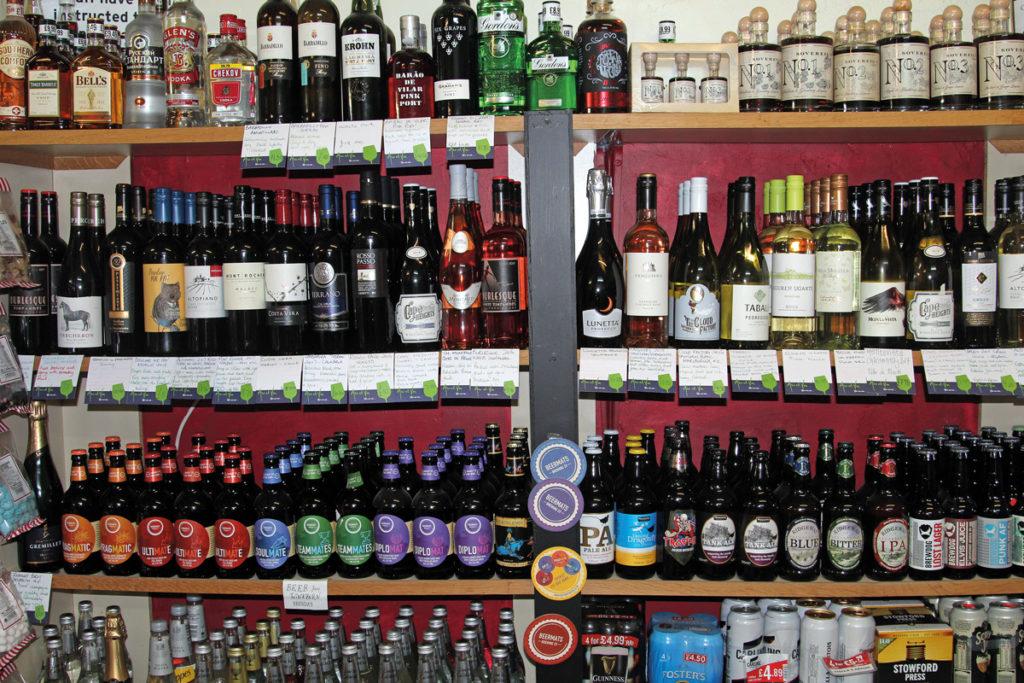 Give customers a taste
Emily says: "For the wine tastings, the supplier comes in and talks to customers about the wines. It's a great way to let customers taste the local products they might not have heard of."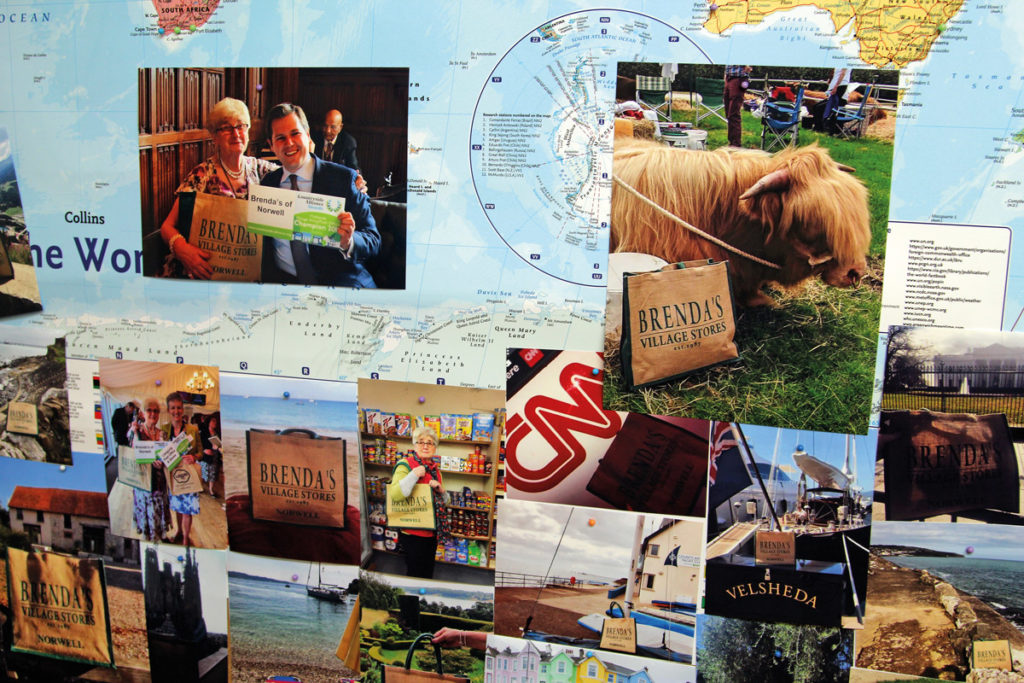 Make the most of branding
"Someone in our community made hessian bags with the shop name on," says Emily. "We tell our customers to take photos of them when they're travelling, and we display them on a map."
---
Find Brenda's of Norwell
---
Explore Brenda's of Norwell