It seems all we hear about these days is disposables when talking about vapes, and while they are responsible for a large amount of profit for a lot of convenience retailers, calls for their ban are generating a lot of noise.
In July, the Local Government Association (LGA), which represents councils in England and Wales, called for the government to ban the sale and manufacture of single-use vapes by 2024.
The LGA said that it is "crucial that a ban comes into effect rapidly, as with the EU proposing a ban in 2026 and France rolling out a ban in December 2023, there is a risk that as markets close disposable vapes will flood into the UK". It added that disposables were a hazard for waste and litter collection, and cause fires in bin lorries.
"The lithium batteries inside the plastic can sharply increase in temperature if crushed and can become flammable. This comes at a cost to the council taxpayer through fire damage to equipment and the specialist treatment needed to deal with hazardous waste," it said.
It also cited concerns that these types of vapes were having a negative impact upon children and young adults.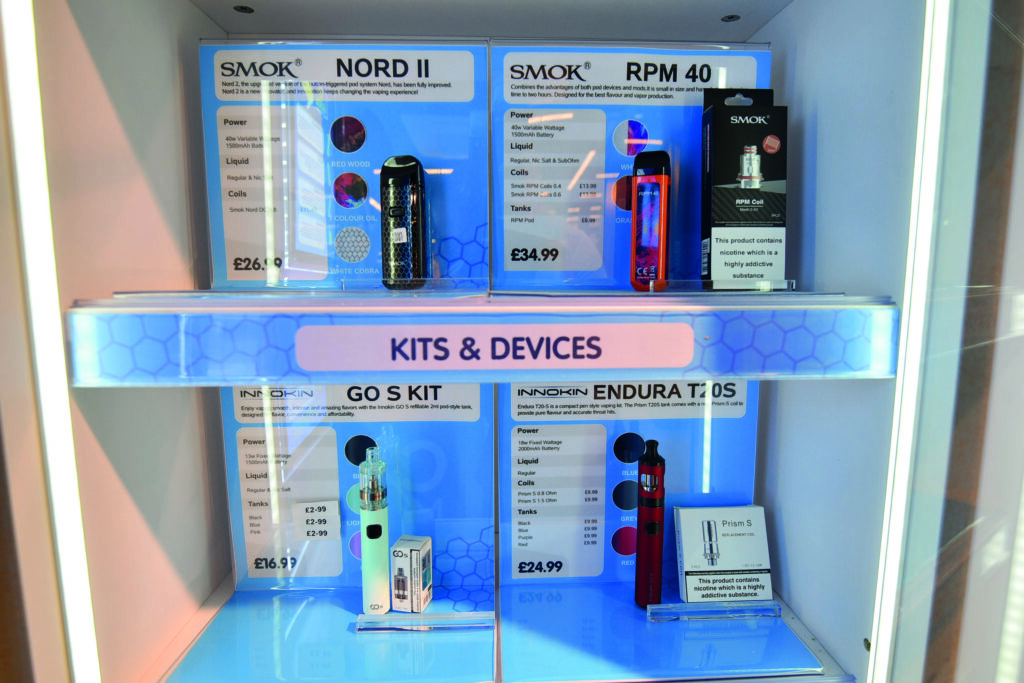 Cllr David Fothergill, chairman of the LGA's community well-being board, said: "Councils are not anti-vapes, which are shown to be less harmful than smoking and have a place as a tool to use in smoking cessation. However, disposable vapes are fundamentally flawed in their design and inherently unsustainable products, meaning an outright ban will prove more effective than attempts to recycle more vapes."
How to grow disposable vape sales
With this in mind, it makes sense that some retailers might be worried about the future of disposables – but it doesn't mean there aren't other profitable avenues in vapes to turn to should a so-called ban be put into action. Closed- and open-pod systems are the bedrock of vapes, and for several years, people have been heavily relying on them as a cessation tool.
One of the things people associate most with disposables is that they are easy to use and come cheap as they are mostly available on multibuy deals.
However, in the long-term, closed- and open-pod vapes are much more cost effective, as the amount of e-liquid you get in a The amount of e-liquid you get in a 10ml bottle is five times the amount of that in a disposable 17 10ml bottle is five times the amount of that in a disposable – and you get to keep the device after rather than throwing it away after one use, meaning there is less impact on the environment.
This value-for-money message is key, especially in times where people are looking for a good deal and bargain.
Read the full analysis in August's issue of Vape Retailer
Order your copy of Vape Retailer today, the leading vape magazine for the convenience sector. Click here for vape product news and category advice.