A crucial category
Offering an appealing crisps and snacks range is arguably more important than ever for convenience retailers, as the category continues to grow amid economic disquiet. "Crisps, snacks and nuts (CSN) is a fast-growing, priority category with huge scale," says Matt Collins, trading director at KP Snacks. 
"Worth £3.8bn and growing by 8% year on year, CSN shoppers are spending an extra £100 in the category, up 14% annually. And with 67% more people choosing convenience for their 'main shop' and one in fi ve baskets containing a bagged snack, CSN represents an important opportunity for retailers to grow sales and footfall."
Ushma Amin, of Londis North Cheam in south London, has three dedicated crisp areas in her store. "I have a custom built crisp area under my counter, a promotional aisle for new flavours and styles, and I've also got another shelf. I mainly offer Walkers, KP, Bobby's and Jack's," she says.
The implementation of HFSS restrictions has also had an effect, with challenger brands such as Proper and Eat Real pushing their healthy credentials alongside the reformulations from the market leaders, who have imposed targets on percentages of their ranges being compliant with the legislation within the next few years.
Meanwhile, as shoppers look to reduce out-of-home spend, sharing bags and large formats continue to gain importance, says Aslı Özen Turhan, chief marketing officer at Pladis UK & Ireland. "Given that larger formats often represent a lower cost per kg, we anticipate similar sales success throughout the year ahead as shoppers look to pinch the pennies where they can," she says.

Balancing ranges
It's easy to think of the category as one that sells itself, such is the prominence of key brands from the likes of Walkers and KP Snacks. According to KP Snacks' Matt Collins, 42% of CSN sales come from the top five brands, while KP's products are consumed by more than 20 million households, having delivered 44% of the category's growth in the past five years.
However, the category isn't immune from the pricing pinch many customers are feeling, and some retailers have responded. "We've decided to go with the Jack's range as it seems to be offering better value," says Sanjiv Kumar, of Olive Store in Halesowen, West Midlands.
"We've made a key feature of promoting it so we can offer a value range to customers." Taste is the number-one priority, so customers will not shy away from value-for-money options if they can provide the same taste they are used to from big brands. Where there is interest in diversity in the category, it comes from younger shoppers eager for new experiences, according to Kirsten Reid, impulse category management lead at PepsiCo.
"We are seeing a clear need from Gen Z consumers for new and exciting flavours they can enjoy during sharing occasions," she says. This influenced the supplier's decision to launch two new Doritos varieties – Loaded Pepperoni Pizza and Triple Cheese Pizza – which also cater to sharing occasions, which are popular with younger shoppers. "Gen Z makes up 67% of sharing with friends, playing an important role in sharing occasions," Reid adds.
Supplier viewpoint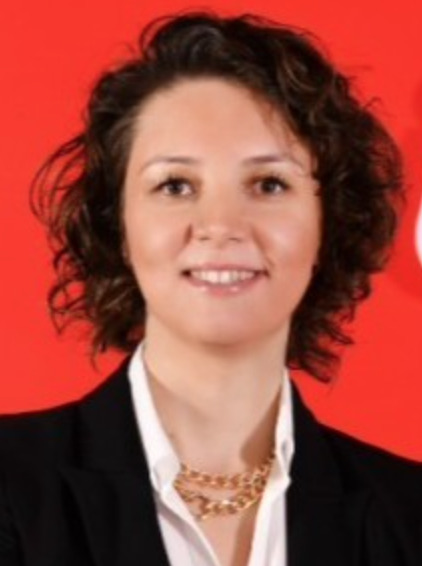 Aslı Özen Turhan, chief marketing officer, Pladis UK & Ireland: "As groups of friends and family look to reduce spend outdoors, they'll continue to embrace evenings in spent playing games, watching movies and catching up. "As such, we can expect sales of larger formats – such as sharing bags – to remain in growth, already up by 16.1%. "The core savoury snacking brands continue to lead the way in the category. 
In total retail, the top 10 crisps and snacks brands represent 52% of category growth. Bearing in mind that independent retailers have limited space in store, this means the bestselling crisps and bagged snacks should be every retailer's biggest priority.
"While the core snacks are paramount, there's no forgetting the role new products have to play when it comes to exciting shoppers and, ultimately, driving incremental sales. Stocking shelves with new products is a sure-fi re way to drive engagement, encouraging shoppers to purchase on impulse – boosting overall spend in the process."
PMP importance
The rise in the proportion of sales from the Jack's range in Amin's and Kumar's stores signals the importance of value in the category amid the cost of living crisis. Within larger brands, this is evidenced by the continuing growth of pricemarked packs (PMPs). "PMPs have also had significant growth in the past few years and this format will stay increasingly relevant postpandemic," says Collins.
"Our range of large-format PMPs is worth £81.8m and is growing by 28.4%." Major launches in the category, such as Doritos' Loaded Pepperoni Pizza and Nik Naks' Scampi 'N' Lemon, are available as PMPs. "The way things are going, PMPs are what people pick up," says Amin.
"Most of them have gone up to £1.25 from £1, but we were selling smaller plainpack 30g bags for 80p plus. At that point, you're paying 1.5 times as much to get double the value, so we've started to offer more larger PMPs." Kumar is taking a hard-line stance on products across all his categories when it comes to margin. "We're looking to delist any products falling below 30% PoR," he says.
"If a product's not hitting that, we're looking to delist it, unless it's a very popular item we've got no choice but to stock. "It's got to be there, especially in an impulse category where it's not a difficult sell. At the moment, Walkers, Golden Wonder and Kettle when they're on promotion are in line with that, if not above it."
Read more: Crisps and snacks price comparison – Pricewatch
Spotlight on health
As we move further into 2023, the impact of HFSS restrictions will start to become clearer. Although the vast majority of convenience retailers are unaffected by the restrictions on positioning of HFSS products in their stores, shoppers' appetites for healthier snacks are growing, with the segment up 20.2% annually, ahead of the overall category.
"Consumers are becoming increasingly demanding of their snacks, viewing health as a spectrum with traditional sector drivers, such as calories or fats a part of the consideration, alongside more emergent claims such as plant-based and high in protein," says Helen Pomphrey, marketing director at Eat Real.
Healthy snacks that compete with the leading brands on taste are going to be a key part of the snacking landscape this year, as challenger brands look to capitalise on the publicity caused by the legislation as well as customers' desire for more healthy options. These brands are more priceproof, according to Ben McKechnie, managing director at Epicurium, because they align more with shoppers' values. "Where a shopper connects with the values and ethics of a brand, they are still willing to allocate budget to those brands in spite of a slightly higher price," he says. "The focus is on the value and not entirely price."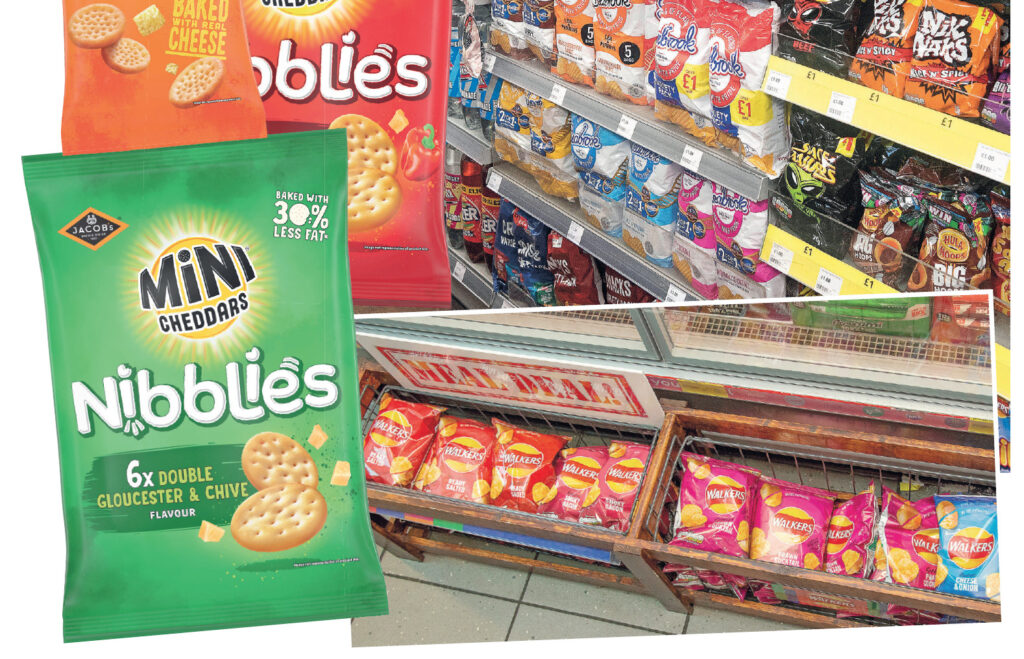 Category news
Keogh's Crisps and Bobby's have signed a deal that sees the latter become the former's UK distribution partner. Keogh's Atlantic Sea Salt & Irish Cider Vinegar, Mature Irish Cheese & Onion and Irish Atlantic Sea Salt are the first varieties available to convenience stores. 
KP Snacks has invested £1m in the 'Hulalicious, Hula lightful' campaign for Hula Hoops Puft. Launching at the beginning of February, the campaign will run for six months across outdoor, radio and on-demand TV, highlighting the range's low-calorie credentials following its non-HFSS relaunch last year. 
Pringles is launching an on-pack promotion across its core varieties in March, offering shoppers the chance to win a PC gaming setup worth more than £1,000, as well as other prizes including Logitech gaming equipment. 
PepsiCo has launched a Walkers on-pack promotion giving shoppers the chance to win £250 every hour, running until 20 March across Walkers, Walkers 45% Less Salt and Walkers Baked. Shoppers can scan a QR code from participating packs to enter.
Read more crisps and savoury snacks product news and category advice